Vine Connections Names Monica Samuels as National Sake Sales Manager
Posted on January 20, 2014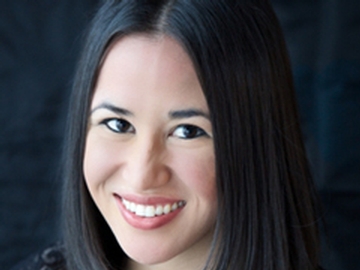 Vine Connections, the exclusive U.S. importer and representative of a dynamic portfolio of Japanese ginjo sake and fine Argentine and Chilean wine, is pleased to announce the appointment of Monica Samuels as national sake sales manager.
"We couldn't be more excited and honored for Monica to join Vine Connections. She is one of the country's most accomplished sake professionals and will continue to be a driving force in the industry. She will be leading the team though education, marketing, and sales to drive retail, on-premise, and consumer demand of our growing boutique portfolio," says Nick Ramkowsky, co-owner of Vine Connections.
Working within the sake category for over nine years, Samuels brings a unique perspective to the industry. Her experience includes holding the title of sake ambassador at Southern Wine & Spirits in New York as well as the corporate sake sommelier at the Sushi Samba restaurant group.
Her years in the hospitality business and ingrained passion for the restaurant industry have given her a unique understanding of pairing sake with food, particularly outside of traditional Japanese settings.
She is a skilled educator making her passion and knowledge for complicated subjects approachable and understandable. She specializes in introducing sake to those who are unfamiliar with it, including developing sake programs in non-Japanese restaurants. She holds several professional sake honors, including an esteemed judging role for the annual U.S. National Sake Appraisal which involves tasting and scoring over 300 sake. Additionally, Samuels is an educator for the Tasters' Guild International and has lectured on sake for the Culinary Institute of America academic program.
Samuels spent part of her childhood in Tokyo with her grandmother, sparking her interest in exploring Japanese culture and cuisine. She is bilingual with a unique perspective on these two very different cultures. She also has a passion for cooking, dining, theater, and traveling.
About Vine Connections
Founded in 1999 by Ed Lehrman and Nick Ramkowsky, Vine Connections pioneered the first nationally imported portfolio of artisan wines from Argentina and soon after introduced the US to a premium selection of Japanese ginjo sake. The company represents the largest portfolio of boutique Argentine and Chilean wineries in the United States with over 100 wines and 31 brands produced by some of South America's most highly regarded winemakers and viticulturists. Vine Connections also represents 14 of Japan's finest ginjo sake breweries that produce some of the world's best artisan chilled sake. Vine Connections is headquartered in Sausalito, California.

Region:
USA
Job Function:
Sales/Marketing