Scott Laboratories Hires Maria Peterson As New Filtration Specialist
Posted on January 13, 2014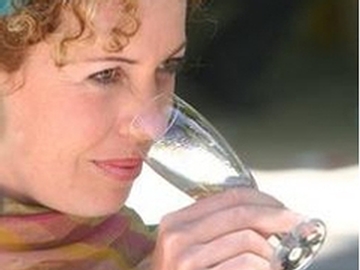 Scott Laboratories, Inc. announced the appointment of Maria Peterson as filtration specialist. In this newly created position, Peterson will be available as a dedicated resource to customers, both over the phone and in-person, for all filtration related questions and issues.
Peterson grew up on a family farm in South Africa, where she first discovered her interest in making wine. She went on to obtain her Enology and Viticulture degree from the University of Stellenbosch, South Africa in 2000. Her studies led to working harvests on four different continents. In 2002, she began working as assistant winemaker for Voyager Estate in Margaret River, Australia. She also acted as the assistant winemaker for Domaine Langlois-Chateau in Loire Valley, France, and red winemaker for Cave du Roi Dagobert in Alsace, France. While working as winemaker for Eaglevlei in Stellenbosch, South Africa, she was responsible for creating the first-ever sulfur-free Méthode Champenoise from Pinotage. Peterson has most recently relocated from Dahlonega, Georgia, where she was acting winemaker and vineyard manager for Montaluce Estate and Winery.
"My first encounter with filtration was when I had to help my Dad filter our family wines as a teenager," says Peterson. "To me, filtration is like performing a magic trick – first the product is cloudy, next thing it is clear. That completely fascinates me!"
Since filtration can be a complex discussion with many variables, Maria's wealth of knowledge and experience in this area will be a tremendous resource for customers. Scott Laboratories currently offers a wide selection of filtration equipment and media.
For over 75 years, Scott Laboratories has been meeting the needs of the beverage industry with innovative solutions and products. Scott Labs operates its main office at 2220 Pine View Way in Petaluma, CA with an additional location in Petaluma that houses its Cork Processing Plant and Laboratory, and a satellite facility in Healdsburg, CA. For more information regarding Scott Laboratories and the services and products that it supplies, visit www.scottlab.com.