Jill Davis Appointed VP and General Manager of Lambert Bridge Winery
Posted on January 06, 2014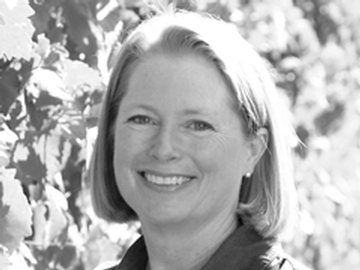 Lambert Bridge Winery announced the appointment of winemaker Jill Davis to the role of vice president and general manager of the iconic winery located in Sonoma County's renowned Dry Creek Valley. Davis, a more than 30 year veteran of the California wine industry has been with Lambert Bridge since 2005 and has led the winemaking improvements in both the vineyards and cellar as the brand has become a premier, artisanal producer focusing on Bordeaux-style red wines from the highest quality grapes in Sonoma County. Her new role will find her directly overseeing all aspects of the daily operations as well as the brand's long-term strategic planning.
Mike Gilfillan, chief executive officer of Lambert Bridge said, "I am delighted to have Jill move into this new leadership role. She will be assuming new responsibilities while ensuring that Lambert Bridge continues to produce the high quality wines it is known for."
Davis has made wine in both Napa and Sonoma since graduating from UC Davis with a degree in enology, beginning at Beringer Vineyards under the watchful eye of the renowned Myron Nightingale. Then, after 12 vintages mentored by the legendary enologist Andre Tchelistcheff at Buena Vista Winery, Davis went on to lead winemaking at Napa Valley's William Hill Winery before being lured to Lambert Bridge to guide the major brand realignment that has occurred.
Since 2010 Jill Davis' winemaking and vineyard management have been in tandem with Jennifer Higgins, who will take the helm as head winemaker. Davis stated that "This is a tremendous opportunity for my personal and professional growth, as well as that of our team. Moreover, the new structure will allow Jennifer Higgins to take the reins of winemaking. This will be a great chance for her to shine and is a well-deserved recognition of her talents and accomplishments."
"It has been a pleasure to work with Jill and Jennifer over the years and I'm excited to have both of them take on new roles. They have the support of the entire staff and ownership as well as great respect throughout the wine industry," said winery owner Patti Chambers.
Lambert Bridge is a small, family owned winery located in the heart of Sonoma County's Dry Creek Valley. Our focus is to craft small-production bottlings of artisanal, Bordeaux-style blends and varietals, each reflecting an individual and distinctive identity which is consistent, vintage to vintage. Learn more at www.lambertbridge.com.
Region:
Napa & Sonoma
Job Function:
President/Owner/GM