Aaron Smith Joins Amavi Cellars, Pepper Bridge Winery as National Sales Manager
Posted on December 16, 2013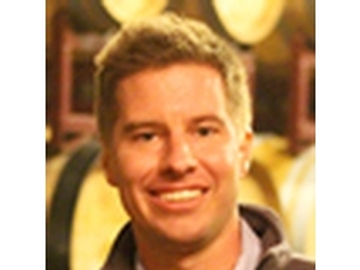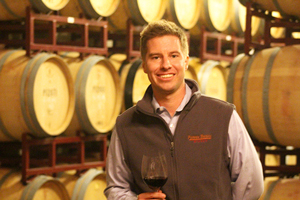 Amavi Cellars and Pepper Bridge Winery welcomed Aaron Smith as national sales manager, a newly created position. The two, family owned properties have a longstanding partnership co-promoting their Walla Walla Valley estate wines and look forward to the fresh ideas and energy Smith brings, according to winemaker/partner Jean-François Pellet.
Smith most recently served as regional sales manager for Vintage Wine Estates, where his major focus was on territory development and national/regional accounts. He brings more than a decade of industry experience, including stints as the wine director for a luxury hotel and the statewide sales manager for a small wine distributor. He will work closely with ownership, and particularly partner Travis Goff, to expand the wineries' reach in markets outside the Northwest.
"We were truly humbled by the number of excellent applicants," says Goff. "Yet Aaron stood out as the natural choice as a long-term addition to our team, because his personality fits our culture and his skill set complements my strengths and weaknesses."
"Being a part of the original wholesale team for a larger wine portfolio was a exciting adventure," Smith says. "I wasn't planning a career change but after stumbling upon the job offering and meeting the families, the desire to apply my experience to building these small, estate properties and promoting this emerging wine region became clear. The excitement surrounding Walla Walla and these wineries is compelling, to say the least." Born and raised in Washington state, Smith sees this position as an opportunity to return to his roots.
Amavi Cellars and Pepper Bridge Winery are owned, in different configurations, by the McKibben, Goff, and Pellet families of Walla Walla. Legendary Washington wine-growing pioneer Norm McKibben hatched the idea for Pepper Bridge Winery, which created its first vintage in 1998. It focuses on estate-grown, Bordeaux-style blends. Amavi Cellars, which began producing in 2001, is known for its estate-grown Syrah and Cabernet Sauvignon. Both properties are 100 percent Walla Walla Valley and Certified Sustainable.
Region:
Washington
Job Function:
Sales/Marketing