Jerry Goldner Appointed As Senior Vice President/General Manager, Eastern Region And Canada For Saxco International
Posted on November 08, 2013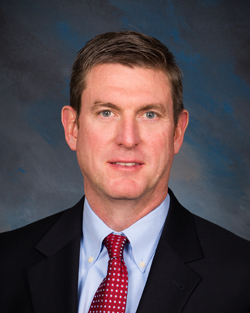 Jerry Goldner has been appointed Senior Vice President/General Manager of the Eastern Region and Canada for Saxco International, LLC, it was announced here today by Matthew Malenfant, Chief Executive Officer of Saxco International.

Goldner, who has 23 years of senior management experience, will be directly responsible for all sales and marketing, as well as the total profit and loss for the East Coast. In addition, he will be in charge of the spirits category market segment in North America and will work closely with his West Coast counter-part to assure sales success in the beer, wine and food segments in the eastern United States.

"Jerry has demonstrated a consistent track record of exceptional performance and value creation throughout his career and is an energetic and positive leader with a strong business acumen," states Malenfant.

"His genuine interpersonal skills will surely help to build and maintain strong relationships with our employees, customers and suppliers."

Prior to joining Saxco International Goldner served as Vice President of North American Sales and Marketing for Owens-Illinois and before that was employed for two decades in various management capacities for Kellogg. He also was previously employed as Vice President of North American Sales for Nestle/Osem.

He is a graduate of the University of Missouri where he earned a bachelor's degree in marketing and
received his master's in business administration from Rockhurst University. He and his wife, Kathy, have four children, ages 11 to 19 years. They reside in Hatboro, PA.

Saxco International, LLC, "Your choice for premium packaging solutions," has more than 30 years of industry experience, providing a broad range of packaging products and services to the liquor, wine, beer and food industries. In addition to supplying packaging enhancement products, the company's services include expert consultation from design to development. Saxco is headquartered in suburban Philadelphia, Pennsylvania, with offices in Mountainside, New Jersey; Cincinnati, Ohio; Louisville, Kentucky; Oakland, Fairfield and Napa, California; Vancouver, WA; Tampa, Florida; Hook Hampshire, England and Qingdao, China. Additional details at 215-443-8100, fax 215-443-8370 or the web at www.saxco.com.
Regions:
Southeast, USA; Northeast, USA; Canada