Monterey Loses Prominent Winegrowing Pioneer, Jerry McFarland
Posted on October 01, 2013

Winegrower, inventor, San Joaquin Valley farmer, Monterey vineyard installer and lifelong entrepreneur, Jerry McFarland, passed away on Sept. 2, 2013. He holds the distinction of planting more cool-climate Chardonnay and Pinot Noir than anyone else on the planet. A chance meeting with renowned viticulture professor, A.J. Winkler, at UC Davis where the 19-year-old McFarland had enrolled as an agronomy major, set him on a lifelong mission to find the most suitable place to grow Burgundian varietals. Upon discovering the cool Region I climate of the Salinas Valley, and in particular, the Santa Lucia Highlands benchlands, McFarland began planting vines in 1969, installing nearly 11,000 acres by 1975.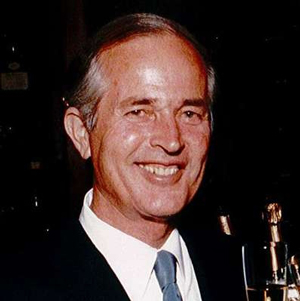 Among these vineyards were names that would go on to take their place in wine history: Smith & Hook (sold to Hahn), Sleepy Hollow (sold to Talbott), Vinco (now McIntyre), La Reina, River Road and San Saba. He planted many more throughout the Monterey AVA, including the River Road Vineyard, from which McFarland wines are sourced.
McFarland was born in Bakersfield, California and raised in Shafter, California, spending the last half of his life in Monterey County. After U.C. Davis, Jerry followed his grandfather and father in farming cotton, potatoes, winegrapes, table and raisin grapes, walnuts and almonds in the San Joaquin Valley. He was responsible for overseeing the family farming operation, land acquisition, partnership development and specialized crop financing.
Along with planting vineyards in Monterey, McFarland also co-founded two wineries, the Monterey Vineyard Winery, the first bonded winery in Gonzales, California, and Smith & Hook Winery, in the Santa Lucia Highlands, Soledad. It was those vineyards that proved Dr. Winkler's theory that climate played the most important role in producing world-class winegrapes. That theory and the study and development of the upper Salinas Valley is now known as the Winkler-McFarland study, although it was known as "McFarland's Folly" in the early days, before the proof came out in the bottle and in the glass. The 11,000 acres McFarland planted, mostly in Gonzales, were the backbone of the cold Region I modern California wine industry, and helped usher in California's worldwide reputation for top quality Pinot Noir and Chardonnay.
From 1969 to 2009, McFarland held the distinction of being the largest cold Region I Chardonnay and Pinot Noir grower in the world. Jerry never stopped, even in "retirement," and in 2011, Jerry and his wife of 28 years, Stephanie Escobar, founded three new wine labels from the Santa Lucia Highlands, J.McFarland "Tribute" Chardonnay, Pinot Noir and Riesling, as well as Mira Flora "Farmhouse" Chardonnay and Full Tilt Chardonnay.
In 2013, Jerry was given the Valley of the World Hall of Fame Award for his pioneering contribution to Monterey County Agriculture and Tourism; of all the awards he had been given, he said that was the most meaningful.
Jerry is survived by his wife, Stephanie, four children from a previous marriage, Stephen (McFarland), Kelly (Gonzales), Lisa (Bakersfield) and Brenda (Downingtown, PA), grandchildren, Ryan, Anthony, Heather, Nicole, Candice, Travis, James, Allison, Renee and Lilly, and four great-grandchildren.

Region:
Central Coast