Chris Louton Named Winemaker at St. Francis Winery & Vineyards
Posted on August 28, 2013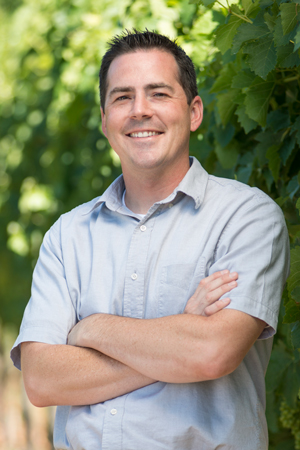 St. Francis Winery & Vineyards, producer of iconic, award-winning varietals in Sonoma County, announced the addition of a new winemaker and the promotion of several key members of the winery team. Chris Louton, formerly associate winemaker at Napa's Beringer Vineyards, is St. Francis' new winemaker, joining winemaker Katie Madigan. Barbora Hawkins is the new tasting room operations manager, Kelley Mingram the new event coordinator, and Erica Petersen is the new senior marketing specialist.
"Our team at St. Francis is a wonderful mix of industry veterans who've been with the winery since the beginning, to many new, fresh faces. It's exciting to watch the next generation of St. Francis take shape—one that remains committed to crafting the finest quality Sonoma County wines, while providing the best service to our winery guests and wine club members," noted president and CEO Christopher Silva.
As St. Francis' newest winemaker, Chris Louton brings cutting-edge knowledge and finely honed hands-on experience to his role overseeing production of the Bordeaux wines, including St. Francis' Merlot, Cabernet Sauvignon, Cabernet Franc and Malbec, as well as the winery's popular Sauvignon Blanc. A Sacramento native and former aspiring veterinarian, Louton was most recently an associate winemaker at Napa's Beringer Vineyards. There, he focused on the luxury tier wines of the brand's portfolio, including Private Reserve Cabernet Sauvignon and Private Reserve Chardonnay. Louton also worked on the Knights Valley wines, which offered him a unique segue into the world of Sonoma County wines. Louton will work closely with St. Francis winemaker Katie Madigan, who oversees the winery's diverse selection of Zinfandels, Chardonnays and other white varietals.
For more information about St. Francis Winery & Vineyards, visit the winery's website or call 707-833-0248.
Region:
Napa & Sonoma
Job Function:
Winemaking