Napa County Agricultural Commissioner Dave Whitmer to Retire
Posted on August 12, 2013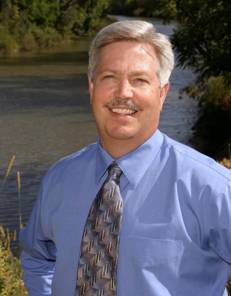 Longtime Napa County agricultural commissioner/sealer of weights and measures, Dave Whitmer, has announced that he will retire in December after 33 years of service to the Napa County community.
"It has been my honor and privilege to serve the citizens of Napa County for this time and I have enjoyed working with all the people at the County and in the incredible Napa County agricultural industry to help preserve and protect it," Whitmer said.
As agricultural commissioner, Whitmer was appointed to five 4-year terms by the board of supervisors. His current term expires in December.
"Dave has done an outstanding job for our vital agricultural community, not only locally but on a national and international level," said board chairman Brad Wagenknecht. "He has shown himself to be an excellent manager and steward, but also a caring and collaborative member of our community. On behalf of the board, I wish Dave the very best, and look forward to seeing what contributions he'll be making next."
According to Whitmer, he is announcing his decision now so that he can talk freely with community members about his retirement plans, and also to allow the Board and County Executive Officer Nancy Watt time to make plans to fill the position.
"I have had a long and fruitful career at the County, and it is just time," Whitmer said. "There are so many new challenges I want to tackle," including a lead role in Circles, an emerging community effort to help individuals and families lift themselves out of poverty. "I have my health, I have the support and friendship of many folks in the Napa community, and I'd like to focus my energies on making a difference in a new way."
Watt and the board will discuss a plan to fill the agricultural commissioner/sealer of weights and measures position in the coming weeks. The agricultural commissioner and staff are responsible for the implementation of federal, State and local regulatory programs designed to protect people and the environment, and to promote agriculture within the county. The sealer of weights and measures is responsible for the enforcement of California Weights and Measures laws and regulations.
he Napa County board of supervisors will appoint two of its members to serve on a subcommittee to conduct final interviews. Applications will be accepted in late August and early September with the expected start date of January 1, 2014.
Region:
Napa & Sonoma