Quintessential Promotes Jill Stacey to Top Sales Position
Posted on June 20, 2013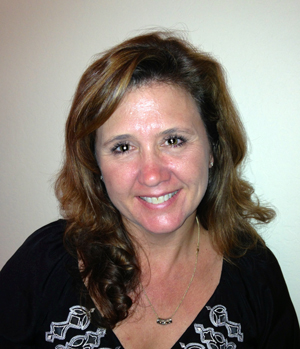 As it starts its second decade of importing and selling fine, family-owned wines from around the world, Quintessential has announced that Jill Stacey will become one of two regional sales vice presidents, a newly-created postion in the company.
Stacey, who has been with Quintessential for the past five years (most recently as assistant sales manager), will handle the Western region. She first started working with Quintessential as a wine broker in Arizona after a few years' as owner of a wine retail shop in Phoenix. In 2009, she joined the company to manage and oversee sales for Quintessential in Arizona, Nevada, Colorado and the Pacific Northwest, working directly with other Quintessential salespeople, brokers and distributors.
In late 2012, the Kansas City, Kansas native was asked to take on the newly-created role of assistant sales manager, working directly with co-owner and national sales manager, Dennis Kreps. That position has evolved into her new job, managing Quintessential sales personnel and brokers, interfacing with distributor management and creating sales plans and projections in Alaska, Arizona, Arkansas, Colorado, Hawaii, Idaho, Kansas, Louisiana, Missouri, Montana, Nevada, New Mexico, Oklahoma, Oregon, Texas, Utah and Wyoming.
Stacey received a BS in business administration, majoring in marketing and finance, from the University of Phoenix, and was named a Certified Specialist in Wine (CSW) from the Society of Wine Educators in 2008. She has lived in Peoria, Arizona since the late 1980s, is married and has three daughters.
Regions:
Southwest, USA; Northwest, USA
Job Function:
Sales/Marketing