Dianna Michneiwicz Promoted to Sales For Quintessential
Posted on June 20, 2013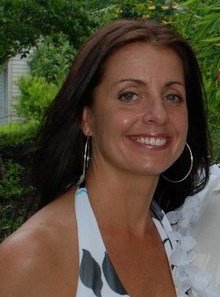 Quintessential Wines, the import, marketing and sales company representing top-quality family-owned wineries from around the world, has promoted Dianna Michniewicz, to sales representative in New York, covering Long Island.
She joins Quintessential's growing New York sales team, with responsibility for supporting the distributor's salesforce on Long Island and handling all sales and promotional activities (she has been overseeing sales for the company in her native Pennsylvania since joining the fine wine importer in 2011, and will continue in that position, as well).
Michniewicz has more than 18 years' experience in the wine industry. She spent 12 of those years with Capital Wine and Spirits in PA, as manager of channel support for the distributor. Prior to working with Capital, she was in the restaurant business—last with the Bertolini's restaurant chain. She is currently resides in Smithtown, Long Island.
Quintessential boasts a top-notch roster of family-owned producers for which they are the exclusive importer and/or marketing and sales company in the U.S. This list includes Henry's Drive/Pillar Box, Shrivington, Paringa, 3 Rings, Kay Brothers and Frankland Estate from Australia; Bodega Valentin Bianchi and LTU from Argentina; South Africa's Simonsig Estate; the Chilean wines of Matetic Vineyards, Vina Koyle and Terrapura; Attilio Ghisolfi, Paolo Manzone, Luca Bosio, Ascevi Luwa, Tenuta di Vignole, Agricola Vallone, Casalnova, Cornicelli and Vino dei Fratelli from Italy; Spain's Bodegas Muriel, Bodegas Valoria, Vina Eguia, Marquis de Elciego, Real Compania de Vino, Bodegas Navarro Lopez, Bodegas y Vinedos Garcia Figuero and Vallformosa Cavas; the Portuguese wines of Quinta do Vallado; the French wines of Cachette, Esprit du Rhone and Gustave Lorentz; Germany's Villa Huesgen and Robin Redbreast; the Karolyi Estate wines from Hungary; Eponymous (from California's Napa and Sonoma Valleys), and the Two Angels and Angel's Secret wines from High Valley, Lake County and Sonoma Valley.
For more information, contact Quintessential at 707-226-8300 or www.quintessentialwines.com.

Region:
New York
Job Function:
Sales/Marketing