Peter Faricy, Vice President of Amazon Marketplace, New Keynote Speaker at WiVi, March 20
Posted on March 12, 2013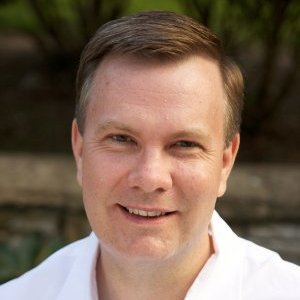 Peter Faricy, vice president, general manager for Amazon Marketplace, will sit down with Wine Business Monthly's editor Cyril Penn for a discussion about how Central Coast wineries can take advantage of the new Amazon Wine platform at WiVi Central Coast 2013. He will open up the general session on Wednesday, March 20 at 9 a.m. in the Paso Robles Event Center. Tickets to attend WiVi Central Coast are available at www.wivicentralcoast.com.
Amazon's online marketplace opens up new sales channels for Central Coast wineries to sell wine directly to consumers through the power of the Seattle-based web company. Faricy will address how Central Coast wineries will benefit from greater access to wine consumers and discuss Amazon's long-term vision for wine sales.
"The Amazon Wine store connects our millions of customers with wineries and provides a destination where customers can learn about and purchase wines directly from wineries," said Faricy. "I am looking forward to returning to the Central Coast region, the home of numerous world-class wineries, to discuss how local wineries can reach our customers on Amazon."
Peter Faricy is responsible for more than two million third-party sellers worldwide in ten global marketplaces. His team is responsible for the technology, product and business decisions that have enabled sellers to grow their businesses and profits on Amazon.
He has managed the ongoing success of Amazon's music and movie product categories for North America, including the on-site customer experience and vendor management. Peter holds master's degree in business administration with distinction from the University of Michigan and a bachelor's degree in business administration from Michigan State University.
Questions for Faricy can be sent to blog@winebusiness.com.
About WiVi Central Coast 2013
California's Central Coast is quickly becoming one of the world's most popular and celebrated wine regions. Since December 2009, 95 new wineries popped up in the Monterey, San Benito, San Luis Obispo, Santa Barbara and Santa Cruz counties. In 2012, nearly 7 million cases of wine were produced in the region. This burgeoning area faces many unique issues in its wine-growing and winemaking efforts, and WiVi Central Coast 2013, a new symposium and trade show hosted by Wine Business Monthly and Precision Ag Consulting, has been created to address those topics.
WiVi will be held March 19-20, 2013 at the Paso Robles Event Center in Paso Robles, California. It is the only trade show and symposium to address the issues facing the Central Coast wine industry, one of the fastest growing regions in the country. For more information, visit www.wivicentralcoast.com.
Region:
Central Coast
Job Function:
President/Owner/GM