Vine Connections Appoints Kari Baker as Texas State Field Sales Manager
Posted on February 11, 2013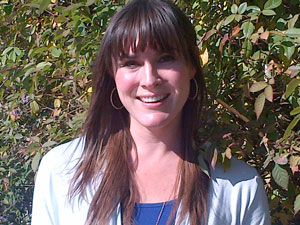 Vine Connections, the exclusive U.S. importer and representative of a dynamic portfolio of fine Argentine wine and Japanese ginjo sake, announced the appointment of Kari Baker as Texas state field sales manager.
Based in Austin, Kari serves the Texas market by showcasing the largest portfolio of boutique Argentine wineries in the U.S. along with some of the finest Japanese ginjo sake breweries. The Texas state field sales manager position was recently added to drive key initiatives in one of the country's strongest markets.
With over 12 years of sales expertise, including driving sales and market share at Glazer's Distributors and Pioneer Wine Company, Kari brings a profound understanding of the industry and excels in building a rapport with customers. She has been recognized numerous times for her top-performing sales efforts.
She graduated with a Bachelor of Science in advertising from The University of Texas in Austin. She has also received the Commercial Beverage Manager Certification from the Wine & Spirits Management Institute at The University of Houston and Certified Specialist of Wine from The Society of Wine Educators.
About Vine Connections
Founded in 1999 by Ed Lehrman and Nick Ramkowsky, Vine Connections pioneered the first nationally imported portfolio of artisan wines from Argentina and soon after introduced the US to a premium selection of Japanese ginjo sake. Vine Connections champions regions that deserve to be known by partnering with some of the most highly regarded winemakers, viticulturists, and brewers. Vine Connections is headquartered in Sausalito, California.

Region:
Texas
Job Function:
Sales/Marketing