Burr Pilger Mayer (BPM) Hires Michelle Crosbie, CPA
Posted on January 04, 2013

Burr Pilger Mayer, Inc. (BPM), the largest California based accounting and business consulting firm, is pleased to announce that Michelle Crosbie has joined the firm's Santa Rosa office as a manager in the Tax Services Practice Group, effective Jan. 7, 2013. Crosbie joins BPM with more than ten years of experience in public accounting, most recently with Dal Poggetto & Company LLP. Her experience includes managing the accounting and tax needs of high-net worth individuals and privately-held businesses focusing specifically on wineries, vineyards, real estate and manufacturers. BPM has more than 400 professionals in Bay Area offices including San Francisco, San Jose, Palo Alto, Walnut Creek and Santa Rosa.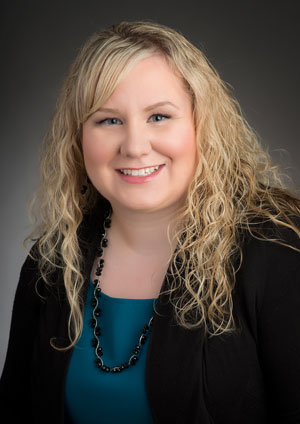 "We are thrilled to welcome Michelle to the BPM team," said Carol O'Hara, managing partner of BPM's North Bay region and wine industry group leader. "She is well-known and respected amongst her peers, and we are very fortunate she selected BPM. The firm continues to experience significant growth in the North Bay. By adding depth to our existing bench of assurance, tax and consulting experts, we have clearly established an all-star team of professionals poised to serve our clients at a very high level. With the addition of Michelle, BPM's North Bay office has six Forty Under 40 award recipients on staff!"
"BPM has built a reputation in the North Bay that is second to none, and I am very excited to join this high-caliber team," said Crosbie. "Taking tremendous pride in promoting the growth and health of their employees and fully committing to local community service, it's no wonder why year-after-year BPM is selected as a Best Places to Work and Best Accounting Firm in the North Bay."
Crosbie is deeply involved in the North Bay community including leadership positions with Active 20-30 Club of the Redwood Empire #1029, serving as 2011, Fall Chapter President and being honored National Treasurer of the Year in 2008. Most recently, Crosbie served on the board of directors of the Young Professionals Network (YPN), a Santa Rosa Chamber of Commerce program. She is an active member of Women for Winesense and the Sonoma County Alliance.
Crosbie is a 2012 recipient of North Bay Business Journal's "Forty Under 40" award. She earned a Bachelor's of Science degree in accountancy from San Diego State University and is a member of the AICPA and CalCPA Society.
About Burr Pilger Mayer, Inc. (BPM)
Burr Pilger Mayer is one of the largest accounting and consulting firms based on the West Coast, serving the Bay Area's emerging and mid-cap businesses as well as high net worth individuals since 1986. BPM has extensive experience in industries such as technology, life science, manufacturing, food and wine, automotive, nonprofits, real estate and construction. Its international tax practice is one on the largest on the West Coast and its SEC practice is the 12th largest in the nation. BPM has been named one of the Best Accounting Firms to Work for by Accounting Today. For more information, please visit www.bpmcpa.com.
Region:
Napa & Sonoma