ICON Fine Wine & Spirits Appoints Kim Trowbridge President and COO
Posted on January 02, 2013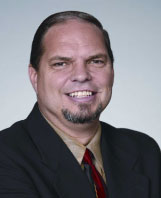 ICON Fine Wine & Spirits Chairman and CEO, Jay Garnett, announced that Kim Trowbridge is the company's new president and COO. Although the position is new, Trowbridge has served as an ICON board member since 2005 and on the board of ICON's parent company, Whitefish Group, since 2002. He has helped shepherd the agency from its inception to the premium wine and spirit agency it is today, marketing some of the world's leading wines, spirits and ales in Western Canada. Now as an ICON shareholder, Trowbridge will work closely with Garnett to co-develop and execute the vision for the company, positioning it as Western Canada's premier agency through innovation and integrity by partnering with select wine and spirit producers.
Trowbridge's career spans nearly four decades in corporate retail and private business. He has worked with Beaver Lumber, Trojay Inspection, New Genesis, and the and Norma Ventures Group. In addition, Trowbridge held the position as Vice President of Mac's Convenience Stores until 2011.
He founded, and is past President and Chair of the Western Convenience Stores Association and served as Chair of the Canadian Convenience Stores Association. In the past decade, Trowbridge co-founded the Retail Safety Association and operated as Chair of the Alberta Food Processor's Association.
As an entrepreneur, Trowbridge co-invented the Training Den system and was involved in creating a national retail wine concept store. His business management acumen, entrepreneurial drive, and passion for the wine industry make him a valuable addition to the ICON leadership team.
Region:
Canada
Job Function:
President/Owner/GM