A. Hardy USA Adds New Personnel to Its National Sales Force
Posted on December 17, 2012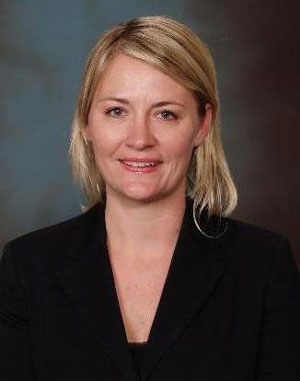 A. Hardy USA, Ltd., a Des Plaines, Illinois-based liquor and wine brokerage and distributor founded in 1993, has retained Sarah Lanzen as Regional Manager for the Western states. Lanzen's territory includes California, Arizona and Nevada. Lanzen brings thirteen years of wine and spirits sales experience to her new position. She resides in the San Francisco area.
Lanzen believes that consumers in her region are well educated about their wine and spirits purchases. "Consumers in the Western states are savvy, knowledgeable and experienced. They want detailed information about the product's ingredients and agricultural origins, and they demand top quality. A. Hardy's portfolio of products meets their high standards because they are made by established, family-owned manufacturers that consistently produce premium products," she said.
"As a growing import and marketing company, we are continuing to expand our sales force with additional specialists and regional managers to work in conjunction with our current network of sales agents. A. Hardy USA is now conducting business in all fifty states," said A. Hardy USA, Ltd. president Mark Levinson. "Due to the consolidation of the distributor networks, extra personnel are needed to focus on the smaller brands that are not receiving the attention of the large distributors. The emphasis will continue on building our portfolio of high-end spirits and fine wines. Sarah Lanzen will be instrumental in helping us to achieve our goals in the Western states."
For more information regarding A. Hardy USA's products, write to 1400 Touhy Avenue, Suite 120, Des Plaines, IL 60018, call (847) 298-2358 or view their web site at www.ahardyusa.com.

Job Function:
Sales/Marketing