Woodinville Wine Country Appoints Jamie Peha of Peha Promotions to Fast-Track Association's Strategic Plan
Posted on August 26, 2012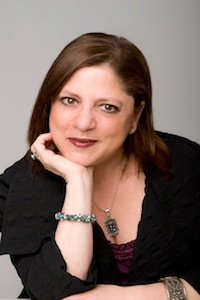 Woodinville Wine Country, a non-profit trade association responsible for building awareness for the quality and diversity of Woodinville wines and tasting experiences, announced Jamie Peha of Seattle's Peha Promotions will direct implementation of the association's recently approved strategic plan for the next six months.
"We have an ambitious plan to bring wine consumers to Woodinville, and Jamie's ten years' experience with the Washington wine industry coupled with her creativity and proven ability to build strategic partnerships makes her the right person for the job," said association president Mike Stevens. "When we presented our new strategic plan to the membership last month, we said we would fast-track it, and Jamie has already hit the ground running with concepts to refresh existing events and new ideas to raise awareness for Woodinville wineries," he said.
Known for her promotional prowess, Peha began working with the Washington wine industry in 1996 when she joined the Washington Wine Commission, creating the first Taste Washington and overseeing the event for eight years. After leaving the commission, she worked for Seattle Magazine and its affiliate publications as director of sales and marketing, focusing on wine, food and lifestyle outreach. She established Peha Promotions in 2005 to provide marketing, public relations and event management services to wine, culinary and lifestyle brands. In 2010, Peha founded "Table Talk: Radio That Tastes Good," a lively, conversational show about wine and food on1150AM KKNW Seattle and its accompanying blog, tabletalkradio.net.
The association's new strategic plan designed to move Woodinville Wine Country from an events-oriented group to a community-based marketing organization promoting Washington wine tourism was presented to the membership on July 11th and approved by the board at the end of last month. Gretchen Smith, Woodinville Wine Country's marketing coordinator, will work with Peha on implementation of the plan.
Conveniently located 25 minutes northeast of downtown Seattle, Woodinville is home to nearly 100 Washington wineries and tasting rooms.
Region:
Washington