Minnesota Grape Growers Association Mourns the Loss of Tom Martell
Posted on August 14, 2012

It is with sadness that we share the news of Tom Martell's passing, our friend and longtime associate and mentor. Tom bravely faced the cancer that finally took his life this week. He will be greatly missed by his friends and family. He always had a smile and maintained a sense of humor even in the face of the trials of being in the center of attention. His advice and willingness to share his experience were invaluable. Our thoughts and prayers go out to his family during this difficult time.
Ron Barnes
Minnesota Grape Growers Association
Tom Martell
Dec. 19, 1947 - Aug. 12, 2012
Tom Martell
Tom Martell, former President, MN Grape Growers Assoc., age 64, died peacefully at home surrounded by family on August 12 following a 19-month battle with cancer. Born Dec. 19, 1947 in St. Paul MN, he grew up in Somerset, WI and went on to enjoy a 20 year career in the U.S. Army before retiring as a Lt. Colonel.
He was married to Marjorie Watters of Somerset WI. Together they raised two children and celebrated life together until Margie's death in 1993. In 2001, Tom married Deborah (nee Streuli). Tom and Deb created and managed a five acre wine grape vineyard near Somerset called Martell Vineyards. Tom and Deb were known for developing a sense of community among volunteers who joined their annual harvests.
Tom was a board member of the MN Grape Growers Association (MGGA) for 10 years including President from 2005 to 2011 and Treasurer from 2002 to 2005.The MGGA has approximately 700 members and represents growers, wineries, suppliers and enthusiasts from Minnesota, the upper Midwest, eastern USA and Canada. During Tom's tenure as its President, the Association implemented the MGGA's Cold Climate Grape Growers Conference and began co-sponsoring the International Cold Climate Wine Competition.
An advocate of education and public service, Tom was a Somerset School Board member from 1987 to 2004, including 16 years as Board Chair. During that time, the school campus expanded to serve a growing population with a new high school, new elementary school and renovated middle school. He also served on the WI Indianhead Technical College Board from 1995 to 2000 and was a sustaining member of MN Public Radio.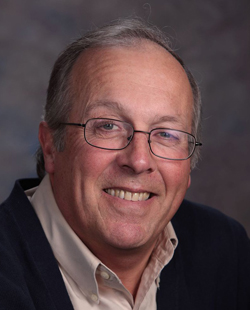 Survivors include: his loving wife and grape-growing partner, Deborah; parents, Lester and Yvonne Martell of Somerset; daughter, Liz, and son-in-law, Ken Walsh, of Arlington VA; son, Matt, and daughter-in-law, Priya, of Chicago IL; granddaughters Clare, Eleanor, Amy and Gemma Walsh. Siblings: Sandra (Norm) Hanson, Roseville MN, Dean (Gail) Martell, Whitefish Bay WI; Loren (Karen) Martell, Duluth; Bruce (Heidi) Martell , Somerset; Renee (Chuck) Seaman, Ankeny IA; Cheri (Bob) Olson, Stillwater MN; Brian Martell, Hudson WI; and Scott Martell, Osceola WI; and many nieces and nephews. He is also survived by in-laws Don and Pat Streuli of Cumberland, WI; Jody Streuli (Jim Rutledge), Blaine MN; Dan (Mary) Streuli, and Jim Streuli all of Rice Lake WI; Tom (June) Watters, and Chuck Watters Dallas TX, John (Kathy) Watters; and Marcia (Jim) Chandler all of Somerset, and Bobby (Tomasina) Watters, Hudson WI. He is also survived by long-time friend and grape harvest sales mgr., Fred Henzler, Sr. of Somerset, WI.
Celebration of Life
A Celebration of Life for Thomas W. Martell will be held on Friday, August 17 from 4:00 to 7:00 PM with a time of sharing at 6:30 PM at Bradshaw Celebration of Life Center, 2800 Curve Crest Boulevard, Stillwater MN. A funeral mass will be held at St. Anne's Catholic Church in Somerset, WI on Saturday, August 18 at 11 AM with visitation for one hour before the service. See http://www.bradshawfuneral.com
for guestbook, location and map.
Memorials are preferred to the MN Grape Grower Association's (MGGA) Elmer Swenson Scholarship Fund, 433 W. 3rd Street, Ste. 1, Red Wing, MN 55066, for viticulture students or to St. Anne's Catholic Church in Somerset, Wisconsin.

Region:
Minnesota
Job Function:
President/Owner/GM