Haak Vineyards and Winery Adds New Assistant Winemaker
Posted on August 06, 2012

Behind every bottle of wine is talent and passion, and when Raymond Haak, founder and winemaker at Haak Vineyards and Winery in Santa Fe, Texas, began his search for an assistant, he found those qualities in Marta Sanchez Lastowska. The family owned and operated winery recently hired Lastowka as the new Haak assistant winemaker.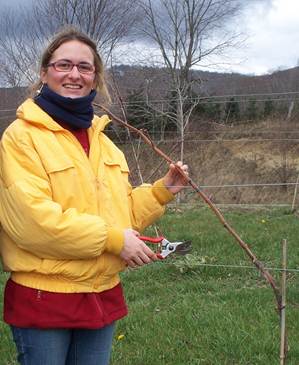 Originally from Spain, Lastowska was raised in a strong wine-drinking culture. She earned her Enology Degree at the Rovira i Virgili University in Tarragona, Spain, after graduating from the Autonomous University in Madrid with a bachelor's in food science. She has worked in New Mexico as a winery lab supervisor and in North Carolina developing an Enology Program at Appalachian State University, where she also operated a mobile wine laboratory.
Lastowska has an interest in every aspect of winemaking — from tending to the soil to the yearly harvest, tastings and blendings. She enjoys the challenge of producing the best wine possible from the grapes received and strives for a good balance and complexity.
"We are thrilled to have Marta on board," owner Raymond Haak said. "She brings much knowledge and expertise, and we look forward to seeing all that she has in store for the Haak winery."
The new assistant winemaker brings her technical knowledge of producing wine and believes the future is bright for Texas wines.
"Wine is alive," said Lastowska. "It changes with time, so it should be treated as a living thing. There is a lot of work, science and art behind each bottle."
About Haak Vineyards & Winery
Established in 2000, Haak Vineyards & Winery is an award-winning, family-owned winery located in Santa Fe, Texas. With Founders Gladys and Raymond Haak at the helm, Haak has become most known for producing two unique wines from two grapes that are new to the wine world, including Blanc du Bois, a grape with Florida origins, and the Black Spanish or Jacquez grape, which produces a particularly distinctive wine: the Haak Madeira. The first and only working vineyard in Galveston County, Haak is open to the public where tours and tastings are offered daily. For more information about Haak Vineyards & Winery, please visit www.haakwine.com or call 409.925.1401.
Region:
Texas
Job Function:
Winemaking