Bank of Marin Hires Matthew Bartlett as Vice President and Commercial Loan Officer
Posted on June 07, 2012

Bank of Marin has hired Matthew Bartlett as a Vice President and Commercial Loan Officer, with specific expertise in lending to the wine industry. Bartlett will join the Commercial Banking Group led by Beth Reizman and will be based in the Bank's Napa and Santa Rosa offices. Bank of Marin currently works with several customers in the wine industry including The Other Guys, Highway 12 Winery and Vineyard, Pina Napa Valley and Sonoma Wine Accessories, which acquired International Wine Accessories earlier this year.
Prior to joining Bank of Marin, Bartlett was a Senior Loan Officer with American Ag Credit's North Coast area. Bartlett graduated from California Polytechnic University in San Luis Obispo and is currently enrolled in Sonoma State University's Wine Business MBA program.
"We are very excited to have Matt join Bank of Marin's growing team of wine lending experts as we continue to expand our client base in the wine industry," said Beth Reizman, Senior Vice President, Commercial Loan Group. "Lending to this industry is complex and requires intimate knowledge of how these businesses operate. Matt has the right combination of experience and familiarity with winery financing to be a great fit for our customers and for the Bank."
Bartlett resides in Healdsburg with his wife, who is a fourth generation grape grower from Sonoma County.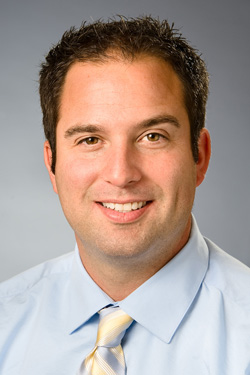 About Bank of Marin Bancorp
Bank of Marin, as the sole subsidiary of Bank of Marin Bancorp (NASDAQ: BMRC), is the premier community and business bank in Marin County with 17 offices in Marin, San Francisco, Napa and Sonoma counties. Bank of Marin offers business and personal banking, private banking and wealth management services, with a strong focus on supporting local businesses in the community. Incorporated in 1989, Bank of Marin has received the highest five star rating from Bauer Financial for more than twelve years (www.bauerfinancial.com) and has been recognized for several years as one of the "Best Places to Work in the Bay Area" and one of the "Top Corporate Philanthropists" by the San Francisco Business Times. With assets exceeding $1.4 billion, Bank of Marin Bancorp is included in the Russell 2000 Small-Cap Index and has been recognized as a Top 200 Community Bank for the past five years by US Banker Magazine. For more information, visit www.bankofmarin.com.