The Clock Ticks Down on Privatization in Washington
A handful of key insiders take a look at what is on the horizon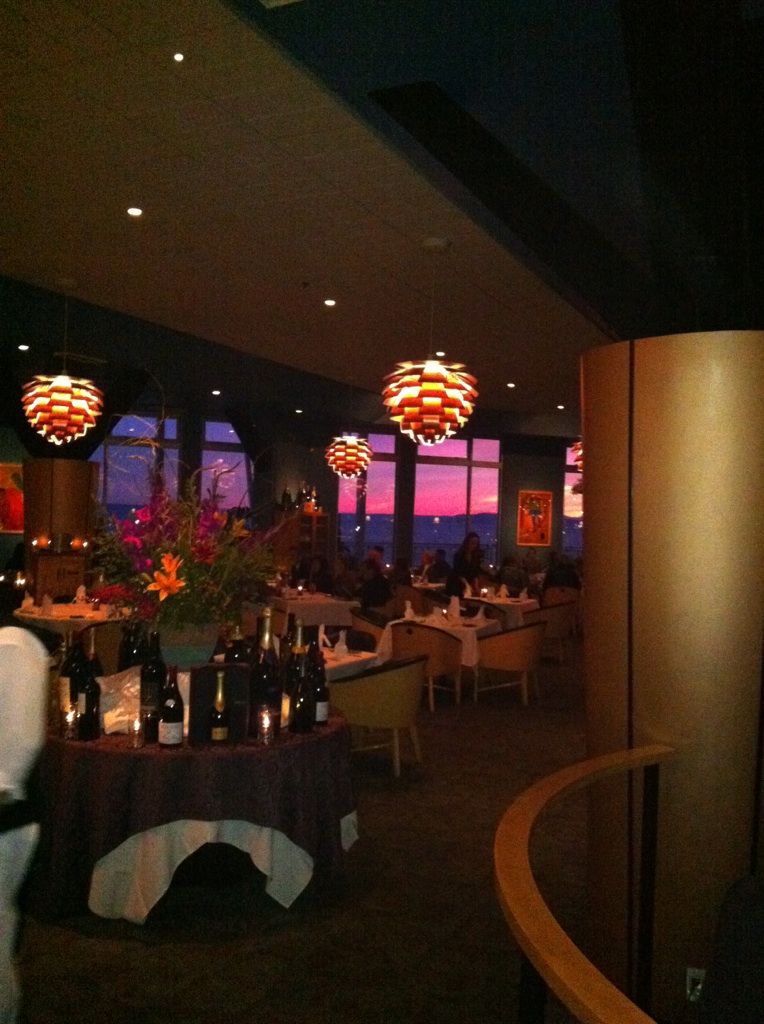 Many in the business see the up-and-coming transition to an open wine and spirits market in Washington State as both welcome and long overdue. Some raised concern that it may negatively affect small businesses, diminish selection available and raise costs. Almost all sectors of the wine business acknowledge that there have been previous instances of privatization but never at such a breakneck speed that is likely to have significant ramifications for neighboring states.

"There has been a building movement to find some avenue for privatizing in our industry for years," said Marty Clubb, owner and managing winemaker at Lowden, WA-based winey L'Ecole No. 41 who is also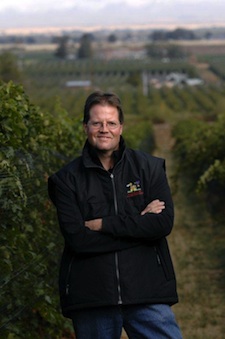 Marty Clubb of Ecole No. 41 says big changes are in the works for the Washington market
president of the Washington Wine Institute. He noted that close to a 60 percent margin in favor of the transition is certainly indicative of consumer support the initiative to privatize—called I-1183—has had. "The only thing that is clear is that we are headed down a new pathway that will have large changes for our industry,'" he added.

The new initiative has continued to be such a point of contention that yesterday [ed: Dec 21] a Seattle judge declined to issue an injunction to stop the passage of I-1183.

Others believed that privatization was long overdue. "Our industry has Costco to thank for blowing open the doors on this market," said Chad MacKay, president and COO of an inn and five Seattle area restaurants—including El Gaucho. While it is "true that Costco has a corporate agenda to make money selling liquor and wine, there was no one else who could lay out that amount of money to defeat the other side."

Privatization will also hopefully bring convenience for consumers, higher standards for training, $400 million more for the state over the next six years and greater penalties for selling to minors; according to Bruce Beckett, the director of government affairs at the Olympia-based Washington Restaurant Association (WRA). "Washington has operated under this system since 1933. This is something that restaurants have wanted for 78 years," said Beckett. The WRA—which has approximately 5,000 members—was one of the initiative's sponsors along with Costco and a coalition of more than 9,000 business groups and community members, according to the WRA.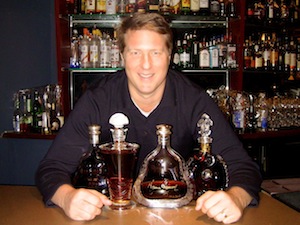 Chad MacKay of El Gaucho is a strong supporter of the benefits of privatization
Many operators couldn't be more in agreement. "Privatization is the most profound change the restaurant industry could have hoped for," added MacKay. He noted that this transition is likely to be welcomed by operators long tired of dealing with "uniform pricing that inflicts the same pricing across the supply chain without any regards to how a willing seller and buyer would like to do business."

The passage of I-1183, which will bring a close to the state-controlled system in Washington by the end of May 2012—if not effectively sooner—was only one of recent Costco-backed initiatives. Previous ones did not limit the size of stores—currently set at minimum 10,000 feet—that will be able to carry spirits once the control state stores close.

Smaller retailers that won't qualify to sell spirits when the state privatizes may be the first to suffer the ravages of the current economy so it is a double win for Costco in terms of eliminating competition from states stores and potentially many smaller retailers. The legislation, according to Brian Smith, spokesman for the Olympia-based Washington Liquor Control Board, "suits the big retailers." He added that, given the changes ahead, some see real opportunity and some see cause for concern.

What Will Happen to Pricing?

The passage of I-1183 will bring a host of major changes including an end to uniform pricing, quantity discounts, centralized warehousing and the state's role as a wholesaler. Many on- and off-premise operators believe the change will give them access to more wine brands at more competitive prices. "Privatization is the most profound change the restaurant industry could have hoped for," added MacKay. He noted that this evolution of the system will be welcomed by operators long exhausted with dealing with "uniform pricing that inflicts the same pricing across the supply chain without any regard to how a willing seller and buyer would like to do business."

"I purchase well over $2 million in wine for my restaurants. I should get a different price than someone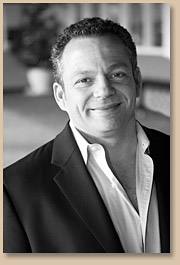 David LeClaire of WINE WORLD says that the strongest parties are likely to do better in this transition
who purchases $100, 000," he noted about the one of the potential upsides of the transition. However the same reason he stands to benefit may cause smaller operators to suffer. "The strong will survive, and while that is 'the American Way' it's also unfortunate for the actual people who have small businesses," noted David LeClaire, founder and general manager of WINE WORLD, a retail shop in Seattle. Clubb added that privatization would likely be "better for bigger players in all categories and bad for small players in all categories."

Chuck LeFevre, owner of Seattle-based retailer Esquin said the initiative would "hurt small wineries." He added that, "Many of the small guys will probably go out of business. They won't be able to compete with grocery stores and larger retailers like BeMo and Total Wine." Both are rumored to be going into the Washington market and either didn't return calls or declined to comment for this story.

Some industry executives, such as Ryan Pennington, public relations director of the Seattle-based Washington State Wine Commission, think accessibility (and competitive pricing) are likely to increase for major brands, while niche ones may suffer. Clubb said he expected better pricing in large retail accounts and "better pricing by bigger brands." Many raised concerns that privatization, and potential domination of the Washington market by big players might greatly diminish total wine choices as it has done in many markets where wine is available in the supermarket.

Lookout Oregon and Idaho, sources say both may be in for some quick changes to their state systems. "Oregon will be next and probably every other state in the Union. The time for Prohibition era laws passed by long ago," said MacKay.

Costco also may well be involved in initiatives in other states. Hopefully "a smooth, orderly transition will show other control state markets that a change can be made without a disruption to consumers, suppliers and to tax revenues" said Rocky Yeh, a Seattle-based portfolio ambassador for The Proof Collection, which is an importer and distributor. He added that while Washington was "not the first to privatize, but is definitely making the transition faster than any other previous effort."

The variables are myriad as to what may happen with the Washington State market and it may take months to sort out who will benefit from these changes the most in the long term.