Jay Miller Leaving The Wine Advocate
Miller's responsibilities in Spain and South America will be assumed by Neal Martin. David Schildknecht will cover Oregon and Washington
December 05, 2011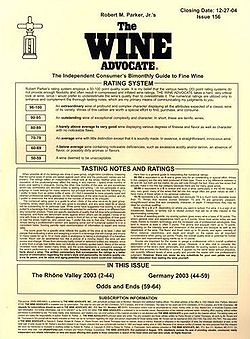 Jay Miller is stepping down from his position with The Wine Advocate, Robert Parker announced in a note to subscribers Sunday evening via eRobertparker.com. Miller's responsibilities in Spain and South America will be assumed by Neal Martin while David Schildknecht will be covering Oregon and Washington.
"Change is never easy, but often essential (note the remarkable job Antonio has done taking over California from me, and his increased and more timely coverage of Burgundy), so I look forward to Neal and David's reports," Parker said in making the announcement. "Jay has already been assisting both of them, so the transition will be smooth and problem free."
In announcing that he's leaving Wine Advocate, Miller thanked Parker "for the opportunity to taste and write about wines from five regions that are just beginning to develop their full potential."
Miller came under fire after a series of reports were posted to UK journalist Jim Budd's blog questioning payments that were made in exchange for Miller visiting wineries and tasting wines in Spain.
In a statement that accompanied the announcement from Robert Parker, Miller said in part:
"... some may believe my stepping down is in response to my critics. Nothing could be further from the truth. I have felt constrained in responding while still on The Wine Advocate staff. While the office has defended my actions, justifiably, now it is time for me to speak for myself. In what format I will do that remains to be seen. ... I leave The Wine Advocate with a clear conscience. I have never accepted (or requested) fees for visiting wine regions or wineries. "