Press Release: Petaluma Gap Winemaker Lures Quail Back to Vineyard
July 25, 2011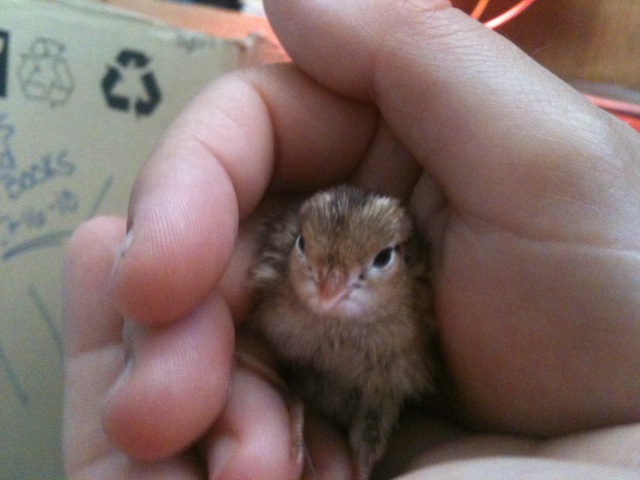 "The population of California Quail is dwindling because of agriculture," states Teela Ridgeway, owner of Ridgeway Family Vineyards in the cool climate winegrowing region of the Petaluma Gap in Sonoma County. "My husband and are I trying to do whatever we can to lure quail back to our property."
The Ridgeways have spent the last several years creating a holistic environment to attract wild animals, birds, and beneficial insects. They have placed water pans in the garden to encourage the growth of the lizard and frog population, bee boxes to provide a home for honey bees, and spread wild bird seed around their property to invite quail and other local birds. In addition to 24 acres of pinot noir grapes, they have 1000 olive trees and organic gardens. "We do this to promote a natural environment. The bees enjoy the pollen when the grape vines are in bloom. The frogs, lizards and birds eat bad insects. Everything works in harmony, and we believe we have healthier grapes and olives because of this."
Despite all of these efforts, "We still had no quail," lamented Mike Ridgeway. Last year to resolve this situation, he placed an order for Bobwhite Quail eggs on the Internet. They purchased incubators and tenderly watched over the eggs. When 10 babies were born, the Ridgeways put them in an outdoor aviary and then placed shrubs and grasses around it. One morning when they went to check on the baby quails, they found two pairs of California Quail had come to visit. "It was so thrilling to see the California Quail," enthuses Teela. "I think the attraction of the baby Bobwhite quail along with the shrub shelter we created lured them back on our property."
According to experts, the population of California Quail has dwindled since the 1960's due to loss of habitat. In general, quail parents lay 12 – 16 eggs, but only 2 to 3 babies make it to maturity. In order to prosper quail need hiding places such as shrubs and high grasses. Residents who want to encourage quail should create safe habitat, provide wild bird seed, and limit cats and dogs that may prey on the quail.
When asked what they were going to do with the Bobwhite quail now that they have succeeded in bringing the native California quail back to their property, Teela responded. "Originally I thought we might release the Bobwhite quail back into the wild, but the local Fish & Game said that was not possible. So now we are thinking of raising the Bobwhite's for their eggs. There is actually a good market for this. After all, my great grandfather was one of the original chicken egg producers in Petaluma. Perhaps I should follow in his footsteps with domestic quail eggs."
For more information about this article or Ridgeway vineyards, please see http://www.ridgewayfamilyvineyards.com/ or contact Teela Ridgeway at rzinfandel@sbcglobal.net.