The USA and Canada can sometimes be lumped together by wine marketers. This is a mistake, according to research presented by Wine Intelligence at the London International Wine Fair.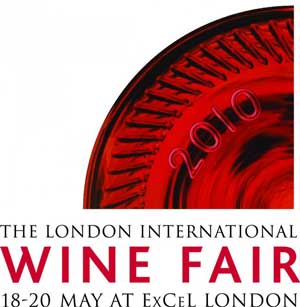 The first difference that anyone studying the US and Canadian wine markets will notice is size. According to the Beverage Information Group, there were 3.3 billion bottles of wine sold in the States in 2008, compared to 0.5 billion in Canada.
But it's not just the numbers that are different. US and Canadian wine drinkers may have a lot in common, but there are also some subtle contrasts, which were spelled out to delegates at a Wine Intelligence seminar at the 2010 London International Wine Fair.
Chief executive Lulie Halstead explained that only about a third of America's 218 adults drink wine regularly (at least once a month), representing around 74 million people. It's a proportion that is well below the 70-plus per cent typically found in northern Europe, and appears to justify claims that the US is still poised for more growth. Americans annually drink 13 litres of wine per head, but among the regular wine drinking community this goes up to 37 litres.
Compare and contrast this to the Canadian market. "In Canada there are 26.7 million adults and 60% of them consume at least once a month, almost double the amount of adults in the US," said Halstead. That equates to 16 million adults drinking 15 litres of wine per head, but among regular wine drinkers the average rises to of 24 litres – well below the 37-litre figure recorded in the States.
"That's the key difference in terms of these two markets," Halstead observed. There are others, but first some more similarities. In both markets, consumers are equally split into what Wine Intelligence calls high, medium and low involvement groups: this represents people's relationship with wine and how important it is in their lives.
Research by Wine Intelligence finds that 37% of Canadians drink wine at least once a month, which is deemed broadly comparable to the 46% recorded in the US. About half the regular wine drinkers in both markets are open-minded about trying new wines, and in both markets the main buying cues for consumers are recommendation, varietal and brand. The split between red, white and rosé usage is about the same.
"On the face of it, it looks like we've got two pretty similar markets, so should we use the same strategies and routes to market and target the same consumers?" said Halstead. The answer is, in almost all cases, no.
Erica Donoho, Wine Intelligence's USA country manager, said it was important to understand how different consumer groups operate. In the US, the top three consumer segments drawn up by Wine Intelligence are the Millennial Treaters, Experienced Explorers and Premium Brand Suburbans. These three segments represent 50% of American wine drinkers but they account for 81% of the total spend.
Millennial Treaters have an average age of 27 and have "brought wine into their lives as their drink of choice," Donoho said. "It's important. Wine is seen as a reflection of themselves in the eyes of others." Although the group is fairly high spending, it often exhibits conservative tastes.
Premium Brand Suburbans have an average age of 48, are "frequently brand savvy, seek value, and know what they like". Wine is part of their lives but is "a fairly routine purchase".
Experienced Explorers are the consumer segment which Wine Intelligence argues should be prioritised by many of the producers hoping to boost their US presence. These are "highly involved, frequent drinkers who are confident in their wine knowledge". They are an older group, with an average age of 49.
"They have the confidence to rely on their experience and knowledge to date," Donoho said. "Seventy-nine per cent of them say they regularly choose different wine styles so they're explorers as well.
"They will use wine as a reward at the end of the day. It welcomes, it has a sense of warmth around it.
"Our work here is not done with this group. They're explorers and they're willing to try new things, especially if it's a recommendation from a trusted source.
"We need to keep this momentum going. We don't want them in their busy lives to run out of time for the wine category and just rely on their old favourites. The millennials will follow the Experienced Explorers. They're their bosses and older work colleagues."
But in Canada, according to Erika Neudorf, senior project executive at Wine Intelligence, it's the younger, less experienced wine drinkers who may offer most potential to wine marketers. Here, the top three segments are Adventurous Treaters, Premium Brand Suburbans and Risk Averse Youngsters. Between them, these groups account for 62% of regular wine drinkers and 78% of the market value.
Adventurous Treaters are younger, highly knowledgeable and "involved" wine consumers who are similar in many respects to the Millennial Treaters in the US, though typically slightly older.
Premium Brand Suburbans are older, frequent drinkers who have confidence in their own wine knowledge but are quite value-conscious and reliant on brands.
Risk Averse Youngsters are worth 22% of the value in the Canadian market. Typically they are aged 25 to 34 and there is a slight female bias. "What's interesting about this group is that it doesn't exist in the USA," said Neudorf. "They're younger consumers, they're just starting out and they're a group that can be easily influenced.
"They're looking for familiarity to provide reassurance in the wine they decide to buy, and they drink wine mostly at home because they're intimidated in the on-premise.
"They want to know more but they're just entering the market. For them wine is upbeat, festive, fun and social. They're happy to learn more but it's not a priority for them. In terms of searching for information they typically use their friends they rarely use the internet as a source of information about wine mainly because they're overwhelmed and they don't really know where to start."
The North American research is, according to Halstead, a good example of how the wine market's accepted wisdom can sometimes be challenged: younger drinkers are not necessarily the key demographic. "We know millennials are the future, but in markets like the US the older consumers are actually the leaders."
Domestic duties
Both Canada and the US are wine producers in their own right, which has an impact on the choices made by wine drinkers in both countries.
In the USA, 75% of regular wine drinkers report recently consuming Californian wine. "It's not hugely surprising but what is surprising is, after Italy, the next choice is 'other states from the US', and that's coming in numbers similar to France and Australia."
Tourism plays a part in this, said Donoho, as does the post-9/11 encouragement to "buy American".
"We have restaurants cropping up all over the place with wine lists only from New York State and only from Oregon. But this is not to say that Americans are not willing to tolerate imports."
Erika Neudorf said the picture was not quite as simple in Canada. "Canadians do of course drink wine from their native Canada within their wine drinking repertoire. In fact, they are more likely to have Canadian wine than wine from any other country. This is not to say they drink more Canadian wine, just that it will be in their wine mix. However there are some major provincial differences," she told the seminar. In British Columbia, 91% of wine drinkers report recently drinking Canadian wine.
"In Ontario 85% of regular wine drinkers have consumed Canadian wine in the last 6 months, with Australian wine taking second place from France in terms of which wine producing countries are in their portfolio" she said. "In Quebec the numbers completely change. Quebec acts as a different country from the rest of Canada and Canadian wine isn't even in the top three in terms of which countries' wine they drink."