Parra Wine Co. 2017 Tempranillo: Sacrifice Through the Generations Shown in Willamette Valley Tempranillo
Hot Brands 2020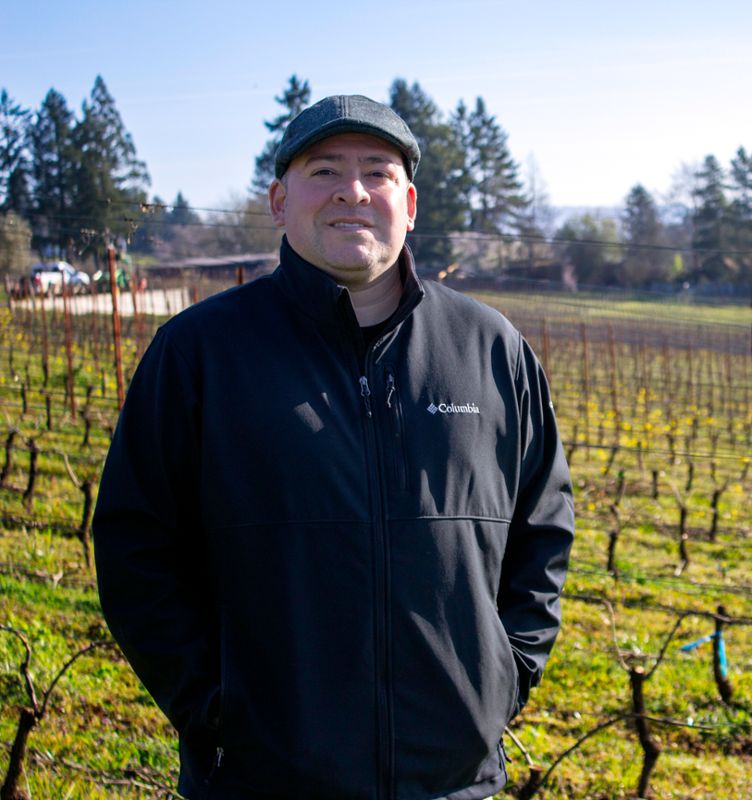 Sam Parra's wine journey spans generations. His grandparents and their family moved to St. Helena, Calif. as part of the Bracero Program, a series of laws enacted to bring farmworkers to the United States after the Mexican Farm Labor Agreement was signed. His uncles then spent time in the vineyards as well and, while none of his cousins were interested in working with the land, Sam was.
Wine was a common addition to the family dinner table, his uncles his first educators. They encouraged him to enjoy wine responsibly, by giving him sips of Sauvignon Blanc as a pairing for a ceviche, for example. Sam officially joined the wine industry when he was just shy of 21, helping Gary and Nancy Andrus of Pine Ridge Vineyards set up tables and glasses for a wine auction.
It was with the Andrus that Sam had his first taste of high-end wine—from Domaine de la Romanée-Conti to Château Pétrus and Bordeaux First Growths—and the chance to travel to Archery Summit up in McMinnville, Ore. to help host big events for the winery.
"I first got to visit out here in 2000. That's how long I've been in tune with the Willamette Valley," he said. "My wife had previous travels with me when we were dating. Then my in-laws made the first move out of the family. My in-laws came to retire out here."
After some time spent working with a distributor, Sam and his wife ended up making the move to the Beaver State as well. "Sometimes in life you have to make big sacrifices in order to accomplish what you really want in life," he said. "When I'm talking about sacrifices, it's being away from loved ones. Being away from the area where people know you."
For him, it was worth it in the end, because he knew from his distribution days that it was possible to run a wine brand and be successful doing so. Moving to Oregon freed up some capital and gave him the opportunity to make the numbers pencil out.
Drawing on his experiences at wineries, his connections in Oregon and the advice of a consulting winemaker, he produced his very first wine, a Tempranillo from the Van Duzer Corridor, in 2019, under the Parra Wine Co. label. With this label, he's hoping to highlight some of the incredible single vineyard sites around the area.
If you were expecting a big, bold Tempranillo, you'd be wrong—it's much more elegant, light, layered and complex. So much so that Parra had to warn potential clients that it would be more like a Gamay or even a light Pinot Noir.
"It was more of a matter of knowing your clients and being honest," he said. "Where I had to tell them, 'If you love these varietals, yes. Buy my Tempranillo. If you don't, wait for my big red.'"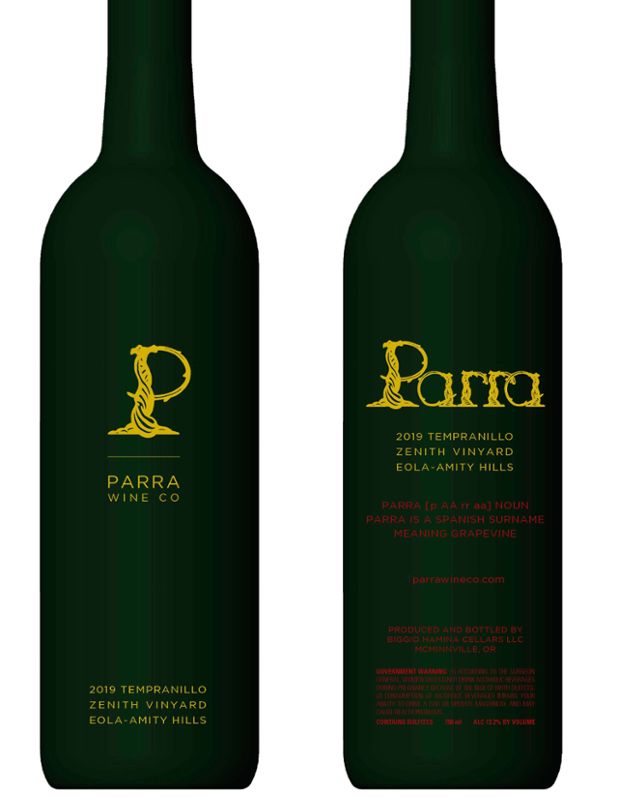 None of that stopped the praise for his wine and he earned a feature in Forbes, garnering him and Parra Wine Co. some acclaim. Despite the challenges of selling wine in 2020, Parra did well for himself, using his natural sales instincts honed over years working in the industry. He has several events planned for 2021, and he's using his inaugural success to build an even stronger foundation, one bolstered by a dedicated small business community in Oregon.
The boutique label is sold by allocation only, much like some of the high-end brands in California he worked for over the years. Those looking to purchase need only pick up the phone.
Parra loves this personal touch, and so do his loyal fans. "I think that shows more of the human in somebody, where you truly want to just sit there, and listen to what they have to say," he said. "Then of course, you go back to your business, and conduct your business afterwards."
He does all this while maintaining a day job for another winery as well as working for non-profits, like AHIVOY, a non-profit whose mission is to empower vineyard stewards through education. When he first moved to the Willamette Valley in 2016, he volunteered with ¡Salud! the Oregon Pinot Noir Auction, an organization that raises money for healthcare services and outreach to Oregon vineyard workers. It was his job to line up donations from California, and it was easy for him to help give back.
"What ¡Salud! does is really personal to me and reminds me of the really hard work and the sacrifices that my grandmother and my grand- father had. We have a better living thanks to them, plain and simple," he said. "Then in 2017, and 2018, I volunteered for the Northwest Community Service in McMinnville. They do fundraising to sponsor, not just vineyard workers, but individuals that are going through U.S. citizenship."
So, what's next for the entrepreneur? Well, after only three years in business, he has already started a second label that focuses on AVA wines rather than single site and features the Parra family crest. He has an Albariño coming out under the Parra Wine Co. brand—though he jokes that he won't have much left if he keeps tasting it—and it will join his Tempranillo and Viognier in the portfolio. And, of course, Sam will continue working to build his community, helping his neighbors, and crafting delicious wine.
by Erin Kirschenmann
Erin Kirschenmann is the managing editor for Wine Business Monthly and has been with the company since 2012. In addition to production responsibilities for the monthly trade magazine, she writes about business, technology, sales and marketing, and also oversees content and programming for WBM's symposiums. She speaks on industry trends at numerous conferences, including the Unified Wine & Grape Symposium and the World Bulk Wine Exhibition, and guest lectures on wine, media and public relations. Erin has served as a judge in the international Concours Mondial de Bruxelles wine competition since 2016 and at several regional competitions. She earned her Bachelor of Arts in communications with a journalism emphasis from Sonoma State University. Reach her at erin@winebusiness.com or @erinakirsch.