Eden Rift Vineyards 2018 Terraces Chardonnay: Honoring a Special Location with a Racy Chardonnay
Hot Brands 2020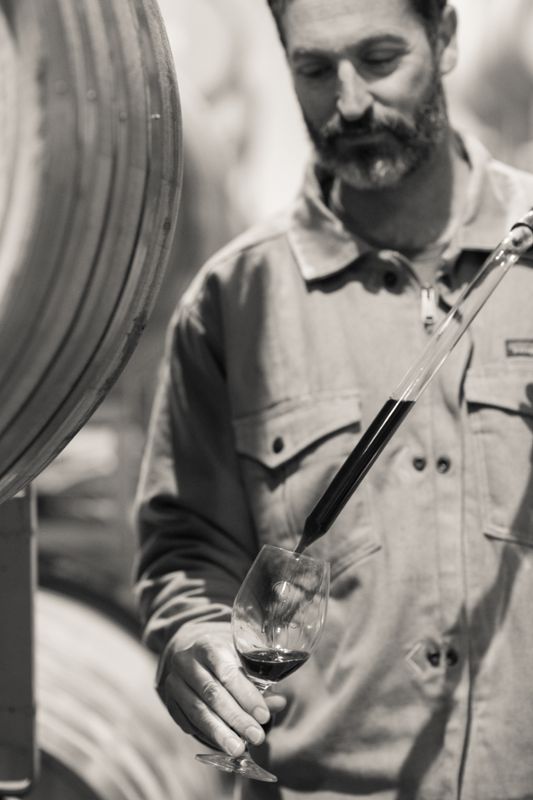 Tucked away in the foothills of the Gavilan Mountain range in San Benito County lies Eden Rift Vineyards, a 120-acre vineyard property that dates to the Gold Rush. Over the years, the land has changed hands seven times, and each owner left his own mark. Still, some Pinot Noir vines planted in the 1860s remained. Its current stewards, proprietor Christian Pillsbury, winemaker Cory Waller and vineyard manager Sandy Matthews, are intent on honoring that history while restoring the property to its full glory.
In many ways, they are still learning what the land can offer. Pillsbury purchased Eden Rift in 2016 and it's been a non-stop crusade to ensure that the vineyard is performing at its best—the team has already replanted 42 acres and planted at least a couple dozen more. Pillsbury wanted to do more than just replant to more Pinot Noir, though, and worked to bring in California heritage clones—a nod to the vineyard's century-spanning legacy.
Pinot Noir is, of course, an important grape on the property, but there are significant plantings of Chardonnay and Old-vine Zinfandel as well.
Terraced vineyards, created and bequeathed by a former owner, hold some of the vineyards most expressive wines, and it is from these 14.3 acres that the Terraces line originate.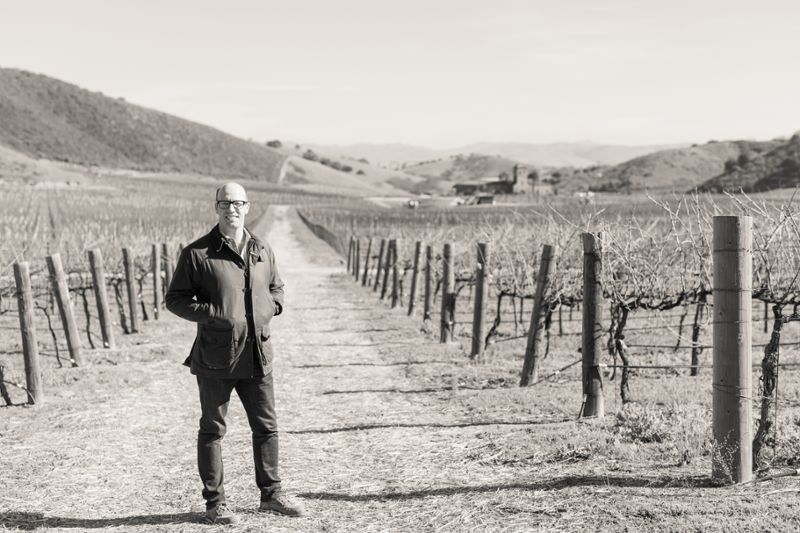 With so much land and so many features inherited from owners past, it's been a steep learning curve for the duo. But that passion and drive to restore the property continues into the cellar as well.
"I love this property and it's beautiful," said Waller. "My job is just to not screw it up. That's it."
Though Eden Rift lies just a few miles from Calera Wine Company, the wines are worlds apart. For Waller, that meant he couldn't draw on other's winemaking experiences as easily. He's had to pick up and adjust techniques for Chardonnay production with each successive vintage.
"What I figured out from previous vintages is the ML is really fickle, and I feel like we were stirring a little bit aggressively in '16," he said. "So, I went from every two weeks and then in '17, I went to once a month and then in '18, I think I stirred maybe twice total for the wines."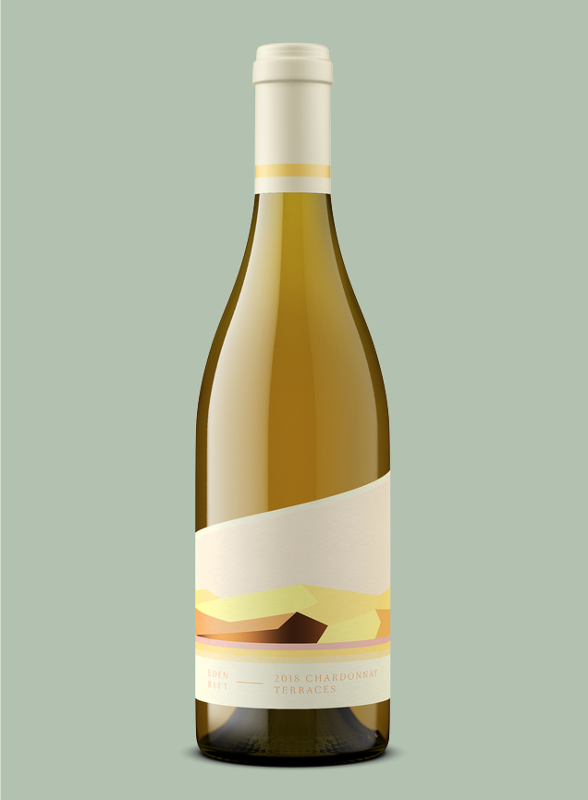 Waller prefers a hands-off approach to his winemaking, instead letting the grapes move at their own pace. It's been a game of patience, and one that sometimes lasts into the spring. The Terraces Chardonnay, he says, is known to be fickle when it comes time for malolactic fermentation. In this instance, malolactic finished before primary fermentation.
What resulted is the 2018 Terraces Chardonnay, a wine with ripping acidity and tropical fruit, with just the tiniest bit of oak. His barrel regimen, again, was honed through trial and error.
"Even 20 percent oak is pushing it sometimes in these blocks, which was a big shock to me the first year. I did 20 percent new oak and I thought that was conservative," he said, adding "I'm like, 'Oh, I taste oak.' It's integrated now, but that first impression was, 'Wow, I've never seen a wine take on the oak like these ones do.'"
Waller likes to push the acidity on Eden Rift's wines, knowing that the grapes can handle it. He's never once worried about the style of the Eden Rift Chardonnays; Working with Josh Jensen at Calera taught him that trends may come and go, but it's the winemaker's job to make the wines the vineyard wants to make. It's earned Eden Rift a dependable and steady wine club following.
"We have a lot of people, when they were allowed to, just coming out and having a bottle of wine and sitting on our patio," he said. "I'd see a lot of people come in week after week and it's the same people and we have really loyal fan base and it's really cool."
The 2018 Terraces Chardonnay is only the third vintage from the current Eden Rift team, and it appears there is no stopping them. Currently, they make about 6,000 cases in total at the 55,000-case production facility. There's plenty of room to grow, and both Pillsbury and Waller are determined to be purposeful about how they do that.
While about half of their production is sold direct-to-consumer, Eden Rift has made its way across the globe too, and is available in parts of Europe and Asia.
by Erin Kirschenmann
Erin Kirschenmann is the managing editor for Wine Business Monthly and has been with the company since 2012. In addition to production responsibilities for the monthly trade magazine, she writes about business, technology, sales and marketing, and also oversees content and programming for WBM's symposiums. She speaks on industry trends at numerous conferences, including the Unified Wine & Grape Symposium and the World Bulk Wine Exhibition, and guest lectures on wine, media and public relations. Erin has served as a judge in the international Concours Mondial de Bruxelles wine competition since 2016 and at several regional competitions. She earned her Bachelor of Arts in communications with a journalism emphasis from Sonoma State University. Reach her at erin@winebusiness.com or @erinakirsch.