Devium Wine 2020 Lewis Peak Petillant Naturel: Winemaker Lets the Vineyard Shine in His Minimalistic Project
Hot Brands 2020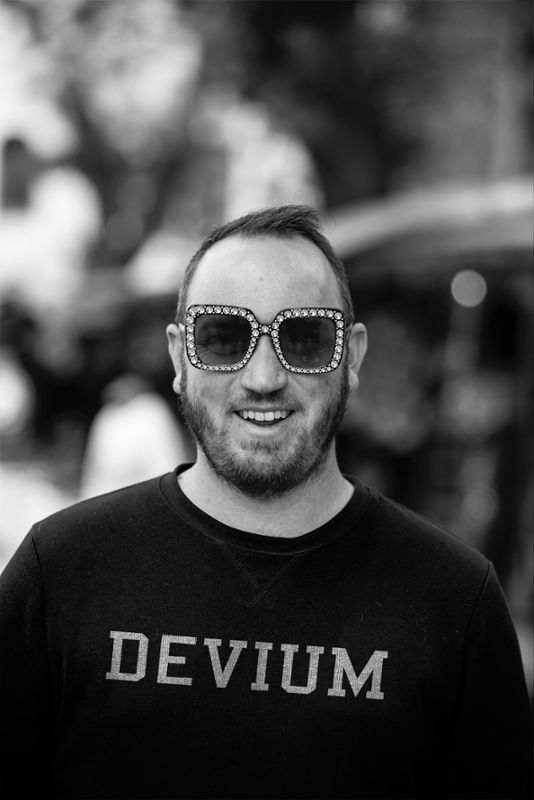 "Why can't we make some lower alcohol red wine in Washington?"
That was the question that Keith Johnson, production winemaker at Sleight of Hand Cellars and founder/winemaker of his own Devium Wine project, asked himself when it came time to start his own label.
Johnson found his start in winemaking after working in restaurants and with a distributor. He wanted to get closer to the source of the products he sold though, so he enrolled in the enology and viticulture program at Walla Walla Community College while working full-time at another winery. Upon graduating, he joined Sleight of Hand; but in the back of his mind, he always knew that he would have his own project one day.
That idea was accelerated by the two partners at Sleight of Hand, Jerry Solomon and Trey Busch, who approached Johnson with a proposal to ensure he never left the winery: they'd give him some ownership in the company, as well as back him in starting a side project.
"I just started thinking about what I really would want from my project and Devium is what came out of it," said Johnson.
So why couldn't he be the one to produce low alcohol wines in Walla Walla? His rebellious side said that, despite the region's climate, it could be done. As he grew older, however, the Devium brand developed too, and it became more of a philosophical project than anything else.
At first, it was all about making wines he would want to drink, that others would love as well. But as time moved on he found the romantic, and more transparent, side of winemaking suited him.
"For so much of the world, wine is just part of life and we've taken it in some ways to this level that has lost that sense of fun, has lost that everyday appeal—not to say I'm making wine that you should drink every day or that you should even drink every day," he said. "But we can peel back some of those layers and find the core of what it is that makes wine."
So, what was the core? Johnson found that by removing all the processes, the equipment, and the hands-on, day-to-day stuff he could, he would find a wine that expressed itself on its own and would still put smiles on the faces of those who enjoyed wine. He terms it minimalistic winemaking.
"This is not for everybody. This is the pure form for me. And this is what I want to do and what I want to express," he said. "I'm finding that the wines that I'm making by paring back my winemaking…I love the energy of them, and they all seem to have something to say."
All his wines are made without much equipment. Grapes are hand-picked and whole-clusters are foot-stomped. No yeast, SO2, nutrients or enzymes are added. And the more he spent time doing this, the more he found that he cared far more about the vineyard than anything. Johnson wanted to know how it was farmed and who was farming it. It would be the vineyard, not the varieties or the style of wine that could be produced, that drove his sourcing decisions.
"If you come to me with a vineyard that's just spectacular, I really don't care what it's planted to. As long as I feel like the vineyard has something to say, and has a point of view, and is doing something that other vineyards aren't necessarily doing, I'm interested, and I'm curious, and I'm excited about it," he said.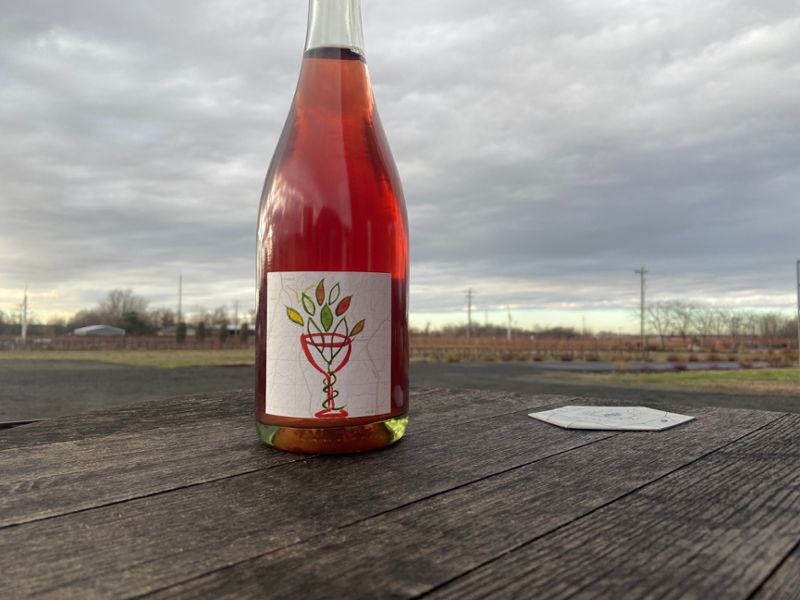 That's how he ended up making his 2019 Lewis Peak Vineyard Pétillant Naturel. Johnson immediately fell in love with the site, situated above the Walla Walla Valley in the Blue Mountains, at about 3,000 feet. It's a fairly new vineyard, and he was able to work with the growers early on, ensuring it was farmed with organic practices. The site is planted to Malbec and Riesling and he had the idea to make a high-elevation, dense, dark Malbec. The grapes just didn't ripen enough.
They had to be picked though, and he thought that a sparkling wine might be a good fit. He brought the grapes in, crushed them, let them sit for a few days and pressed off into old barrels for fermentation. He wasn't sure how it would turn out. "Lo and behold, it was actually delicious, so we bottled it. We had had this lovely kind of light red sparkling wine," Johnson said.
Production of Pétillant Naturel was not what he had in mind when he started the project. But he wanted to put wine he could be proud of into the bottle and make it one people could enjoy. Well, "The Pét-Nat just seemed to fit that realm. And this is from me," he said. "I had always sworn I would never make a Pét-Nat. They're too trendy. I'm not going to do it. It's just not me."
His wife, Sally, even told him not to bring any of the wine home. "Then once she tried it she changed her mind and said, 'Well, now you have to make it every year.' And I know better than to argue," he said.
Thankfully, the site lends itself to making sparkling wines, and he knows better than to try to make it do anything else.
This is how Johnson plans to continue making wine for the Devium brand, bringing in special sites and being mindful of what they produce. This philosophy extends outside the winery as well, as he works to bring more minimalism, compassion and transparency to his everyday life as well.
by Erin Kirschenmann
Erin Kirschenmann is the managing editor for Wine Business Monthly and has been with the company since 2012. In addition to production responsibilities for the monthly trade magazine, she writes about business, technology, sales and marketing, and also oversees content and programming for WBM's symposiums. She speaks on industry trends at numerous conferences, including the Unified Wine & Grape Symposium and the World Bulk Wine Exhibition, and guest lectures on wine, media and public relations. Erin has served as a judge in the international Concours Mondial de Bruxelles wine competition since 2016 and at several regional competitions. She earned her Bachelor of Arts in communications with a journalism emphasis from Sonoma State University. Reach her at erin@winebusiness.com or @erinakirsch.