Bodega Pierce 2018 Chardonnay: Family Winery Finds Success and Happiness in Arizona Wine
Hot Brands 2020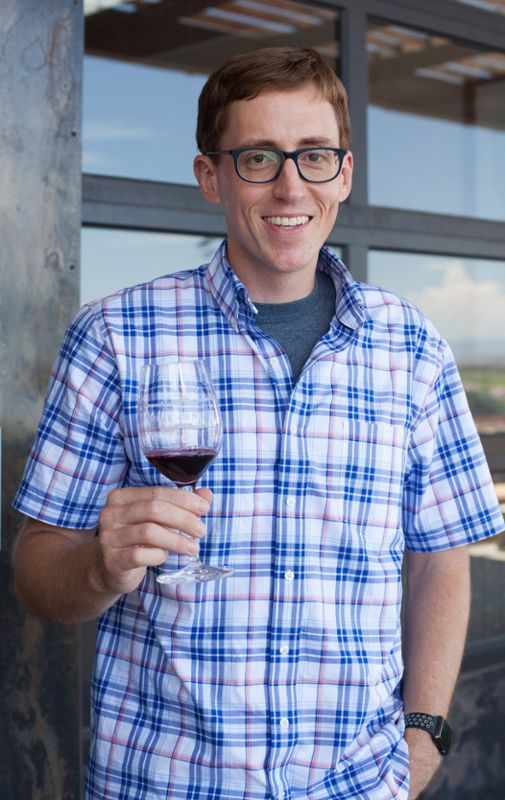 Ask the Pierce family of Willcox, AZ what wine means to them, and you'll hear that wine shouldn't be too serious. Even on the days you have to harvest and truck the grapes across the state at midnight just to skip the Phoenix traffic, wine is something to be enjoyed.
The adage, "Find something you love, and you'll never work a day in your life," rings true for the founders of Bodega Pierce, a family who pursued a hobby and turned it into a thriving business. Founded in 2010, Bodega Pierce now boasts two brands (Bodega Pierce and Saeculum), a winery and tasting room space and an enthusiastic wine club.
It all started when Michael Pierce and his father, Dan, pursued a hobby, and studied winemaking together at UC Davis and then Washington State. Michael was eager to leave his graphic design job and, as soon as he learned that he could harvest surf, traveled to New Zealand, Oregon and Tasmania to learn more.
He soon wanted to find a full-time winemaking job and ended up at Arizona Strongholds, bringing him back the state he grew up in. Over four years, he worked his way up to head winemaker before leaving to become the viticulture and enology director of the Southwest Wine Center at Yavapai College.
Somewhere in the middle of all this, Dan found a vineyard for sale in Willcox, and the family decided to go for it and founded Bodega Pierce.
"This is something I've talked to my dad about before. I think he always wanted to have the vineyard and winery and the whole thing. To me, I was just following a passion and one thing led to another and it snowballed into that," he added. Over the last 10 years, the production duties naturally split to highlight their talents and interests: his father and mother work in the vineyards, and Michael in the cellar.
Michael still holds his position at the Southwest Wine Center and is responsible for guiding and teaching its students the intricacies of winemaking and running a business in the state. While it wasn't an easy decision to leave Arizona Strongholds he was thankful for the opportunity.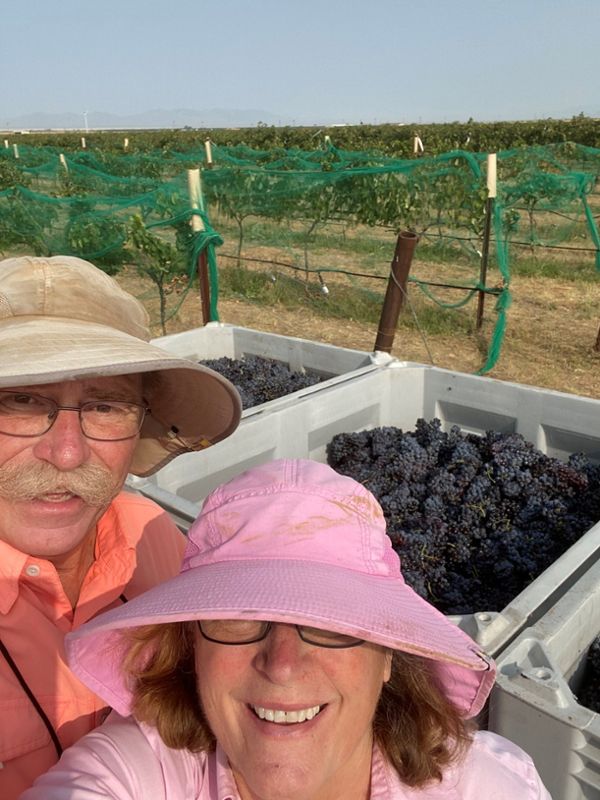 "Looking back at it now, it's the best decision I've ever made professionally because I've learned so much through the teaching aspect of it," he said. "It's not until you can verbalize things or write things down that you really learn what you think you know."
Michael is a staunch advocate of providing opportunities to troubleshoot and problem-solve independently—skills his students will need when starting their own Arizona wine businesses. Most of his students are pursuing second or third careers, and they haven't had the chance to see different equipment, styles and approaches in the way Michael had while harvest surfing. He hopes that they'll use the opportunity to gain the knowledge and confidence in their abilities from lessons and use of the 2,000 case production facility.
It's especially important because even though Willcox does have a great climate for grape-growing, it's not without its challenges, including spring frosts and monsoon rains during the peak of summer ripening. But the perception that the state is too hot and too dry to produce high-quality wines is unfounded, Michael said.
"It is in an essence too cold and too wet, which always surprises people. But then in the middle, during that growing season, we've got nice, dry, bright sunshine, which grapes thrive in," he said. "There's just absolutely no reason why Arizona can't and will be world-class wine. I think it probably scares spots of California."
That truth is evidenced in Bodega Pierce's Chardonnay, one that he says is entirely respective of the area and not to be compared.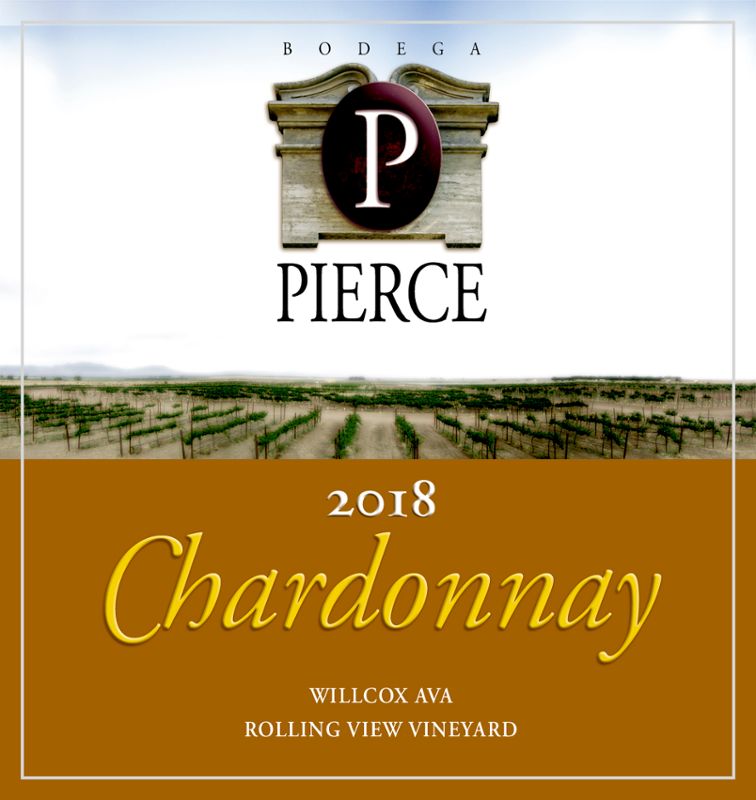 "One of the better analogies I've heard is that when you're trying to go after some winemaking style— let's say it's a White Burgundy—don't try and be them, try and be the cover song," he said. "If you're playing a cover song of the hit, you don't want to just try and emulate the hit. You want to create your own version of it. In some cases, those cover songs are even better."
While it is often likened to an Old World-style Chardonnay, or even compared directly with the California Chardonnays of the last few decades, that's not what it is. This Chardonnay is acid-driven and highlights the natural fruit aromas that Arizona grapes can produce.
It's easy to tell just how much the family loves what they do. Whether talking about which grapes grow best in the area (Michael said the Malvasia Blanca and Graciano are particularly well-suited) or about how wineries are working together to build the reputation of the region, this is something that Michael and his family are proud to be part of.
"I do think we've come a long way and it wasn't overnight. It was 10 years now since we went to school, since we first started making wine," he said. "You have to enjoy the journey because it's been a journey of ups and downs. We've had the frost. We've had the bugs. We've had the boom years."
But most importantly, it's all about finding and sharing happiness— with students, with their wine club members and visitors, and within the family.
"I want to have a sustainable life, sustainable in terms of lifestyle, in terms of happiness, in terms of getting to do what we want to do, in terms of my parents getting what they want out of their retirement," he said. "Those are the important things."
by Erin Kirschenmann
Erin Kirschenmann is the managing editor for Wine Business Monthly and has been with the company since 2012. In addition to production responsibilities for the monthly trade magazine, she writes about business, technology, sales and marketing, and also oversees content and programming for WBM's symposiums. She speaks on industry trends at numerous conferences, including the Unified Wine & Grape Symposium and the World Bulk Wine Exhibition, and guest lectures on wine, media and public relations. Erin has served as a judge in the international Concours Mondial de Bruxelles wine competition since 2016 and at several regional competitions. She earned her Bachelor of Arts in communications with a journalism emphasis from Sonoma State University. Reach her at erin@winebusiness.com or @erinakirsch.