First Annual Wine Business Monthly Northwest Event Dazzles
Woodinville, Wash. - On July 16, some of the Pacific Northwest's most prominent winery, vineyard and industry influencers attended the first annual Wine Business Monthly (WBM) and Wines Vines Analytics (WVA) event at Chateau Ste. Michelle in Woodinville Wine Country.
The event kicked off with a series of panel discussions showcasing industry trends, challenges, and innovations, moving on to a global tasting of Chateau Ste. Michelle wines, and concluding with an alfresco dinner punctuated by an impromptu display of local hang-gliders out enjoying a flawless evening sky.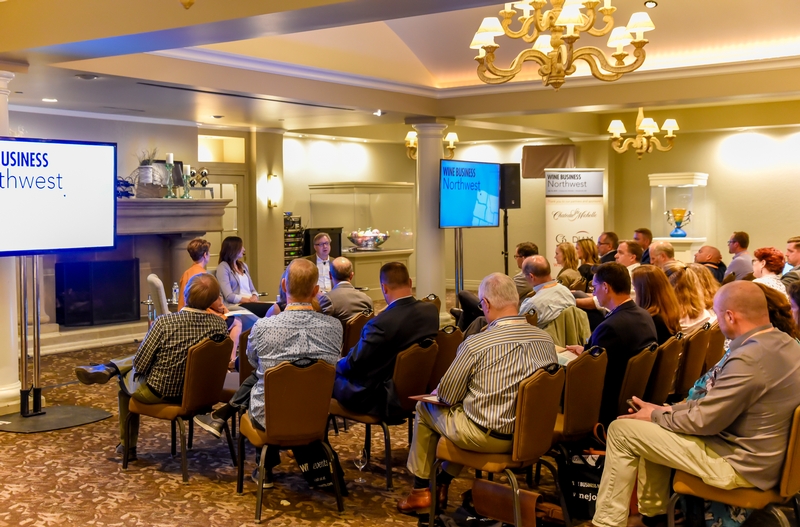 Photo: Richard Duval
The first seminar, chaired by Kari Leitch, SVP, communications and corporate affairs for Ste. Michelle Wine Estates, featured Wine Business Monthly editors Cyril Penn and Erin Kirschenmann. The two touched on timely topics such as hybrids, labor challenges, smoke taint, ecommerce, and diversity. Penn, who chaired the Energy Issues session of the recent Climate Change Leadership Porto Summit, shared insights from the talks regarding research and future developments on climate change. Kirschenmann, a prolific international wine judge, answered questions about upcoming trends, such as the current popularity of sauvignon blanc, and growing interest in chenin blanc.
A second panel followed with Andrew Adams, editor of Wines Vines Analytics' newest venture, Wine Analytics Report, and Jon Moramarco, managing editor of bw166. The panelists provided a plethora of statistics on the state of the current and future wine industry, illustrating with aplomb WVA's new data distillation capabilities.
Concluding the seminar, attendees tippled through a legendary line-up of Ste. Michelle Wine Estates wines, led by Linda Chauncey, powerhouse director of education for Ste. Michelle Wine Estates (SMWE). The tasting comprised nine wines from what SMWE refers to as their "string of pearls," or portfolio of estates worldwide. Each wine tasted referenced a 'first' in the wine industry, including Marchese Antinori Tignanello 2016 (considered the first Super Tuscan), Stag's Leap Wine Cellars S.L.V. Cabernet Sauvignon 2016 (first California red wine to beat a red Bordeaux in the Judgement of Paris), and Col Solare Cabernet Sauvignon 2016 (first collaboration between a Washington winery (SMWE) and Marchese Antinori.)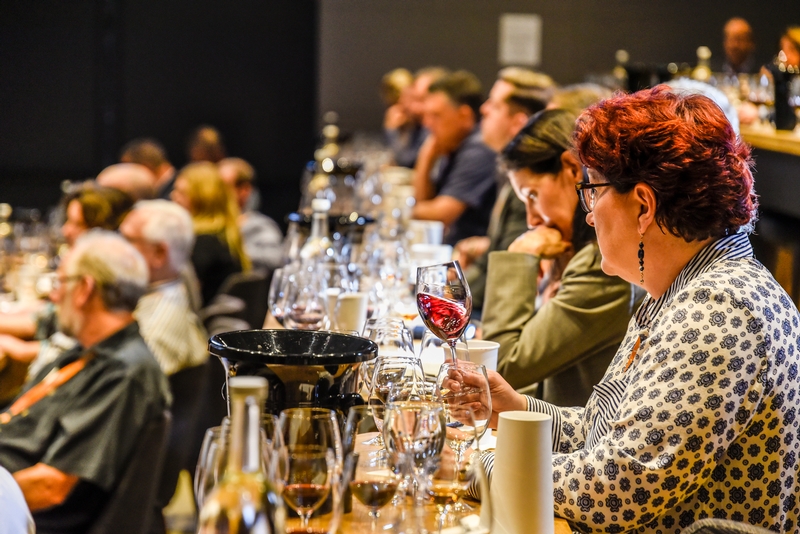 Photo: Richard Duval
The inaugural event ended with an alfresco, sit-down dinner on the gracious grounds of Chateau Ste. Michelle. All-stars like Jim Mortensen, CEO of Ste. Michelle Wine Estates, Marty Chubb, award-winning winemaker of L'Ecole 41, and Jamie Peha, Executive Director of Auction of Washington Wines Private Barrel Auction, nibbled, noshed, and networked throughout the sumptuous, sustainably-sourced dinner paired with luscious Chateau Ste. Michelle wines.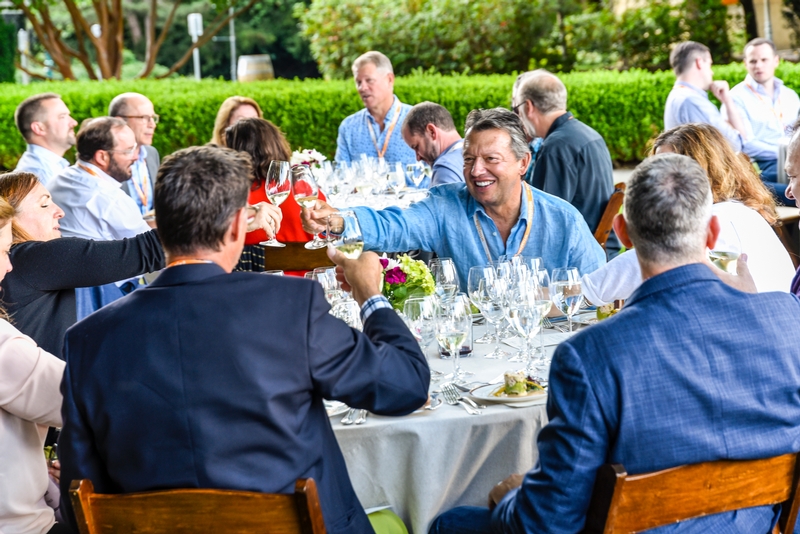 Photo: Richard Duval