With Sale of 7 Deadly to The Wine Group, Michael David Winery Shifts Focus to Other Brands
"We think it's a great thing for Lodi"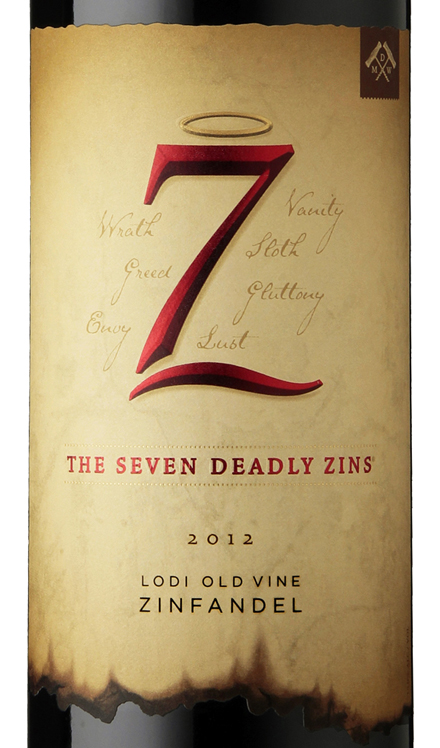 With the announcement that The Wine Group has purchased the 7 Deadly Lodi Zinfandel brand, Michael David Winery is turning its attention to Freakshow, Earthquake, Petit-Petit, and other brands.

"We think it's a great thing that The Wine Group will be more involved in Lodi," Fifth Generation winegrower David Phillips told Wine Business Monthly. "It's great for Lodi, for the growers, for everybody."

"We finally had a good company make an offer and we decided it's time to do it," Phillips said. "The Wine Group is a five-star company."

First released in 2002, 7 Deadly's lead SKU, 7 Deadly Zins started with an initial release of 700 cases of the 2000 vintage. 7 Deadly Zins was named one of Wine Business Monthly's Hottest Small Brands in 2004, grew to more than 250,000 cases annually in its first 10 years, and now annually sells some 300,000 cases (see How Michael David Winery Turbocharged Its Brands).

"It appealed to all demographics, young people and old people," Phillips said. "It was just one of those brands that took off and we got lucky with it."

"We are always looking for strong brands built on quality that have potential to grow, and we are thrilled to bring 7 Deadly into The Wine Group's portfolio," Brian Vos, CEO of The Wine Group said in a press release. "We look forward to continuing to work with 7 Deadly's growers in the Lodi AVA, which we believe grows the best Zinfandel in California and the world."
"As we look to expand our premium wine business, the Lodi region and 7 Deadly were a perfect fit. Wine Group Chief Marketing Officer Jeff Dubiel said via email. "From a price value standpoint, Lodi has been growing fantastic grapes and producing terrific wines. Couple that with the fact that 7 Deadly Zinfandel is #1 in its category, the brand was everything we were looking to add to our portfolio."
"We're very happy with the current quality of 7 Deadly wines, and we've worked hard to maintain the grower relationships in Lodi that are currently in place," Dubiel said.

Michael David Winery produces roughly 700,000 cases per year and with the sale that will be closer to 400,000 cases, but Phillips expects that number to grow.

Last year Michael David purchased a winery in Geyserville from Silver Oak Cellars. The sale provided Michael David its first property in the North Coast region permitted for 70,000 cases annually, and a 12-acre vineyard of cabernet sauvignon grapes. The winery crushes north coast grapes there, mostly for blending into Lodi wines, and plans to create a brand for the winery and release some Sonoma County wines in 2020. Michael David, meanwhile, is consolidating production at its Lodi winery, expanding it to two million gallons of capacity.

Located on the west side of Lodi, California, Michael David Winery is run by two brothers (Michael and David Phillips) from a family that has farmed in Lodi for five generations. The winery operation was started in 1984 in an old hay barn and was named Phillips Vineyards. That changed in 1999 after legal disputes over the name with R.H. Phillips Winery and Phillips Distributing of Minnesota. The winery then became Michael David Winery. The brothers were soon brainstorming for marketing names, and one of the names they came up with was 7 Deadly Zins, for their blend of old vine Zinfandel grapes that was being supplied to the winery by seven different Lodi growers.

Other brands include Michael David, Earthquake, Incognito (for Kroger), 6th Sense, Lust, Rapture, Gluttony, and Incognito (for Kroger).
The Wine Group also works with McManis Family Vineyards , which sources a number of wines from its vineyards in Lodi.

International Wine Associates served as the exclusive M&A advisor to and represented Michael David Winery in the transaction, which also includes a second SKU, 7 Deadly Red, a proprietary red blend.
"It was just the right time for our family to do this," Phillips said of the 7 Deadly sale.