Regulators May Require California Wineries to Install Ethanol Emission Controls on Indoor, Closed-Top Tanks
Smaller and medium-size wineries may be required to install new ethanol emission controls on indoor, closed-top tanks 30,000 gallons or less, according to a settlement reached this summer between air district officials in Santa Barbara County and Wine Institute.

The settlement signed in June stems from an appeal Wine Institute filed in October 2017 over a Santa Barbara County Air Pollution Control District's decision to issue a permit to Santa Maria custom-crush facility that wanted to crush and ferment more grapes, according to district filings.

At issue was the district's determination included in the permit that the ethanol control emission systems installed at Central Coast Wine Services were effective and met the "achieved in practice" requirement. Therefore the winery had "best available control technology" – or "BACT" in place to meet local air pollution rules under state and federal laws, according to the petition.

Wine Institute argued the emissions control systems at the facility were not "'achieved in practice'" and therefore were "not BACT," according to the appeal filed with the air district. The effectiveness of the two emission control systems by NohBell and EcoPAS was not supported "by law of fact." There was no track record, Wine Institute argued in its petition. Therefore the "achieved in practice" determination should not have been reached, according to the appeal.

The determination affecting closed, indoor tanks of up to 30,000 gallons is now posted on the California Air Resource Board's clearinghouse. This means other air districts may use it as a basis to require other wineries of a similar type to install ethanol emission controls, explained Wine Institute general counsel Tracy Genesen.

Wine Institute settled the case in part out of concern for the operational needs of a Wine Institute member, Genesen said Friday. Also, the settlement limited the determination to wineries with tanks of up to 30,000 gallons – the biggest size tank in the Santa Barbara County Air Pollution Control District, according to the district. The district's original "achieved in practice" pronouncement could have affected wineries of every size in California, Genesen said.

The issue is not over. "We are not satisfied at all," Genesen said, referring to the settlement. The automatic ethanol emission control requirement is a "solution in search of a problem," she said. The trade association wants to explore "other avenues" with legislators and regulators, Genesen added.

The wine industry's ethanol emissions cause minimal pollution compared to other sources such as moving vehicles, according to the Wine Institute. Ethanol emissions, said Adam Kotin, Wine Institute's manager of regulatory affairs, "is a very small problem."

Wine Institute cares about wine safety, quality and excess costs, Genesen said. Genesen has "nothing against" vendors who sell ethanol emission controls, she said, but would like to see an independent panel of experts to look at the issue.

"We want to push the pause button until adequate and balanced research can be done in this area of fermentation and emission controls," Genesen said.

The winery was not a party to the appeal. Santa Barbara County Air Pollution District officials argued against the appeal by Wine Institute, saying the emission controls in place at the winery were proven to be effective and were "BACT" and accepted by the U.S. Environmental Protection Agency, according to the district's answer to the appeal filed before the Hearing Board of the Air Pollution Control District in Santa Barbara.

"The successful application of these technologies as BACT to the Central Coast winery is proven by actual data of their use at Central Coast over the last 3 plus years," according to the District filing. "The technologies the District approved as BACT were the two already in use by Central Coast, the NoMoVo and EcoPas," according to the document.

The winery voluntarily installed NoMoVo and EcoPas systems to remain under the emission threshold set by the air district, according to the district.

"The Central Coast daily use records showed both systems to be proven technologies, reliable and relatively simple. Both are 'passive systems,' utilizing technologies that have been around for years" the district air officials said.

The California Air Resources Board sided with Santa Barbara County's air officials in a March letter to the air district, according to a district filling.

The custom-crush facility installed in 2013 a single NoMoVo control system by NohBell to capture and ethanol emissions from fermentation tanks and limit the company's daily ethanol emissions to remain under the 55 pounds-per-day limit, according to the Santa Barbara County Air Pollution Control District. Two years later, the company installed and second NoMoVo unit and an EcoPas unit.

Marshall Miller, vice president of operations for The Thornhill Companies, which includes Central Coast Wine Services said the Santa Barbara Air Pollution Control District in 2009 asked to review the facility's ethanol emissions. After review, the company was directed to reduce its carbon footprint, Miller said.

The company was then limited under its permits to emit no more than 54.99 pounds per day of ethanol. "This hurt the economics of the facility," according to Marshall.

The company researched and engineered a solution to capture ethanol emissions, Marshall said. This led to the company to contract with vendors to lease ethanol-capture equipment which allowed Central Coast Wine Services to crush and ferment more tons at the facility, according to the company.

Central Coast Wine Services added 40 new tanks in 2016 but the air district required a new permit because the new tanks could emit more than 25 pounds per day of ethanol and trigger a BACT requirements, according to Miller. That entailed source testing. But in 2017, the air district said that under a new US EPA ruling, source testing would not be required. The district then declared the equipment at the winery BACT achieved in practice. The new permit was issued in 2017.
EcoPAS – Passive Alcohol System – also captures volatile aroma compounds which can then be reused, according to Wine Business Monthly.
Santa Barbara Air Pollution Control District officials said "the settlement limited the 'class and category' to tanks 30,000 gallons or less, but there is no technical reason why the emission-control systems would not work on larger tanks."
"The first air district that receives a permit application for a project involving larger tanks will need to do a 'technology transfer' analysis to determine whether this BACT determination would apply," according to the air district.

Patrick Thompson, EcoPAS Director of Byproduct Marketing, said in a written statement, "We are pleased that Santa Barbara has recognized the fact that winery controls are now achieved in practice."

"It is puzzling that factions within the Wine Institute oppose controls, since they appear to offer both improved winery sustainability and new revenues from the aromatic wine spirits captured," Thompson said, referring to Wine Institute's opposition.

"These sorts of systems become more feasible and cost effective as they scale up. In fact, earlier studies at the state level assumed that controls only made sense for tanks greater than 30,000 gallons. In any event, we've already demonstrated that everything works well at 100,000 gallons, 300,000 gallons, or more."

"There are a variety of reviews pending that will be impacted by this BACT determination," Thompson continued in his written statement. "These include new permit applications in 'severe non-attainment' air districts like the San Joaquin Valley, rule amendment processes committed under regional ozone plans, and retrofit requirements under new environmental justice programs. It's likely that BACT will be extended to all tank sizes, which should be a positive for both wineries and air quality."

"In the meantime, we continue to improve the technology," concluded Thompson in his written statement. "Most of our bandwidth is consumed with helping smaller wineries interested in retaining valuable aromatics in the form of captured condensate. We're focused on the value creation side of the equation, not the clean air compliance side."

The Santa Barbara Air Pollution Control District is one of 35 local air districts in California.
The article has been corrected.
Further Reading: EcoPAS Technology Captures Fermentation Volatile Aromas to Enhance Wine Quality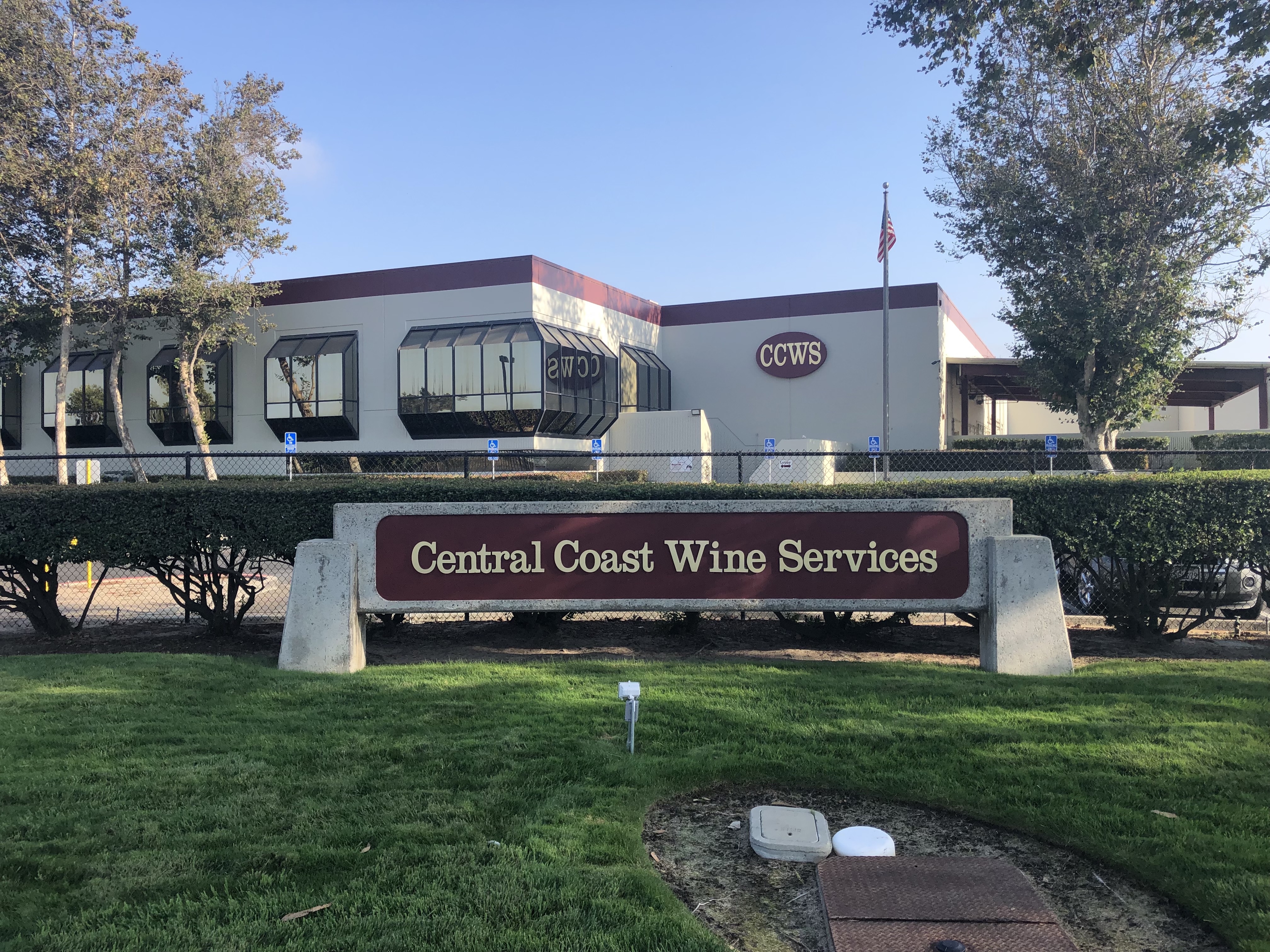 Photo courtesy of Central Coast Wine Services