Lodi Growers Changing Up Their Trellising Systems
Lodi Growers are Pivoting to Mechanical Harvesting ... Adjusting for inflation, Lodi's farmers who grow Chardonnay and Sauvignon Blanc now earn less money than they did in 1986
Labor shortages and costs remain a top concern of growers statewide, according to a recent survey presented at a symposium in Lodi.

One of the implications of this is that grapegrowers are opting for single high-wire trellising that allows for mechanical pruning when they replant, forgoing the vertical shoot position trellis system – or VSP – preferred in Napa, Sonoma and to a lesser degree, the Central Coast.

"Labor is a real issue these days," Brad Alderson, a wine consultant based in Acampo, said Thursday at the Third Annual Vineyard and Wine Economics Symposium in Lodi.

The cost of labor, said Alderson, is a "huge, huge, huge concern. It's going to change farming in California," he said. "Thank God we're growing wine grapes because we can do mechanization."

About a quarter of the 229 companies that responded were from the Lodi and the Foothills. About two-thirds of the respondents were growers. The others were wineries with vineyards. About 14 percent farm 500 or more acres.

The survey presented the trends grapegrowers are thinking about, said Alderson, the founding winemaker at Robert Mondavi's Woodbridge Winery.

About 48 percent of the respondents replant in Lodi said they would replant this year, more than farmers in Napa, Sonoma or the Central Coast, according to the survey. About 36 percent of Central Coast vineyards are expected to be replanted this year.

The three top reasons that lead growers in Lodi and elsewhere to replant are: red blotch or other diseases; the vines are tired; and changing varietals. Only 1 percent said they were replanting because of low interest rates.

Far more Lodi grapegrowers have mechanizing their vineyards than their colleagues in Napa, Sonoma and the Central Coast. About 96 percent of the respondents from Lodi said their vineyards were mechanically harvested, according to the survey. Eighty percent of the Lodi respondents said they have mechanized leafing; 76 percent said pre-pruning is automated. None of the Lodi respondents use the H2A immigrant labor program.

About 20 percent of the Lodi grapegrowers favor a horizontally divided trellis system when they replant.

The divided canopy leads to quality and quantity crops. "To be sustainable, you have to be able to have both quality and profitability," Alderson said.

Alderson also analyzed the average price per ton of Lodi grapes and compared the figures with Napa and Sonoma.

Adjusting for inflation, Lodi's farmers who grow Chardonnay and Sauvignon Blanc now earn less money than they did in 1986 when the Lodi American Viticultural Area was created. Cabernet Sauvignon growers now average $300 per ton – or $42 more than in 1986. They also average $248 per ton for Chardonnay once inflation is taken into account - $235 less than in 1986; and $255 per ton of Sauvignon Blanc – or $72 less than in 1986.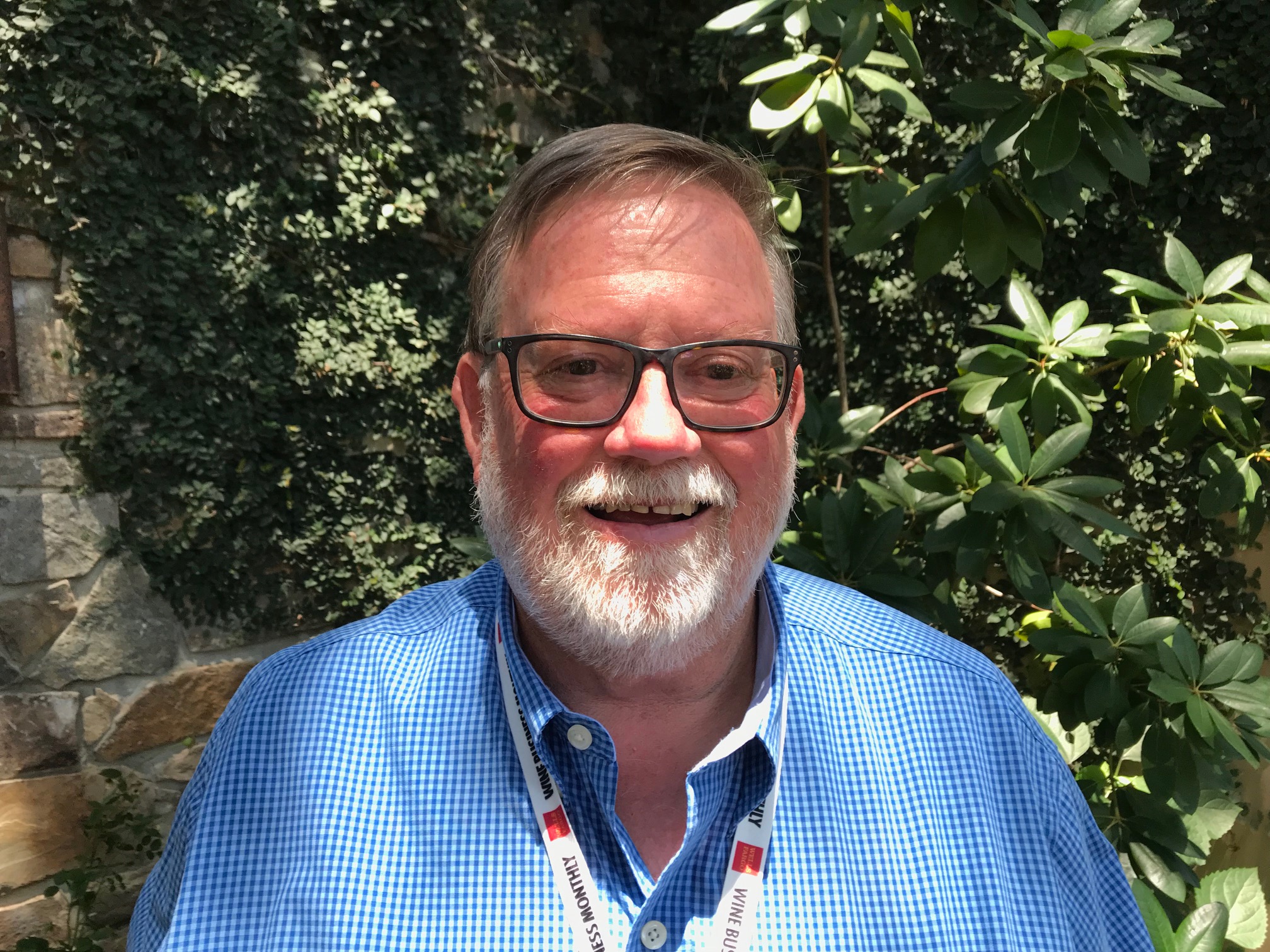 Winemaking consultant Brad Alderson
By comparison, the average price per ton for Napa Cabernet Sauvignon is $3,373 – more than $2,411 than in 1986, according to Alderson. "That's a hell of a growth," Alderson said. Zinfandel prices have collapsed, he said.

Looking for profit in Lodi means premiumization, speakers said at the forum. "Increasing quantity has been part of the way Lodi made its way over the years. But quality remains the "bandwagon," he said.

"We had a good ride with Zinfandel for a while. It's going to come back," Alderson said. "Can we grow great Zinfandel on a mechanized vineyard? Absolutely. I've seen it done."

"I think we need to find other varieties," said Alderson, who urged grapegrowers to experiment with lots and share the applied information.

Turley Wine Cellars, which is based in St. Helena, also has operations in Paso Robles and Amador County. The company produces four Lodi wines. Most of its vineyards produce Zinfandel.

Lodi's old vines, he said, are a "national treasure." said Tegan Passalacqua, director of winemaking at Turley Wine Cellars.

Sixty-four percent of the Lodi grapegrowers expect a greater demand for Chardonnay in 2018 than last year, according to the survey. Thirty-one percent said the demand will be greater for Cabernet Sauvignon; 35 percent and 48 percent expect more requests for red blends and Pinot Noir fruit respectively.

Lodi has a large spot market presence, but not as large as it used to be have, Alderson also said. "So I think that's a good trend," he said.

Increased consumer wine buying will have a positive effect on California grapegrowers in 2018 – more so than wine grape price increases and consumers buying more expensive wines, according to the survey.
But ever wonder how a grocery store like Raley's selects the wines for its shelves?

The company receives as many as 50 cold calls a week from producers trying to have their wines sold at Raley's. The staff taste about 5,000 wines a year. "We accept 200 of them at most," said Curtis Mann, director of alcohol and beverages, Raley's Family of Fine Stores.

"It's an extremely competitive category," Mann told the audience gathered at Wine and Roses Conference Center.

"We taste very single wine. And we look for balance in the wines," Mann said. "We reject the wine on taste."

"I don't think that my customers can necessarily explain the difference between the blueberry, the pomegranate and the dark cherry in a certain wine," Mann said. "But I can tell you they know what they like," he said.

"So they'll taste something and go 'this is really delicious.'" Mann said. "They won't be able to tell me why. But they know."

Raley's studies macro trends – what drives the purchasing power of the customer. "Authenticity is becoming extremely important," Mann said.

Sustainability is the way of the future. Mann said he anonymously visits tasting rooms to see how the wines that are carried at Raley's are represented in the tasting room. Some wines have been discontinued at Raley's because of the lack of information from untrained tasting room employees.

"How loyal are customers to your brand? A lot of that loyalty comes from authenticity," Mann said.

Raley's wants to make wine part of a fresh, healthy diner. Wineries, he said, should suggest food pairings, which may lead the staff to place the wine with other products at the store.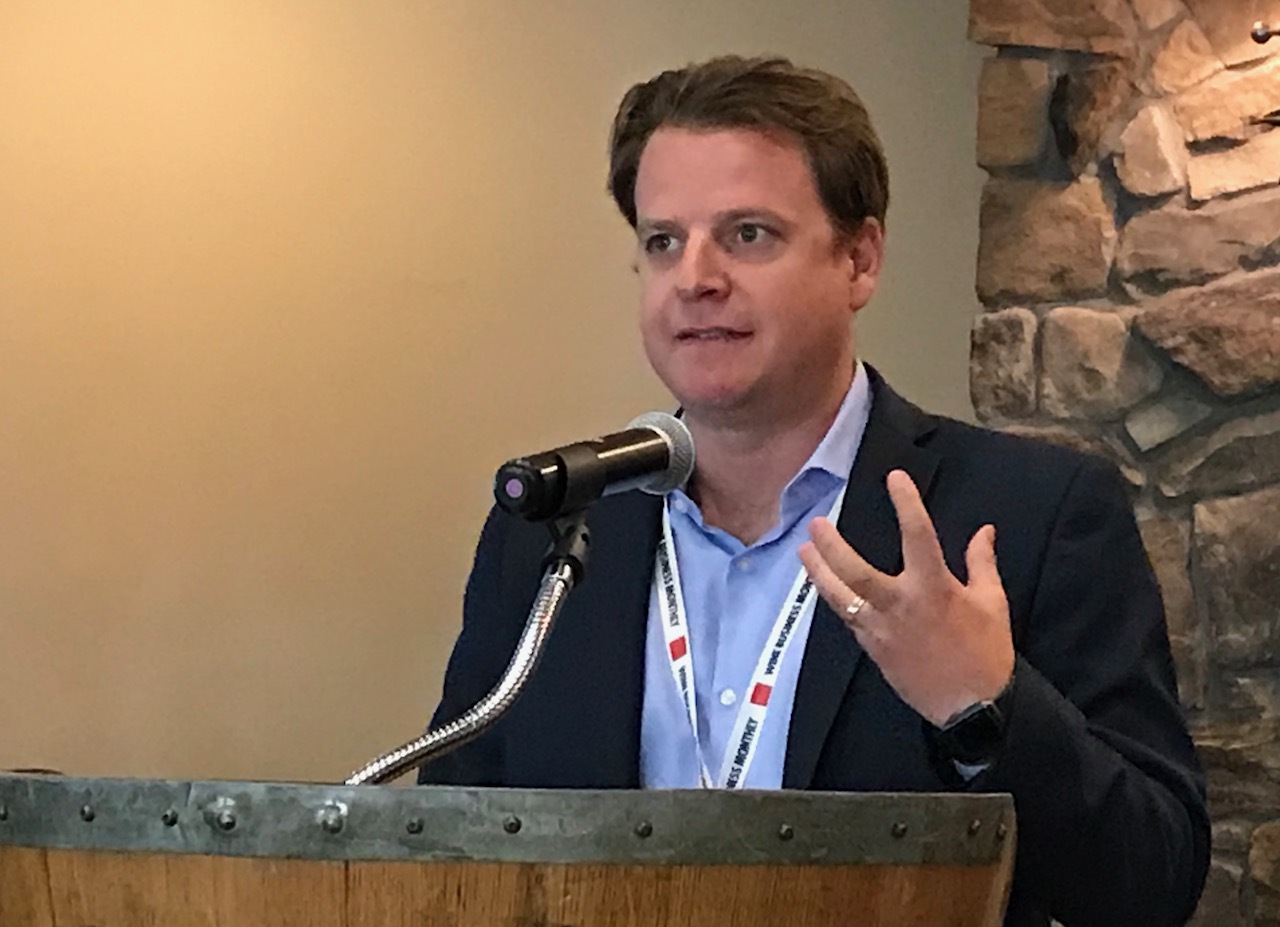 Curtis Mann, director of alcohol and beverages, Raley's Family of Fine Stores