"Feast It Forward" has a new home downtown Napa
After seven years on the road, lifestyle online show "Feast It Forward" has a permanent home downtown Napa.

The interactive show, featuring celebrity chefs such as Jacques Pepin and Rick Moonen, will be shot in front of a live audience, in a production studio on the second floor of a newly renovated house in Napa's popular Oxbow District.

"I wanted to have a full brick-and-mortar experience," said Katie Hamilton Shaffer, who created "Feast it Forward" network seven years ago. "This will bring our network to life."

The studio, named "Feast It Forward" will also be home to a tasting room, a live music center, a showroom for interior designers and others and a store where one can buy Stolzle wine glasses, apparel, spices and other items, with 5 percent of the sales going to charity.

"We want people to come and have a great bottle of wine, hear great music but know that in some fashion they're giving back to a good cause," Shaffer said, referring to the proceeds that will be set aside for charity.

The new tasting room, a tasting collective, will welcome visitors well into the evening in an area with heavy foot traffic. Participating wineries will include Judd's Hill, Oberon, Benessere Vineyards, Aiken, Terra Valentine and Onesta.

Winemaker Jillian Johnson DeLeon, who produces the label Onesta on Devlin Road in south Napa County, is among the winemakers who will have wines poured at "Feast it Forward.

"This will really open by direct-to-consumer channel," she said. "It's not a traditional tasting room," said DeLeon, as she poured her Onesta 2015 Rosé of Cinsaut. at a recent "Feast it Forward" preview event.
Gibbs winery, a St. Helena winery, has no tasting room. Its wines will also be at "Feat it Forward" in Napa. "Feast it Forward," will give Gibbs exposure, said Lucas Walter of Gibbs.

Companies have installed furniture, appliances and decorations inside the 2,173.5-square-foot building on McKinstry Street, a stone throw from the Napa River. An interactive wall panel will indicate where the items set up in the showroom are available. Participating brands range from Anolon cookware to Neolith and F M Distributing, a countertop and feature walls supplier.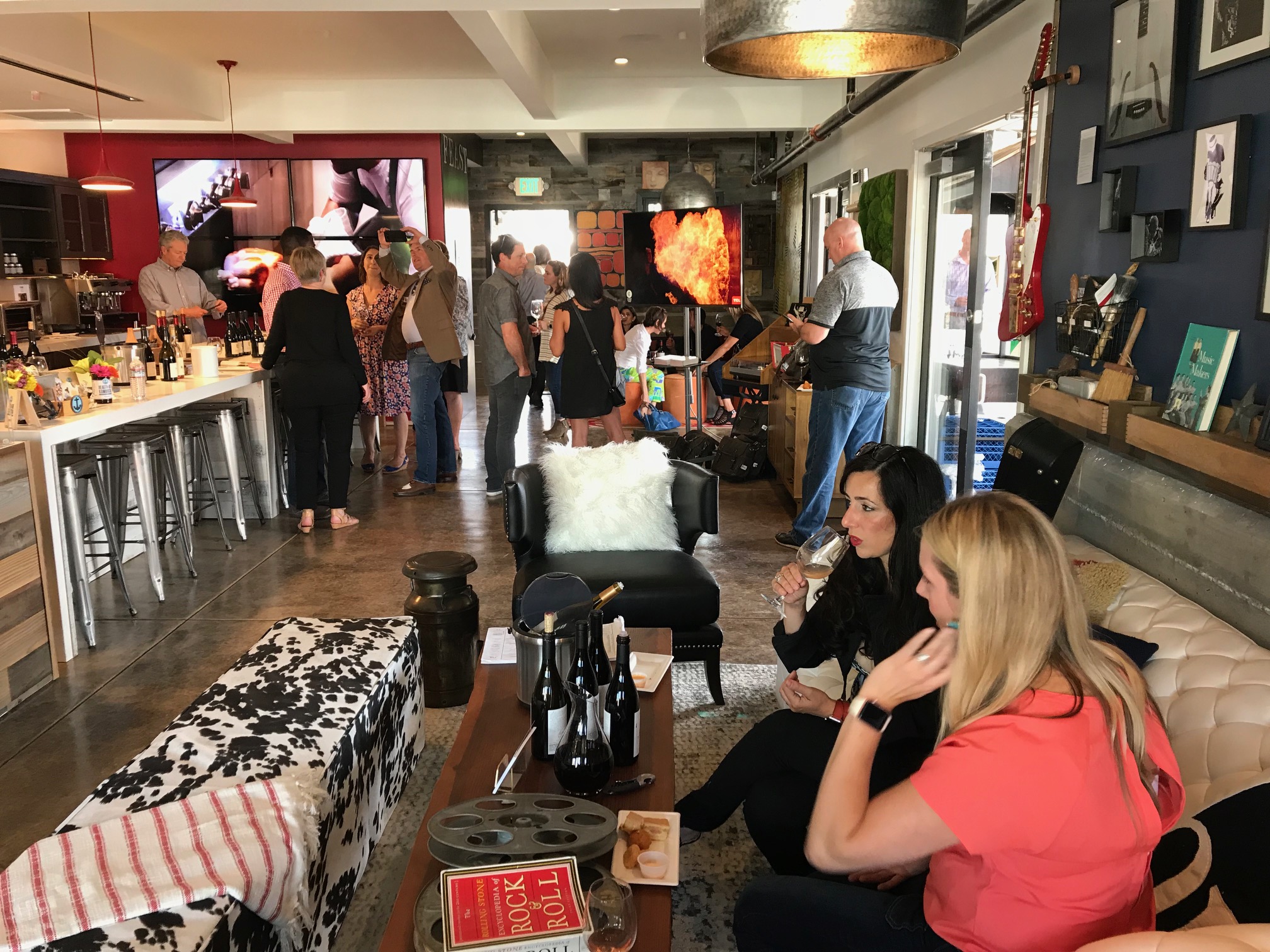 "Feast it Forward" is scheduled to open later May, in time for BottleRock Napa Valley, the music festival that draws thousands of visitors downtown Napa.