Cabana Winery Moves from Sacramento to Lodi
"This move is a nice reset for us, and we have more accolades coming in for our wines through competitions and ratings."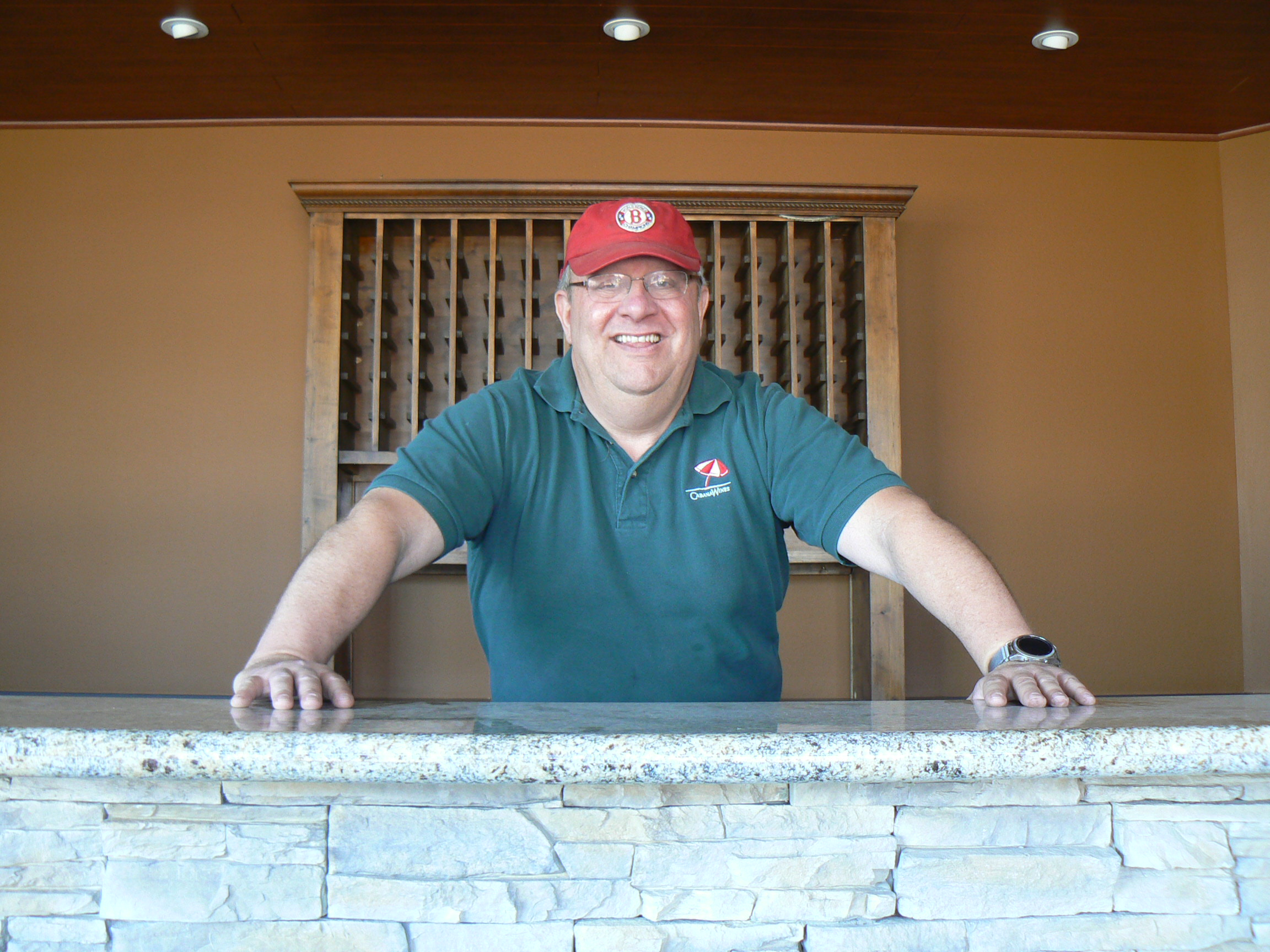 After operating four years as an urban winery and bistro in East Sacramento, Cabana Winery has moved to Lodi to more efficiently consolidate production operations, and to focus on wine tasting and sales with a larger tasting room. The winery had previously established business connections in Lodi, sourcing grapes from several Lodi growers, and it has used Lodi facilities for barrel storage and production.

Cabana now occupies 6,000 square-feet in a business complex on South Beckman Road and is next door to Lodi Wine Laboratories. Cabana Winery president and winemaker Robert Smerling will take advantage of his neighbor's lab services to save time and work space he previously devoted to doing his own wine analysis.

Cabana closed its Sacramento location in February and has been remodeling the Lodi facility. The new tasting room's official opening is scheduled for April 28. Visitor facilities will include indoor and outdoor seating, and two rooms available for private tastings and wine education seminars. South Beckman Road parallels the Highway 99 freeway through central Lodi, enabling easy visitor access, and the winery hopes to erect signage visible from the freeway. Smerling says, "This will be a destination winery. More and more people are coming to Lodi to taste wine, and we expect to increase our direct sales here."

Wine is Now Full Focus of Attention
Although Cabana's Sacramento bistro helped promote on-premise wine sales to restaurant patrons, the business model was less conducive for retail bottle and case sales. As Smerling observed, "In a restaurant setting, it was less obvious that we were also open for wine tasting and off-premise sales." He added, "Here in Lodi, we have no mixed messages, and when someone walks through the door we know they're here to taste wine."

In hindsight, he appreciates the experience of running a restaurant, but doesn't miss the hours and work involved. "To be a successful restaurateur, you have to be working continuously and be able to provide consistency and value with the products you serve," he said. He admitted, "I couldn't continue running a restaurant in addition to making wine. Now I'm sleeping better, and I have more energy to focus on the wine."

Smerling said Cabana's annual wine production is 6,000 cases and he expects to reach 8,000 cases in the near future. The new production facility includes outdoor crush pad space, temperature controlled barrel storage, and indoor space for fermentation, production and bottling. Smerling also does consulting for small commercial and home winemakers and will offer custom and boutique bottling services.

Smerling likes Lodi's business friendly environment. "City officials and staff were very helpful and cooperative in the permitting process and in helping to set up the business," he said. "I think this is the right place to be, they want wineries here, and they understand the business," he added.

Tap and Keg Business Sold

Smerling developed a wine tap dispensing system called Koolflo, used in combination with lightweight, one-way KeyKeg containers that he used at his Sacramento bistro and wine bar for tasting pours and wine sales by the glass. He manufactured and marketed the system, and sales approached nearly 1,000 units a year. (See article in November 2016 issue of Wine Business Monthly, "New Wine Keg System—New Options for On-Premise Wine Sales.") In late 2017, Smerling sold the Koolflo business to a German venture capital and investment group that is involved with several wine industry businesses in Europe. The sales agreement included a two-year non-compete clause.

There will be no wine on tap at the Lodi location, at least not in the foreseeable future. However, Cabana will use the Coravin wine dispensing and preservation system to pour wines in the tasting room.

Cabana is focusing production on higher-end quality lots for varietal bottled wines. The winery sources Zinfandel, Barbera and Nebbiolo from Amador County; Cabernet Sauvignon, Chardonnay, Petite Sirah and Zinfandel from Lodi; Cabernet Sauvignon and Merlot from Napa Valley; and Cabernet Sauvignon and Pinot Noir from Sonoma County.

In addition to the Cabana line of varietal wines, Smerling started a new high-end brand—RISK--made with 100 percent Oakville, Napa Valley grapes and is producing small lots of varietal Cabernet Sauvignon and Merlot. These wines are aged in new French oak. The first release, the 2014 RISK Cabernet Sauvignon, won double gold medals at three wine competitions in 2017—California State Fair, San Diego County Fair Toast of the Coast, and Denver International.

To promote direct sales, Cabana has completely redesigned its website and is increasing its social media presence. The winery will continue wholesale distribution, that has focused on restaurants and on-premise accounts in the past, and is looking for a small to mid-sized distributor to represent the brand.

Smerling summarized, "This move is a nice reset for us, and we have more accolades coming in for our wines through competitions and ratings." While he acknowledged more market competition in the beverage industry in all categories, he is optimistic about the future. "Wine is tried and true, and I think there is a good market for a small to mid-sized winery, especially if you're making great wine," he said.