Caymus Vineyards files trademark infringement lawsuit against Sonoma real estate developer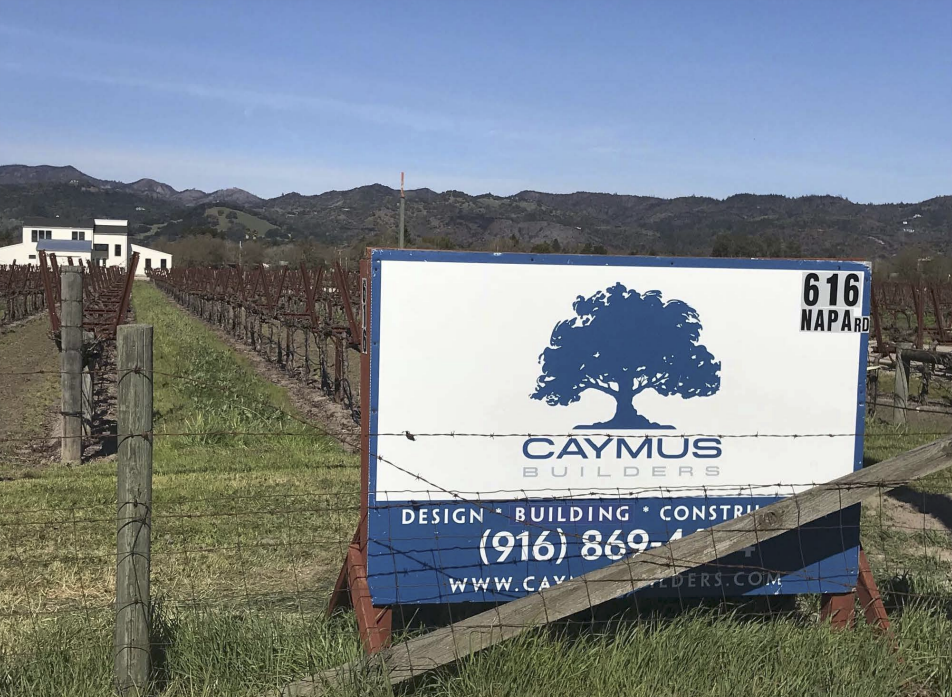 Napa Valley-based Caymus Vineyards has filed a trademark infringement lawsuit against a real estate development company over the name - Caymus, according to court records.

Caymus Vineyards of Rutherford alleges Caymus Builders LLC and affiliated businesses have continued to use the name "Caymus" over the repeated objections from the winery, according to the complaint. Caymus Vineyards registered the name "Caymus" with the United States Patent and Trademark Office in 1994.

The winery, which seeks unspecified damages, wants Caymus Builders and its affiliates to stop using the name "Caymus," according to the lawsuit. Also named in the lawsuit are Rob Auger, Caymus Builders' chief executive officer, George Sutcliffe, its chief financial officer and Ed Routhier, its managing member, according to the complaint.

The winery and grape growing company, owned by the Wagner family, alleges the use of the name "Caymus" is "likely to cause confusion, deception, and mistake by creating the false and misleading impression that Defendants' goods or services are associated, affiliated, or connected with Plaintiff, or have the sponsorship, endorsement, or approval of Plaintiff," according to the complaint filed March 2.

The defendants, whose affiliated businesses include Caymus Builders LLC, posted signs in Napa and Sonoma after the October fires. Having these signs posted alongside vineyard properties "will likely cause confusion, mistake, or deception," according to the complaint.

Caymus Builders' website lists offices in Sonoma, Roseville and Truckee and a portfolio that features multiple residential in projects in Sonoma. The company has faced opposition over its real estate developments in Sonoma, prompting the formation of a grass-roots opposition group, Protect Sonoma.

A representative for the defendants could not be reached for comment. Caymus Capital's offices in Sonoma were closed Friday.

Caymus Vineyards also uses the name "Caymus-Suisun" in Solano County, where it is building a new winery, bottling and distribution complex, according to the federal lawsuit filed in the Northern District of California. The Solano facility Caymus in 2017 received a registered mark for Caymus-Suisun, according to the USPTO website.

Caymus Vineyards has fought for its trademark before. In 2014, the winery won a trademark suit against an Arizona-based company, Caymus Corp., according to court records.