The Northwest's third largest wine-producing is fine-tuning its production
Idaho wine production has faced a number of challenges since wine grapes were planted in the state in the mid 1800s. The bulk of the state's wineries make only a couple thousand cases, most of which never leave the state; its winegrowing regions are widely dispersed; and its wine country isn't well served by airports, hotels and restaurants.
To make matters even more complicated, more than 20 varietals are grown in the state, with the bulk of wine producers still trying to sort out what grows best. The leading varietals include Riesling, Chardonnay, Pinot Gris, Cabernet Sauvignon, Merlot and Syrah, according to the Boise-based Idaho Wine Commission.
The state's three main AVAs are the Snake River Valley, which dates to 2007, The Eagle Foothills, which was created in 2015, and the Lewis-Clark appellation which dates to 2016 in the north of the state which also has vineyard land in Washington state.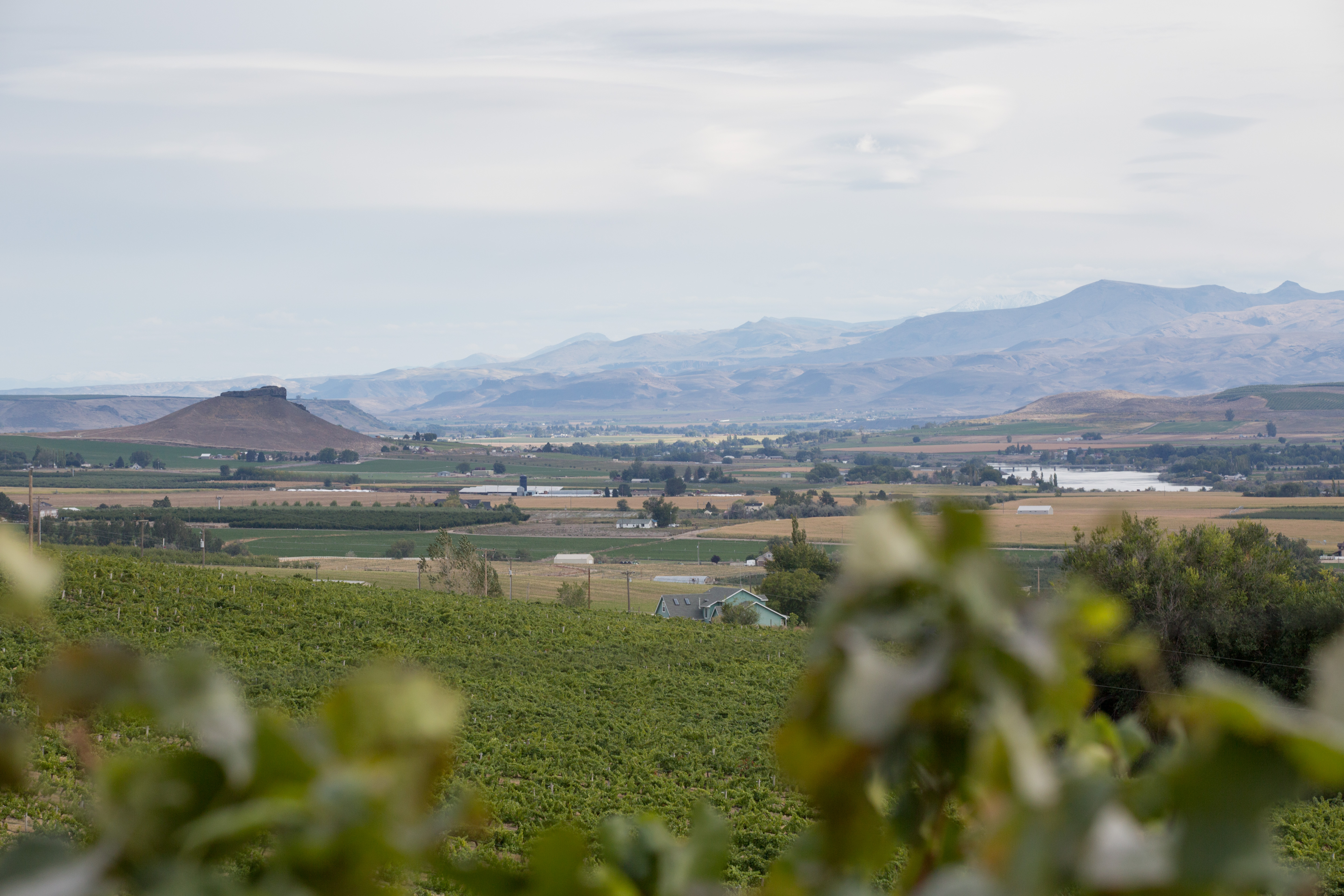 Earl Sullivan, owner and winemaker of the Garden City-based, 3,000-case producer Telaya Wine Co. noted that the Snake River Valley—the state's largest wine production area—is on the same latitude as both Rioja and France's Rhône Valley. As a result, many of Idaho's producers focus on Rhône varietals and Tempranillo. Boise is also home to the largest Basque community outside of the Basque region of Spain, according to Visit Boise, so producers say there is abundant local request for the grape.
Sawtooth Estate Winery and Ste. Chapelle—the state's first winery—are both currently owned by Seattle-based Precept Wine, are the corporate kingpins in the state. Sawtooth and Ste. Chapelle's production was slightly over 12,000 cases last year, according to winemaker Meredith Smith. The company has just opened a new tasting room for the brand near the original Ste. Chapelle property in Caldwell, about 45 minutes outside of Boise.
The Sawtooth vineyards supply the bulk of Idaho producers, most of whom have chosen to produce wine without their own estate vineyards. While a handful of producers have a hands-on relationship with the growers, Precept's vineyard manager Dale Jeffers primarily oversees the Sawtooth vineyards as one consistent growing area. Many producers also don't produce their own wines, using iconic local wine producer Greg Koenig—who also makes his own wines—as their winemaker.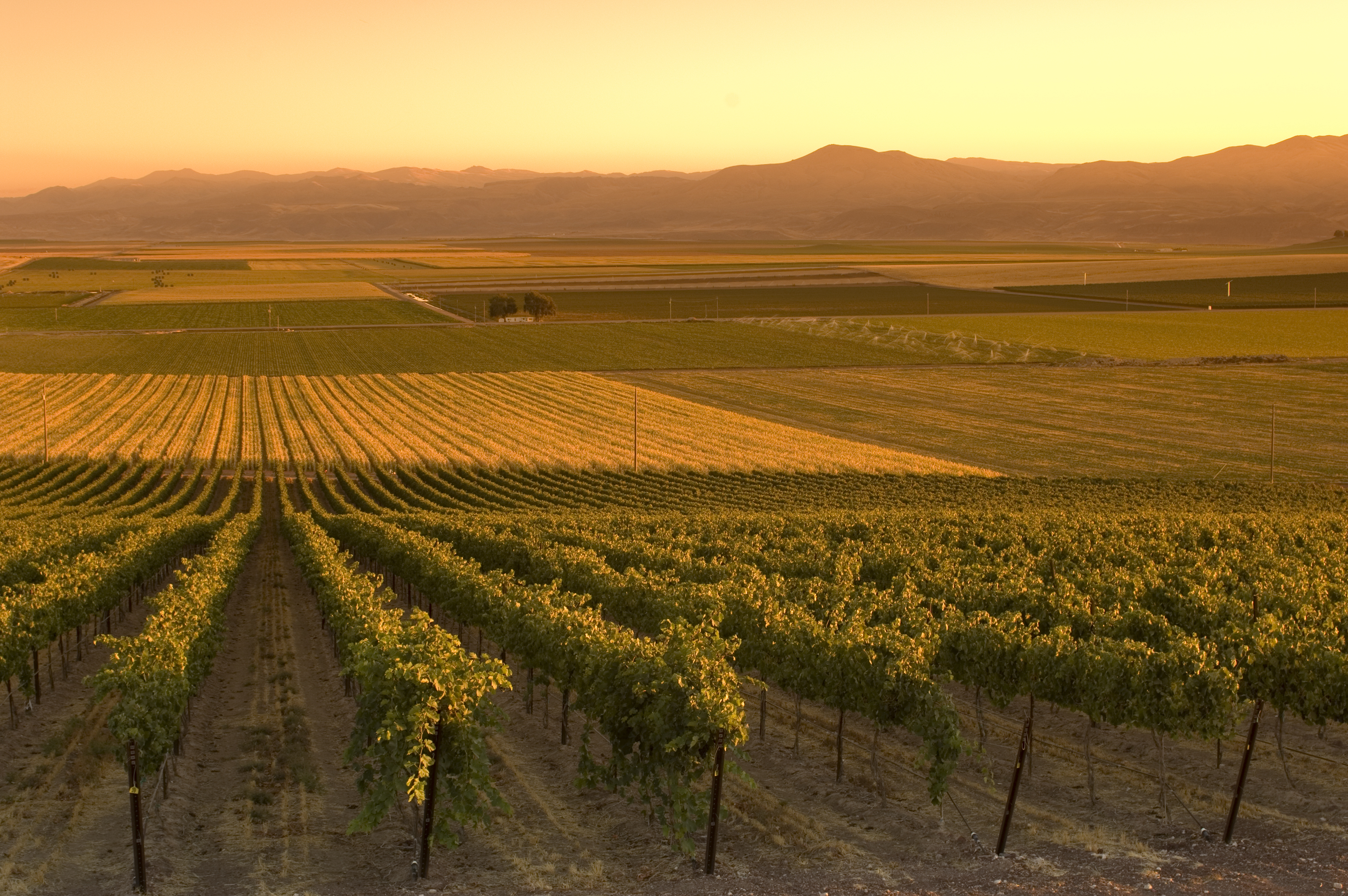 Sawtooth Estate Winery
A Washington State of Mind
The wine country of the Snake River Valley most resembles Western Washington—for how much it shares similarities with any other wine-growing region at all. Altitudes of close to 1,500 to 3,000-feet above sea level more than double what exists in Walla Walla, and abundant sunshine and hot summers and fairly cold winters define its growing conditions.
Many of the Idaho wine country executives and producers have worked in Napa, Sonoma or Eastern Washington state from Yakima to Walla Walla. Many producers say the evolution of the wine industry and climatic conditions within the state most resemble those in Eastern Washington. Ties between the two, which share a border, have also grown closer with many producers—such as Telaya and Coiled Wines—sourcing grapes from appellations such as Red Mountain and other regions during last year's meager harvest.
Many producers also produce wines from Washington fruit, but bottled in Idaho, and use them as a way to diversify their winery offerings, said winemaker Leslie Preston of Coiled, who offers a "Translations" selection of Washington wines at both her Garden City tasting room and downtown Boise tasting bar. Sullivan at Telaya also produces a number of wines from Washington fruit that he sells at his tasting room.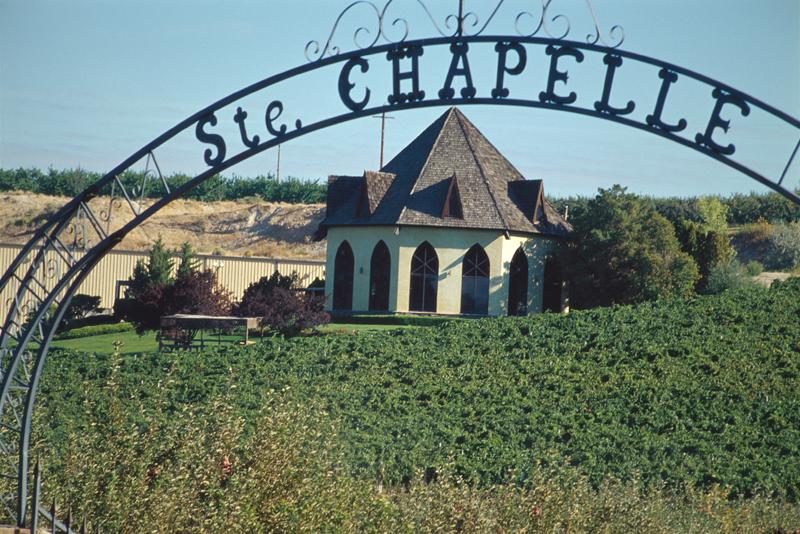 Ste. Chapelle Winery
The Market for Idaho
The ski areas of Idaho, such as Ketchum and Sun Valley, have long attracted—according to producers—a California and international mix of tourists who skew to familiar flavors and bold flavor profiles of known producers. Few locally produced wines see much traction in either uber-chic ski resorts or rural areas, according to producers.
Few producers seem to want to sell their wines outside of Boise, Ron Bitner, owner of the 1,200-case Bitner Vineyards in Caldwell, does not want to grow his business as he says that he says that he sells 80 percent of his production off his terrace tasting room. Both he, and his only daughter who is in the business, both hold other full-time jobs and don't have time to sell wines outside the state.
St. Helena-based Rob McMillian, the executive vice president and founder of Silicon Valley Bank's wine division, has long been encouraging producers to shift to digital marketing away from tasting room sales. Average wine club retention, according to McMillan's February 2018 Silicon Valley Bank State of the Wine Industry Report, on average hovers around 30 months for customers. This is for areas on the West Coast and other parts of the country—not including Idaho—that he surveyed for his recent report.
According to Precept, 70 percent of their wines are sold within the state and Idaho Wine Commission executive director Moya Shatz Dolsby, expects that that figure would drop to approximately less than 15 percent for the other producers. The handful of winemakers who are selling out-of-state are primarily focused on the Oregon and Washington markets.