Proof Loyalty: Direct-to-Consumer Smartphone Apps Increases Sales and Consumer Loyalty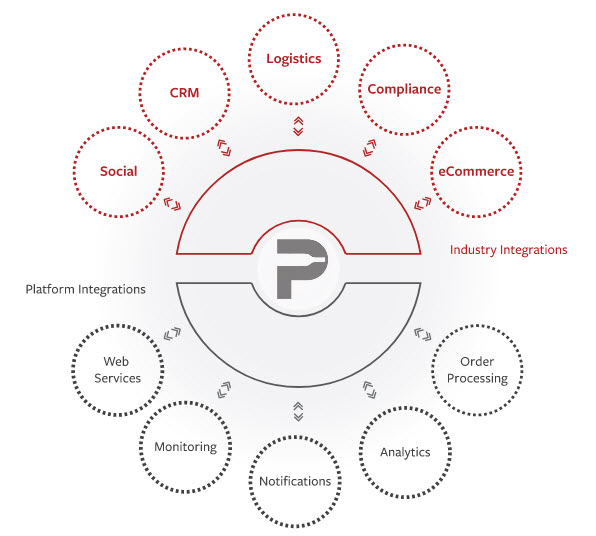 There is now a company dedicated to creating and maintaining DTC apps specifically for wineries.

If this year's Black Friday and Cyber Monday sales are indicative of anything it's that the American consumer is a mobile-centric one. With Millennials leading the charge, some 40 percent of sales were made through mobile apps and these purchases were six times more likely to be made via the phone app than through a mobile browser.

In fact, People with smartphones and tablets spend 87% of their time in apps and only 13% on mobile websites, according to media measurement and analytics company, ComScore.

While all major retailers and even many smaller boutique firms now offer their own dedicated smartphone apps for Apple and Android devices, most wineries are still missing out on the multitude of sales and consumer loyalty these apps generate. But this void is now being addressed by a new, winery-specific mobile app developer called ProofLoyalty (proofloyalty.com), created and managed by winery industry veteran Matt Wood and dot.com entrepreneur, Chris Barnes.
Based on data and images provided by a winery, ProofLoyalty creates a DTC mobile app personalized to the winery's specifications. "We get you up and running in six weeks and maintain your mobile app with comprehensive integration to most e-commerce systems. No need to manage two platforms. Our fully-managed, white-label platform requires minimal technical support so you keep your resources focused on wine-making and sales, " President Matt Wood explains.

"What we do is we build the apps and maintain them since they run on our platform. We have push notifications built in, we have the whole commerce side built in for quick customer ordering. A wine club module can also be included and we bring in all the club members information so they are recognized upon login. If they have discounts or if they have allocations or anything that's special to the club or specific to the club, that's all recognized in the app," notes founder Chris Barnes.

Because we integrate eCommerce services such VinSuite and AMS, all wine skus, wine descriptions and hi-res images currently on a winery's website are pulled into the app as well. Because the app is run on the ProofLoyalty platform, the data is updated nightly. If a winery runs out of a particular wine or adds a new one that automatically gets updated in the app. In addition, the customer can track their order shipments in the app as well, another built-in convenience.

"Wineries know they need to address the needs and desires of Millennials who comprise the new generation of wine consumers," says Barnes. "And millennials are very mobile savvy and there's a lot of evidence that they really prefer to buy through an app. Apps offer a better experience since they take full advantage of the features in the phone, whereas a mobile browser is just a website that was originally designed for desktop."

If a winery were to go ahead and build their own app, current estimates for time and coding labor would cost between $65,000 and $100,000. After that there are the operational labor and logistical costs ongoing afterward which can run over $100,000 a year. ProofLoyalty says their price for creating the app ranges from $3500 to $5000 with operational costs thereafter at about $500 a month.

Current customers, according to Wood, include Caymus, The Spire Collection, Raymond Vineyards, and Rutherford Hill. For more information go to proofloyalty.com or call 415-297-0084.