Introducing 2017's Top Wine Industry Leaders: M&A Movers and Shakers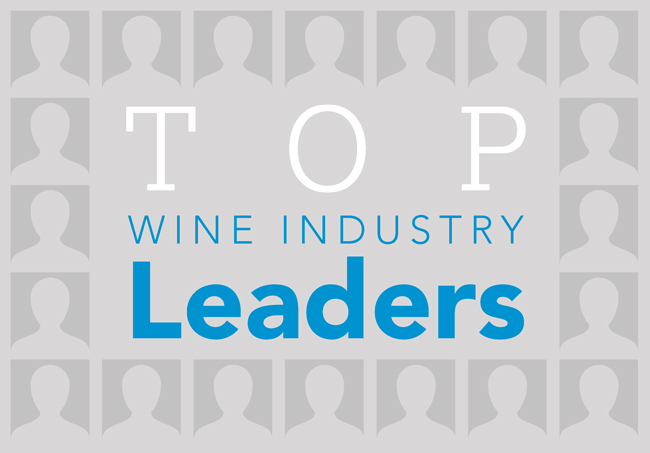 When Wine Business Monthly started creating a list of the year's top wine industry leaders in 2016, we wanted to acknowledge the multitude of leaders shaping and defining the industry today. Creating a list is not an easy feat, as the wine world is full of innovators, incubators and personalities dedicated to moving the industry forward: A leader is someone who makes an impact or shapes how people act or how things occur—an agent of change.
Each year, we spend some time focusing on a few key trends that shaped the wine industry over the last 12 months. To preview the full list, which will be released this Friday, December 1, we will be announcing the leaders in our four trend-based categories, one trend each day.
It should come as no surprise that mergers and acquisitions shifted the landscape, once again, in 2017. This year, we saw a watershed moment: E&J Gallo purchased the Stagecoach Vineyard in Napa from Jan Krupp. The acquisition sent some shockwaves through the North Coast wine industry and forced a number of high-end wineries to rethink their approaches to grape sourcing. Across the country, consolidation continued, as large wineries kept purchasing smaller wineries and vineyards.
These are the men and women who made the purchasing and selling of vineyards and wineries possible in 2017.
Click here for the full list of leaders, or check out the December 2017 issue, available online at winebusiness.com/wbm.
Jan Krupp
Owner, Stagecoach Vineyard
For creating and ultimately selling Napa Valley's Stagecoach Vineyard
Roger Nabedian
SVP, Premium Wine Division, E&J Gallo Winery
Overseeing Gallo's high-end expansion
Dana Sexton Vivier
GI Partners
Taking Duckhorn Wine Company to the next level
Garth Hankinson
SVP of Corporate Development, Constellation Brands
For his role in acquisitions with the leading wine, beer and spirits group
Tony Correia
President and Owner, The Correia Co.
The most recognized agricultural appraiser in the wine business
Jeff Menashe
Founder and CEO, Demeter Group
Advising some of the industry's most important mergers and acquisitions
Barbara Banke
Chairman and proprietor, Jackson Family Wines
Leading a wave of investment in, and focus on, quality
Robert Nicholson
Principal, International Wine Associates
Guiding some of the largest mergers and acquisitions deals in the wine industry
Mark Couchman
President, Silverado Premium Properties
Bringing institutional money to the wine industry
Mario Zepponi
Founder, Zepponi & Co.
Helping premium wineries find appropriate buyers
David Duncan
President and CEO, Silver Oak Cellars
Expanding an iconic winery's reach