Which Sonoma Winery Produced the First California Cabernet with Cuttings from Chateau Lafite and Margaux?
Few people realize that California's first commercially bottled Cabernet Sauvignon was actually produced in Sonoma County. According to viticulture historian William Heintz, it was introduced in 1884 by John Drummond at Dunfillan Winery in Sonoma Valley. Today this property is part of the Kunde Family Winery.
A contemporary of Jack London, John Drummond was born in Ireland and arrived in Sonoma Valley in the late 1800's with his wife and baby daughter. He purchased property and planted vineyards, importing Cabernet Sauvignon cuttings from such famous Bordeaux estates as Chateau Lafite Rothschild and Chateau Margaux. Wine historian, Charles Sullivan, referred to this as the "first plot of useful Bordeaux vines in the North Coast."
Drummond produced a number of wines, and entered his estate bottled Cabernet Sauvignon in the 1884 California Viticultural Convention, where it was the "most admired wine." It was also the first wine to be varietally labeled as "cabernet sauvignon" in California, according to historic records. Drummond went on to plant more than 150 grape varietals on his estate and continued to win numerous awards, placing many of them in the stone winery he build in 1885, which still stands on the Kunde Ranch.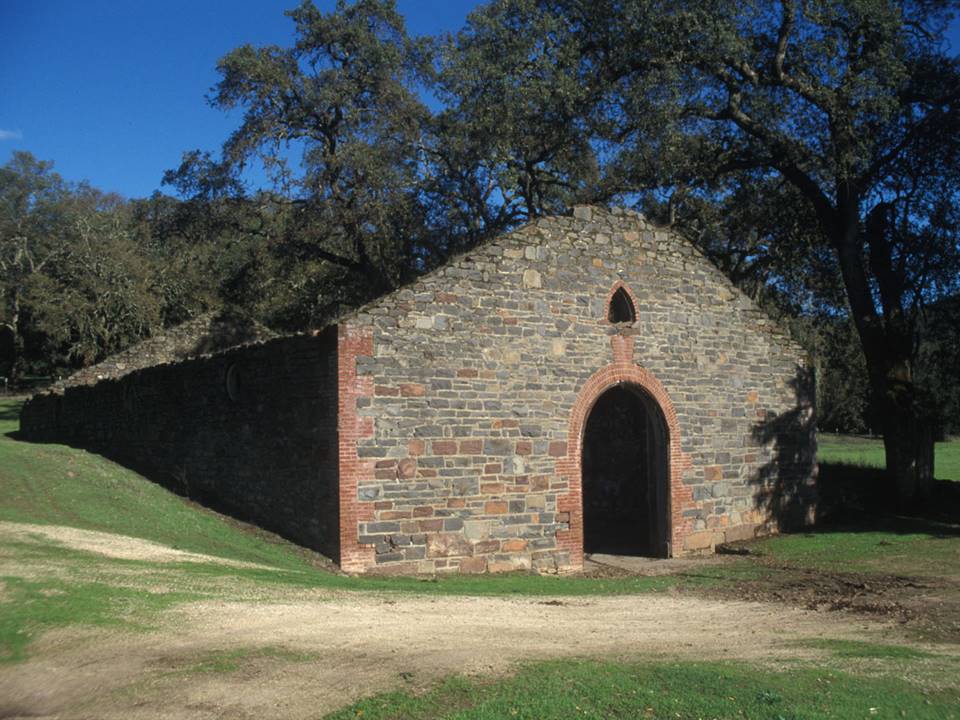 Old Drummond Winery at Kunde Family Winery. Photo Credit: Kunde
Unfortunately Drummond died at the age of 39, but in 1904 the Kunde's purchased the estate and continue to produce wine from the old zinfandel vineyard, dating from 1882. Still dry-farmed, this vineyard produces the Kunde Reserve Century Vines Zinfandel, which is crafted in a lighter, more elegant style with pure fruit and moderate oak.
According to Jeff Kunde, CEO and 4th generation owner of Kunde Family Winery, "The old cabernet sauvignon vines were pulled out a while back. We didn't realize until we hired a viticulture historian that they had been planted on this estate. Now we have new cabernet sauvignon blocks, and try our best to preserve the centuries old vines that are left."
For more information on the vineyards at Kunde Family Winery, please see: http://www.kunde.com/vineyards
References
• Dawson, A. (2016). John Drummond – Wine Hero. Available at: http://www.kenwoodpress.com/pub/a/8967?full=1
• Guinn, J. M. (1904). History of the State of California. Chicago: Chapman Publishing
• Heintz, W. (1984). A Brief Glimpse into the History of Wildwood Vineyards and Winery, Glen Ellen, CA. Report on file at Office & Historic Wine Bottle Archive, Sonoma, CA.
• Heintz, W. (1990). Researching the History of Kunde Vineyards. White paper report on wine and viticulture historical research, Sonoma CA.
• Kunde. (2017). Kunde Family Heritage. Kunde website. Available at: http://www.kunde.com/heritage
• National Grape Registry (2014). Clone View - Cabernet Sauvignon. UC Davis.
• Sullivan, Charles L. (2008). 'Cabernet Sauvignon: Past, Present, Future.' Presentation at UC Davis Extension seminar "Variety Focus: Cabernet Sauvignon," held at UC Davis on May 15, 2008.
by Dr. Liz Thach, MW
Dr. Liz Thach, MW is the Distinguished Professor of Wine and Management at Sonoma State University in the Wine Business Institute. She can be reached at Liz@lizthach.com