Italian Wines Through the Eyes of James Suckling
Showcasing intense flavors via an editor's eye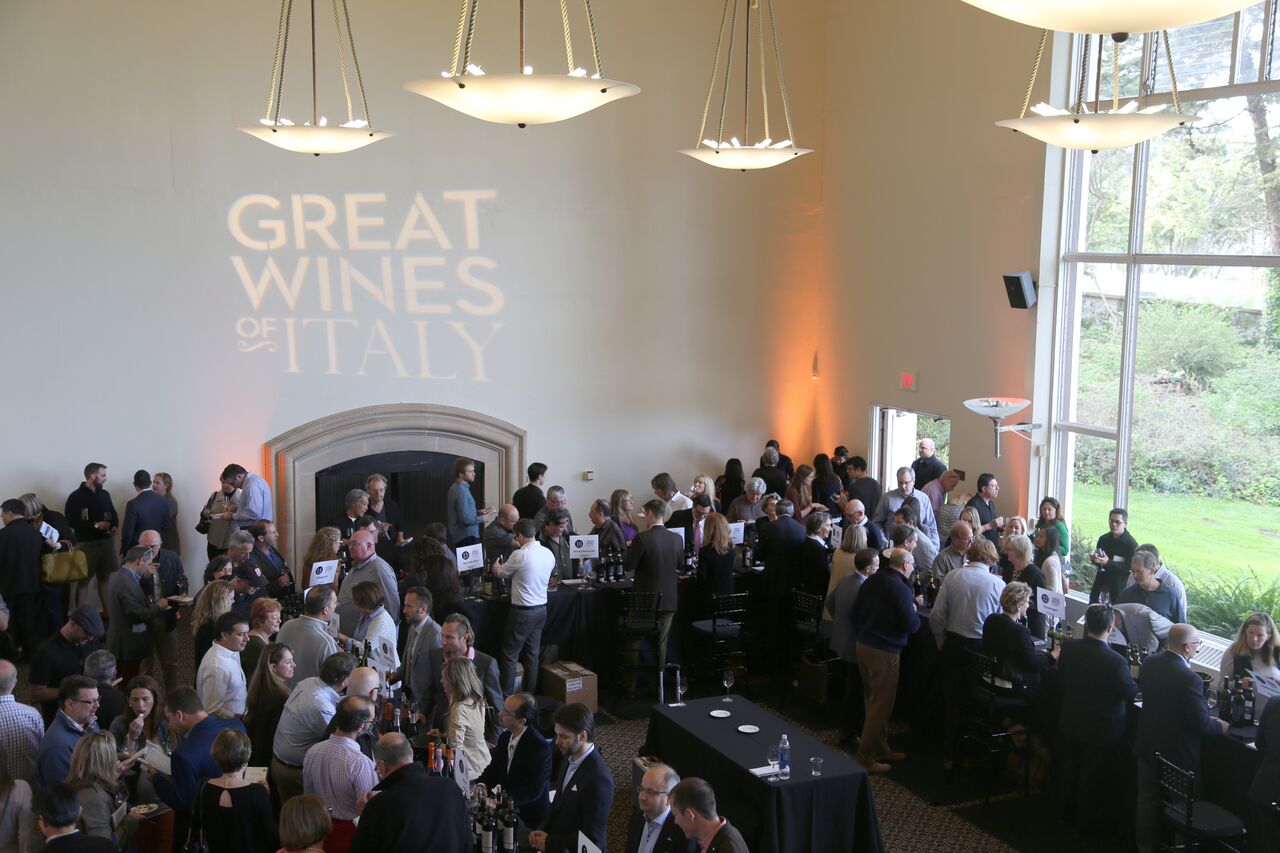 James Suckling had a highly coveted job as Wine Spectator's European bureau chief. He had been based in Paris, London and Tuscany—a place that became home and where he still spends part of the year. The balance of his time is currently divided between his old home just outside Florence and Hong Kong, where he moved to better follow the Asian wine market.
He jumped the M. Shanken ship and his desirable job in 2010 and started jamessuckling.com—his wine review site and events management company—as editor and CEO in 2011. It was Michael Diamond of the Beastie Boys who inspired him to move into an events-focused side of the wine business as Diamond convinced him that it would make more money than just writing.
Suckling's highly curated wine tastings, held in select Asian and U.S. cities, reflect his palate and wines that are—almost always—guaranteed to please key trade attendees along with wine geeky and deep-pocketed consumer attendees. The difference between Suckling's tastings and those of the Gambero Rosso, arguably Italy's most-respected wine magazine, seem to be the fact that his tastings feature intense, flavor-laden wines that will score a home run with almost anyone. There is rarely "a loser in the place."
The Gambero Rosso's annual Tre Bicchieri tastings, and other multi-editor inspired events, offer lots of esoteric wines that appeal to wine geeks and sommeliers trying to change up the wine list. At Suckling's San Francisco tasting, there were only two Southern Italian wines, Sicilian Feudo Maccari and Cusumano, which was a bit surprising given how much buzz the Southern part of Italy is getting these days. There were also a handful from the central regions of Lazio and Abruzzo.
The Four Bs
While I continually feel that long lists of Tuscan wines are clogging up every wine list and shelf in town, Suckling shakes his head decidedly when I ask if the U.S. market has become "over-Tuscanized." He confirmed it is still one of the most important regions for Italian wine buyers and a handful of young and experimental sommeliers aren't going to alter that fact.
Given his passion for, and the market success of, Tuscan wines, a large number of the wines tasted in San Francisco were Chiantis, Rosso di Montalcinos and Brunellos. All of them were made from the Sangiovese grape and aimed to please—and they did. The bulk of the other wines were from Piedmonte with a handful of other regions filling in such as Alto-Adige with super-clean, acidic whites and the sparkling wines for which it is becoming better known.
Suckling says that while sommeliers may continue to promote a range of esoteric and lesser-known wines, it is still all about the "Four Bs,": Barolo, Barbaresco, Brunello and Bolgheri. The first two are located in the iconic region of Piedmonte, the second two in central Italy's Tuscany. He equates the variety of wine styles available in Brunello to Burgundy, but at a much more affordable price point.
He said, surprisingly for me, that the focus on Italian wines is no longer on "innovative versus traditional" producers but on how the wines they produce represent their specific terroir. It is a "what is new is old" take on Italian wine trends.
Pio Boffa, owner and winemaker of the Alba- based Pio Cesare winery—which is often considered a classic in its Piedmonte region—agreed with Suckling. He added that, despite the "new and innovative spin," that producers might try to focus on a grape such as cool-climate Sicilian Nerello Mascalese. All of these grape varietals have long been indigenous to Italy and have existed for centuries.
Bottom-line, for Sucking and apparently many of the producers he showcased in San Francisco, it is now all about terroir and the diversity of grape varieties, which Boffa said—justifiably—greatly outpace France and some of the other best wine-producing regions of the world.
A Producer's Perspective
Not surprisingly a handful of producers echoed Suckling's take on Italian wines being based on basic soil and historic wine laws. Giovanni Nencini, managing director of the New York-based Lux Wines, the importer of classic Piedmonte producer Ratti, reinforced Stuckling's idea that Barolo is the new Burgundy. I tend to agree that Barolo has much diversity in terms wine styles within the appellation, although they run much bigger, more impressive and opulent than their Burgundian cousins.
Nencini added that the winemaking focus is now on individual vineyards and in terms of how they reflect terroir. He noted that Etna, on the slopes of Sicily's highest and most-active volcano, has unique soils and wine flavors that continue to intrigue the trade and consumers alike.
The Italian white wine market has always been more sluggish than that of red wines. A reason for this stateside no doubt partially stems from a strong American bias against white wines—as they may seem "less sophisticated,"—which led top California producers over decades to rip out dozens of white wine vines as the ROI would never be the same as reds planted on the same, expensive piece of earth.
Confirming this bias even further, I once sadly saw a license plate frame that read "Life is too short to drink Italian whites." However, a growing region of interest in Italian whites continues to come from the hunt for alternatives to often-innocuous Pinot Grigio. It is a category that might well be replaced by Soave from the Veneto, at a desirably higher price point.
Pieropan's whites were among the best I tasted at the event. The winemaker Dario Pieropan declined to respond to questions about the future of Italian whites on the U.S. or any market, as he said the question hit too close to home. However he did add that the minerality reflected in the volcanic soils of the Veneto winery's white wines could also be seen in those produced in select regions of Sicily, such as Etna. The discussion returned to Suckling's concept of terroir superseding trends.
Tastes and trends are always cyclical, so it's no surprise that some of the world's most traditional wine producers would take today's focus back to where it came from: terroir over trends. It may well be a focus that domestic wine producers could learn quite a lot from.