Preliminary California Crush Report 2014: Wine Grape Tonnage Down 7.6 Percent -- 3.91 Million Tons Crushed
February 10, 2015
The California Agricultural Statistics Service today released a preliminary crush report for 2014 indicating that 3.91 million tons of winegrapes were crushed, a predicted decrease of 7.6 percent compared to the 4.23 million tons of winegrapes crushed in 2013.
The report says that red wine varieties accounted for 2,134,995 tons, down 12 percent from 2013. The 2014 white wine variety crush totaled 1,775,183 tons, down just 3 percent from 2013.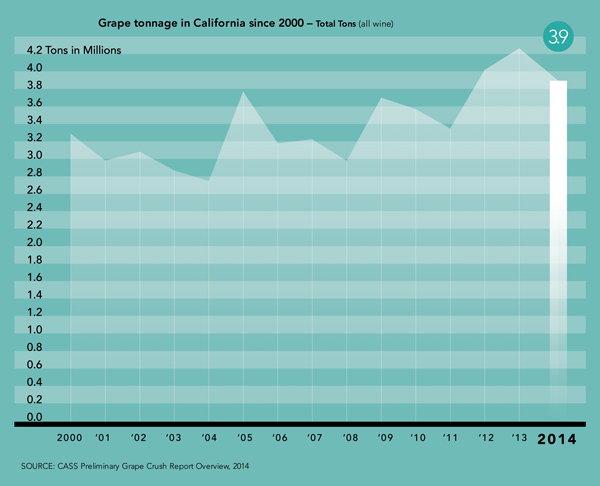 According to the report, there was an increase in the 2014 average price per ton. The average price for red wine grapes was $883.45, up 4 percent from 2013. For white wine grapes, average price per ton was $588.30, down 6 percent from 2013.
The 2014 total all-grape crush totaled a record high 4,160,444 tons, down 11 percent from the 2013 crush of 4,685,075 tons.