Barrel Cooper Comparison & Tasting Featured at WiVi
February 18, 2014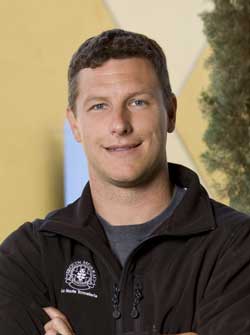 Every winemaker would love the opportunity to taste their wine aged in 16 types of oak but few have the time or the resources to conduct such an experiment. At WiVi Central Coast 2014, winemakers can experience the next best thing by attending the Halter Ranch Barrel Cooper Comparison & Tasting session with Halter Ranch winemaker, Kevin Sass, taking place on March 19 at the Paso Robles Event Center.
Sass built an experiment designed to look at the same wine from three different perspectives for three different wines in the Halter Ranch program. Like most winemakers, Sass said he doesn't have the time to get involved in the intricate details of what coopers are doing, like researching what types of barrels are coming from different forests—he relies on his cooper's sales reps for that information. He makes his winemaking decisions based on how the barrel impacts the taste of the wine and this unique experiment allows him to taste the difference.
During the session, you'll find out the steps Sass took to build an effective experiment and learn about his philosophic approach. You'll then have the unique opportunity to taste seven wines comparing cooperages with the same 2012 Halter Ranch estate Cabernet Sauvignon.
Sass said that even though every winemaker has their own style, they'll learn something from the tasting. There is no additional charge for this tasting but there is limited seating available so be sure to register early and secure your spot.
"Every winemaker is different and how they make their wines are different but there's no question: they'll definitely take something from it," Sass said. "They can taste what they do and don't like and get an idea of what each barrel is giving to the wine."
As a follow up to this session, Wine Business Monthly will be publishing an article about the details of Sass' barrel trials in the May issue.
Kevin Sass joined Halter Ranch in 2011 after 11 years with Justin Winery, where he quickly moved from intern to winemaker. During this time he worked closely with many neighboring vineyards including Halter Ranch. Sass is a Southern California native. He grew up in Agoura Hills and graduated from California State University, Fresno with a double major in enology wine production and agricultural business.
"I am excited to be involved in the continuation of this amazing long-term project at Halter Ranch. My previous experience with the Halter Ranch estate fruit, combined with a new, state of the art facility, will allow me to showcase what this ranch has to offer" said Sass.
Other tastings at WiVi include the regional tasting, which is included with the trade show ticket, and the Comparative Tasting of Grenache, which requires a special ticket.
Early bird pricing ends March 1, so get your tickets today. Register here.
To listen to an interview with Kevin Sass from a recent visit to Krush 92.5, click here.
About WiVi Central Coast
WiVi, brought to you by Wine Business Monthly and Precision Ag Consulting, is a wine industry conference and trade show focused on the Central Coast. It features a one-day trade show and two days of concurrent sessions focusing on regional viticulture, enology and wine marketing topics that are essential to keeping your business on top of today's competitive wine market.
The seminars will feature today's industry leaders addressing current topics relevant to grape growing, wine production and marketing on the Central Coast. The trade show will bring suppliers from across the nation that want to showcase their products and services at a time and place that's convenient and accessible for California wine grape growers and winemakers.
At WiVi, you'll hear about cutting-edge research, and receive product and service information at the sessions and on the trade show floor. For more information visit wivicentralcoast.com