Fernz Wine Releases its 2013 Vintage with a Label and Logo Redesign
December 20, 2013

PRESS RELEASE
Irvine, CA – December 19, 2013 - Fernz, New Zealand producers of ultra-premium Sauvignon Blanc, Chardonnay and Pinot Noir reveals its redesigned logo and label that will debut with its 2013 vintage, Sauvignon Blanc. The new logo and label is designed by award winning graphic designer, Michael Kornoff.
The redesign incorporates a dynamic theme, with contrasting black, white and greens. This sleek, bold color palate holds great significance to New Zealand's symbolism. The black and white pays homage to the bold and pure landscape of New Zealand, and the green speaks to Fernz's sustainable and ethical winemaking practices.
The new label also features a crisp Silver Fern. The Silver Fern is the national emblem of New Zealand, and convoys a sense of inspiration, purity and pride.
"We are excited to release our 2013 vintage. We want our redesign to pay tribute to the uniqueness of New Zealand." said Fernz Wine national sales manager, Josh Pelter.

The back label is content rich and educates the consumers on the superb qualities of the new vintage. The label incorporates tasting notes, which provides a unique style guide, pairing suggestions and a profile summary of the wine.
The 2013 vintage, Sauvignon Blanc, is richly textured, crisp and refreshing in taste. Its pale straw color comes from a balanced blend of ripe gooseberries, herbal aromas and tropical fruit. This light and dry Sauvignon Blanc, pairs perfectly with seafood, poultry, acidic and grilled food.
Fernz wine is produced on 350 acres of family owned vineyards near Blenheim in the region of Marlborough, New Zealand. The grapes are estate grown and bottled onsite. The redesigned label reflects the winery's love for great winemaking, with a splash New Zealand tradition.
About G.K. Skaggs
In 2014, G.K. Skaggs will celebrate 30 years of beer and wine imports and distribution. Founded in 1984, G.K. Skaggs has become a nationally recognized top 10 importer in the US. It specializes in the sales, marketing and distribution of Premium and Specialty Imported beers and wines across the United States. G.K. Skaggs's portfolio includes top quality wine and beer imports from Europe, Latin America, Asia and the Pacific Regions. G.K. Skaggs is a longstanding member of various Industry Associations, such as; NBWA – National Beer Wholesalers Association, CBBD – California Beer and Beverage Distributors, PLMA – Private Label Manufacturers Association, the IBA – International Beverage Alliance and WSWA – Wine & Spirits Wholesalers Association. With customer service and product quality as their top priority, G.K. Skaggs continues to stay ahead of the industry. For more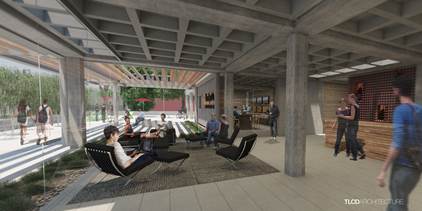 information on G.K. Skaggs, visit www.gkskaggs.com.
About Fernz Wines
Produced exclusively in vineyards in the winegrowing regions of Marlborough, New Zealand, Fernz wines has gained critical acclaim around the globe as a top-quality New Zealand wine. Known for its zest, fruity refinement and ageless beauty, these eco-friendly wines, embraces only the most elegant flavors. Fernz wines strive to combine a passion for winemaking excellence with the spirit of New Zealand. This is pure New Zealand wine. Fernz is imported and distributed by G.K. Skaggs. To learn more, visit www.fernzwines.com.