How Small Wineries Can Drive Business
A one-day boot camp examines marketing strategies that specifically benefit small producers
The Luxury Marketing Council of San Francisco and Canvas—the Concierge Alliance of Napa Valley and Sonoma—joined forces to launch the first daylong seminar on best practices for small producers. The conference was also sponsored by the Napa Valley Vintners (NVV) and the Sonoma County Vintners.
The series of panels, moderated by Luxury Marketing Council SF chairman and founder Alf Nucifora—covered everything from effective communication, social media, direct to consumer sales, gaining loyalty on-premise and label design. The conference's goal was to offer small producers concrete solutions to a range of challenges, Nucifora explained.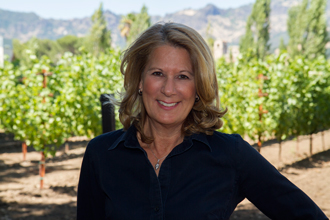 Karen Cakebread, founder of Ziata Wines
Held at Inglenook Winery in Rutherford, the sold-out conference attracted 170 attendees and 27 speakers. While a handful of large wineries were present, the majority of those in attendance were under 5,000-case production mark, some even dipping under 500, according to Nucifora.
Feedback by attendees, the majority of whom worked at wineries, was positive. Given that entry into the wine business is easier than ever, as producers don't need to have a winery or a vineyard, according to Karen Cakebread, founder of the approximately 1,000-case brand Ziata Wines, there are many more small brands struggling to be profitable.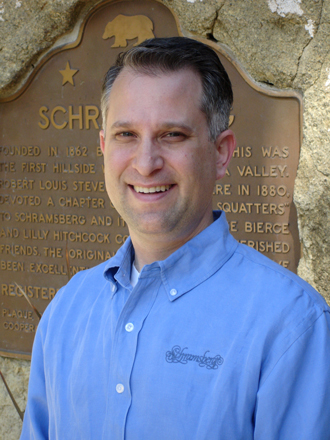 Matthew Levy, public relations and marketing director of J. Davies
Matthew Levy, public relations and marketing director of J. Davies, a 5,000-case producer owned by Schramsberg, said the conference "covered multiple topics that wineries face day to day, including "management, interactions and improving customer experience: all of which drive the bottom line to increase sales." The conference's focus was tailor-made for smaller wineries, said William Jarvis, vice president of 7,000-case Jarvis Winery.
Practical Ideas
The short format of each 45-minute panel allowed the group to cover a lot of territory and multiple panelists to share myriad perspectives. Nucifora's moderating style is also so direct and solution driven that almost every session resulted in multiple useful, sales-oriented take-away points.
The first topic addressed was one of the hottest current tickets for producers these days: pumping up direct to consumer (DTC) sales.
Colin MacPhail, winery manager of Larkmead Vineyards, suggested keeping all DTC marketing materials as succinct as possible in order to control the experience that the consumer has with the winery.
He added that it is essential for wineries to capitalize on every interaction in order to build their DTC business. Cakebread seconded his point in an interview by noting that, "small producers without tasting rooms and wineries have to be very creative."
One of the following panels, which had both journalist and public relations professionals on it, addressed effective communications between wineries and media and the use of publicity. All the panelists stressed the importance of a story being relevant in order to get coverage and noted that inundating media with press releases can backfire. Jon Bonné, wine editor of the San Francisco Chronicle, joked that one story idea sure not to generate media interest would be the release of a new vintage of Chardonnay. However, ironically, many wineries are sending out these types of releases frequently.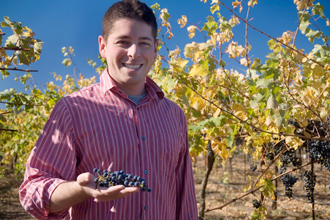 William Jarvis, president of Jarvis Winery
Terry Hall, founder of communication and marketing agency TH I ink who previously worked for many years at the NVV, said producers should strive to be a global resource to media. Many brands are far too myopic, he concluded.
Hall encouraged producers to read wine writers' work, get to know them and make friends with up-and-coming journalists to get in the door early once they become better known. He also advised vintners to have all their information, photos and labels ready to go before pitching a story.
Expanding the Experience
Social media was, not surprisingly, a hot topic of the day. Jeremy Benson, president of Benson Marketing, encouraged wineries to develop and use their own voice when communicating to their customers and said that less than an hour a day dedicated to social media can be time well spent.
"Likes and followers are currency when it comes to social media," added Imelda Alejandrino, CEO and creative director of marketing company AP42. She urged producers to approach the medium with lots of creativity and to post at the same time every day or week to insure consistency. Another way to promote your online presence is to "Follow everyone in your wine club on Twitter," added Jose C. Del Castillo, director of digital sales at the SFChronical.com and SFGate.com.
Another way for wineries to bring in new business is by providing a seamless and memorable tasting room experience. According to the winery visitor panel, signs of a good visit include guests making friends with the people who serve them, buying wine and signing up for the wine club.
Colby Smith, executive director of Canvas, said that the best winery visits are unique, where tasting room staff gives the appearance of doing something special, such as allowing guests to sample library wines. Other ideas included tasting people on more wines than mentioned and offering small bites of food and unique winery tours.
Making Key Sales
Top techniques to selling wines to key retail and restaurant buyers were the topic of another panel that advised producers to study up before heading out on sales calls. The smallest angle, such as a restaurant not having a wine that starts with "Z" on the list, could offer an opportunity for a sale.
Meetings with key buyers can last five minutes or less, according to the panel, all of who advised sales staff not to bring too many wines to taste. They also advised reps not to describe to potential buyers what they are tasting, but to step back and allow them to experience the wines on their own terms.
All of the participants agreed that most sales are dependent on relationships and to build them sales reps should be ready to talk about much more than wine. One panelist said he made a big sale by playing a lot of scrabble with a key buyer.
They recommended Zagat and the SF Chronicle as good sources of top area restaurants and suggested subscribing to blogs, such as Eater and Tablehopper, to learn about new venue openings.
A well-executed label can be an important piece of the package as well. "The best labels tell a story," said David Schuemann, owner and creative director of design firm CF Napa. "We eat and drink with our eyes…. A great label invites trial, reinforces quality and assists recall for repurchase." Another panelist advised producers to debate redesigns every five years or so.
Overall the range and depth with which the topics were addressed made it one of the most practical and useful marketing conferences in quite some time in the wine business.