Wine Institute to Hold Annual Export Seminar
July 08, 2013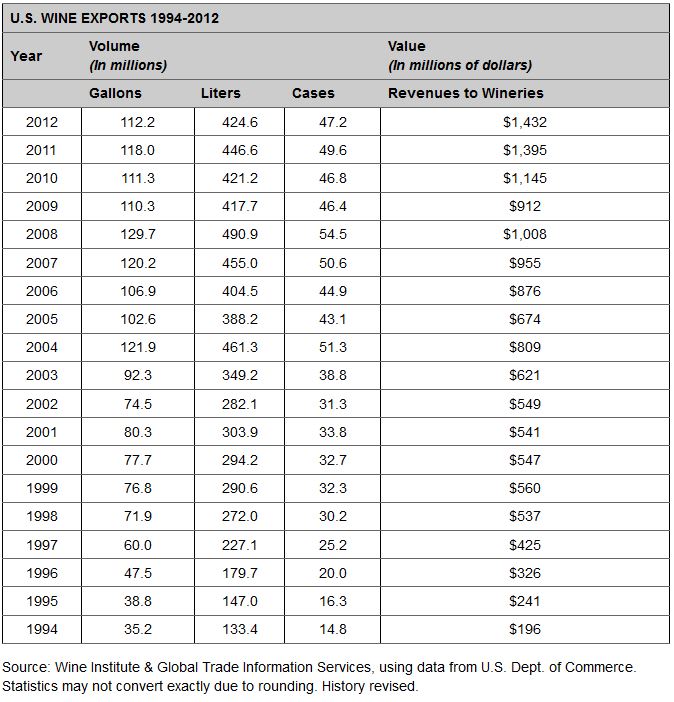 The California Wine Institute International Team will review the state of the export market and its promotional programs across the globe in its annual meeting on Tuesday, July 23 in San Francisco.
The meeting will provide data and statistics about current export programs and a chance for attendees to speak with vintners and partners in other countries. It will be open to all in the wine industry, not just Wine Institute members. The meeting is an ideal place to hear about current trends in the market and for wineries looking to set foot in the international market to learn from experts about the process. Attendees will have access to representatives from the 26 countries Wine Institute has programs in, including China and Canada, two of the largest and growing markets for California exporters.
While the meeting has typically been focused solely on California wines, representatives from wineries across the country are welcome and encouraged to attend. The goal is to educate as many people about what's happening in the California export market and the possibility of exporting, as well as provide an opportunity for business connections.
In addition, attendees will receive the latest export data and statistics. First quarter results are already in, showing that exports to China have grown 28 percent in the three-month period. Canada, the largest international market for California wines, saw a 19 percent surge in exports in the state.
The annual meeting will take place Tuesday, July 23 from 9 a.m. to 1 p.m. at the Palace Hotel in San Francisco. Admission is $100 for Wine Institute members and $175 for non-members. To reserve a seat, call Diane Berardi at 415-512-0151 or email dberardi@wineinstitute.org.