See 2013's Coolest New Products Demonstrated at WiVi Central Coast
March 13, 2013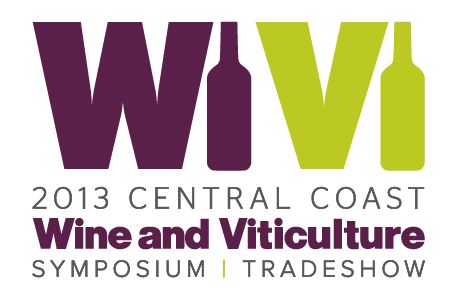 Wine Business Monthly picked the coolest new products for 2013 and will be showcasing them right on the trade show floor with live demos at WiVi Central Central Coast 2013. They were chosen by the editors as products that winemakers and vineyard managers should know about.
Wine Business Monthly senior technical editor Curtis Phillips and staff writer Bill Pregler will bring some of their favorite new products to life. Attendees to the March 19-20 event in Paso Robles, Calif. will get a chance to hear Phillips and Pregler discuss products they have determined "cool," and ask questions of the two experts. Advance tickets to the trade show and symposium are available at www.wivicentralcoast.com.
Phillips will showcase two of the 10 products he featured in "Cool Products at the Unified Wine & Grape Symposium" article that ran in the March issue of Wine Business Monthly: the Aaquatools UV Light Barrel Sanitizer and the Pickering AutoVin Barrel Filler. The products were editorially chosen as those that have potential to revolutionize winemaking. His background is in production, and products are chosen from that standpoint.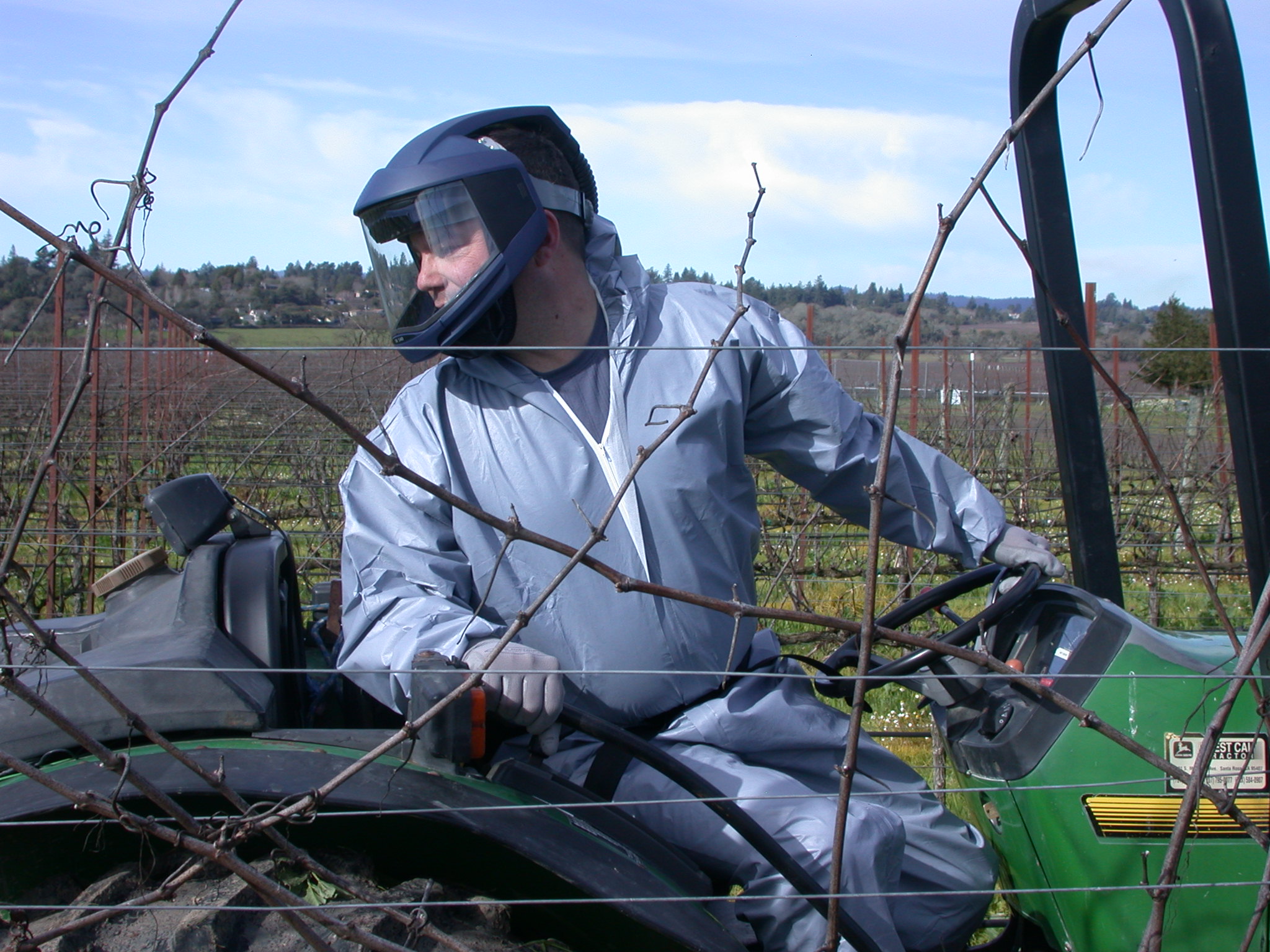 This positive-flow air purifying respirator is one of the products Bill Pregler will discuss in his demonstration "Beat the Heat" on Wednesday.
Pregler's choices focus more on vineyard tasks. In "Beat the Heat" he'll discuss three cool new products to help protect workers from heat stress and keep OSHA happy: a breathable, full-body filtration suit that prevents heat buildup, a positive-flow air purifying respirator and a heat index meter. In a second demonstration, he'll discuss flow meters—a vital topic to the Central Coast, which is facing a water shortage. He chooses products that are smart, make your tasks easier and provide cost or labor savings.
The schedule is as follows:

Tues., March 19, 11:15 a.m.: Flow Meters with Bill Pregler
Tues., March 19, 4:45 p.m.: Aaquatools UV Light Barrel Sanitizer with Curtis Phillips
Wed., March 20, 11:45 a.m.: Beat the Heat with Bill Pregler
Wed., March 20, 1:00 p.m.: Pickering AutoVin Barrel Filler with Curtis Phillips
All will be held on the Demo Stage in Commercial Building 1 at the Paso Robles Events Center throughout WiVi, March 19-20.
About WiVi Central Coast 2013

Presented by Wine Business Monthly and Precision Ag Consulting, WiVi will be held March 19-20 in Paso Robles, Calif. Wine industry members interested in hearing the demonstrations can register at www.wivicentralcoast.com.

Winemakers, viticulturists and industry business owners are invited to WiVi to network with their peers, hear industry updates and walk the sold-out tradeshow floor featuring over 130 suppliers. Educational credits are available for the Wednesday viticulture sessions. A complete schedule is available at www.wivicentralcoast.com.

Wine Business Monthly (WBM) is North America's leading wine media network. WBM's news site, WineBusiness.com is number one in visitor traffic and page views while Wine Business Monthly magazine leads the category in circulation metrics and advertising pages with a readership of more than 15,000 monthly. For more information go to www.winebuisness.com.

Precision Ag Consulting is an agricultural consulting company that specializes in vineyard management, viticulture production consulting, soil fertility and irrigation management on the California Central Coast and San Joaquin Valley. For more information go to www.precisionagconsulting.com.