Peter Faricy, Vice President of Amazon Marketplace, New Keynote Speaker at WiVi, March 20
New Amazon.com Wine Store Opens up Direct-to-Consumer Sales Channels
March 06, 2013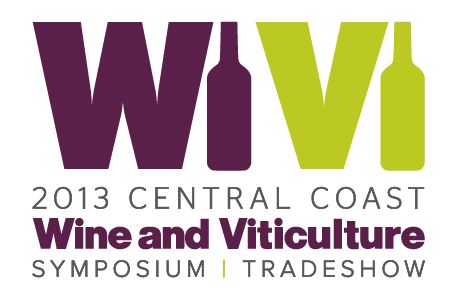 WiVi Central Coast announces its new keynote speaker, Peter Faricy, vice president and general manager of the Amazon Marketplace, to address Central Coast wineries on Wednesday, March 20 during the opening general session to begin at 9 a.m. at the Paso Robles Event Center in Paso Robles, Calif. Faricy will discuss the Amazon Wine store in a question/answer format with Wine Business Monthly editor, Cyril Penn.
Amazon's online marketplace opens up new sales channels for Central Coast wineries to sell wine directly to consumers through the power of the Seattle-based web company. Faricy will address how Central Coast wineries will benefit from greater access to wine consumers and discuss Amazon's long-term vision for wine sales.
"The Amazon Wine store connects our millions of customers with wineries and provides a destination where customers can learn about and purchase wines directly from wineries," said Faricy. "I am looking forward to returning to the Central Coast region, the home of numerous world-class wineries, to discuss how local wineries can reach our customers on Amazon."
WiVi attendees who have questions for Faricy can submit them in advance to blog@winebusiness.com. Questions will be monitored and addressed during the Q/A discussion at WiVi.
Faricy is responsible for more than two million third-party sellers worldwide on 10global marketplaces. His team is responsible for the technology, product and business decisions that have enabled sellers to make money and grow their businesses on Amazon. Previously vice president of music and movies, Faricy managed the ongoing success of Amazon's music and movie product categories for North America.
Presented by Wine Business Monthly and Precision Ag Consulting, WiVi will be held March 19-20 in Paso Robles, Calif. Wine industry members interested in hearing Mr. Faricy discuss the Amazon.com wine program can register at www.wivicentralcoast.com.
Winemakers, viticulturists and industry business owners are invited to WiVi to network with their peers, hear industry updates and walk the sold-out tradeshow floor featuring 120 suppliers. Educational credits are available for all viticulture sessions. A complete schedule is available at www.wivicentralcoast.com.
Wine Business Monthly (WBM) is North America's leading wine media network. WBM's news site, WineBusiness.com is number one in visitor traffic and page views while Wine Business Monthly magazine leads the category in circulation metrics and advertising pages with a readership of more than 15,000 monthly. For more information go to www.winebuisness.com.
Precision Ag Consulting is an agricultural consulting company that specializes in vineyard management, viticulture production consulting, soil fertility and irrigation management on the California Central Coast and San Joaquin Valley. For more information go to www.precisionagconsulting.com .