FPS Tests Foundation Grapevine Blocks for Red Blotch Virus
Testing of vines in the Classic Foundation block will continue
Editor's Note: For broad perspective on Red Blotch, (clones, test results, field observations, symptoms, opinion, analysis, etc) please see the article, "On the Trail of Red Blotch Virus: View from the East," by Lucie Morton in the February 2013 Wine Business Monthly. Look for "The Impact of Grapevine Red Blotch Virus Grapevine red blotch-associated virus found in grapevine nursery stock and established vineyards," by James A. Stamp, Ph.D. and Alan Wei, Ph.D., in the March 2013 Wine Business Monthly. Click here to subsribe.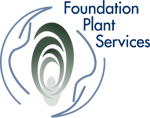 UC Davis Foundation Plant Services (FPS) announced at its annual meeting February 20 the results of testing for the presence of grapevine red blotch-associated virus (GRBaV) in grapevines in the FPS Foundation nursery blocks, used as sources of clean material for the grapevine nursery industry. Red blotch disease, caused by GRBaV, shows symptoms similar to leafroll disease with discolored grape leaves in fall and reductions in grape sugar levels up to 5 degrees Brix.
All of the nearly 1200 vines planted to date in FPS' new Russell Ranch Foundation Vineyard tested negative for GRBaV. Planting at the 100-acre Russell Ranch, located ten miles from the UCD campus, began in 2011 with material propagated under the most stringent protocols required, established by the National Clean Plant Network (NCPN). Commenting on the test results, in relation to the NCPN protocols and the use of tissue culture therapy for virus elimination, FPS director Deborah Golino said, "This is really good news, it means the system is working."
In the FPS Classic Foundation vineyard block, of 1,600 vines tested to date, only three vines tested positive for GRBaV, one each of the following varieties and selections:
--Chardonnay 68—A private clonal selection no longer listed as available from FPS;
--Thomcord 02—A black table grape selection, a cross of Thompson Seedless x Concord;
--Ruby Cabernet 02—A cross of Carignane x Cabernet Sauvignon developed by UCD Professor Harold Olmo.
The Classic Foundation block at the UCD campus will continue to serve as the source of the majority of clean grapevine nursery stock until vines at Russell Ranch grow large enough to provide budwood. The first budwood from Russell Ranch, and only in very limited amounts, will not be ready before the 2013-2014 dormant season. Testing of remaining vines for GRBaV in the Classic Foundation block will continue this year. Complete results of red blotch testing to date are posted on the FPS website at fps.ucdavis.edu
A new Fact Sheet issued by NCPN (ncpngrapes.org) was made available this week for Grapevine Red Blotch Disease that lists what is known to date, with photos showing differences between red blotch and leafroll symptoms. GRBaV has been detected in the following varieties in commercial vineyards: Cabernet franc, Cabernet Sauvignon, Chardonnay, Malbec, Merlot, Mourvedre, Petite Sirah, Petit Verdot, Pinot Noir, Riesling and Zinfandel.
Red blotch has been identified in vineyards in California, New York, Virginia, Maryland, Pennsylvania, Texas, Washington and Ontario, Canada. Golino said, "I'll bet we will find red blotch in vineyards all over the world." She believes the virus will also be found in vineyards that do not display symptoms or problems.
Golino told the audience of nursery representatives, grapegrowers and viticulturists, "We haven't found all the microbes present in grapes. You need to get used to hearing about new ones. With Next Generation Sequencing we are likely to find other viruses and organisms unknown today, some bad, some neutral and potentially some beneficial."
FPS researcher Dr. Maher Al Rwahnih has helped develop and implement Next Generation Sequencing (NGS), or high-thoughput DNA sequencing diagnostic technology for grapevine pathogens. In his presentation, Al Rwahnih said grapes are one of the most heavily virused crops in the world, with 63 known viruses identified worldwide. However, not all viruses cause disease. He said NGS has been used since 2007 and is very sensitive, rapid, accurate and efficient, but it has limitations. "The system is so sensitive, it cannot distinguish between benign or cryptic viruses," he said. Although viruses can be identified, the technology cannot prove pathological causality between the virus and symptoms. "We still need field studies to determine if a virus is causing disease," he explained. In some cases, vines can have mixed infections of multiple viruses, to make determination between symptoms and cause even more difficult.
Red blotch has been studied in Napa Valley vineyards since 2008, when UC extension viticulturist Dr. Jim Wolpert and researcher Mike Anderson suspected something other than leafroll was present and causing red leaf symptoms on vines. Dr. Mysore Sudarshana, a plant pathologist with the USDA Agricultural Research Service at UCD, began studying red blotch in vineyards in Napa Valley and worked with Al Rwahnih to test vines. Sudarshana said red leaves on vines can result for a number of reasons, virus and pathogen related, or due to vine injury such as bark stripping by equipment or constriction by tie tape. Sudarshana reported that at the UC Oakville Station Experimental Vineyard, a block of Cabernet Sauvignon on 101-14 rootstock planted in 2001 now has GRBaV in 46% of the vines.
Separately and independently, researchers from Cornell University have also identified and studied red blotch in New York vineyards. Red blotch was formally introduced and presented to the viticultural world at an international conference on grapevine diseases held in Davis in October 2012. It has likely been around a long time, but only recently been identified as an individual virus and disease.
The California Rootstock Research Foundation recently agreed to provide money for research on GRBaV. Golino was optimistic additional funding would become available for research proposals this year to learn more about the disease, particularly how it is spread. It is known that the virus can be transmitted by grafting. Based on field observations of incidence and spread, there is some speculation that a vector could play a role in transmission, and some speculate that mealybugs or leafhoppers may be involved.
Golino observed, "Although a grower who has this in their vineyard may not see this as good news, studying this newly-found virus may give us an answer to grape ripening problems in vineyards, and it could be a positive situation if it can lead to improved grape quality." She added, "The most pressing issue now is to find out how it spreads in the vineyard."