Taking a Temperature on a Challenging Year
2012 brings welcome sales upticks and new challenges.
The climate for on-premise wine sales has been picking up for much of this year. It logically runs in synch with the economy and consumer spending levels moving ahead in a drastically different economy. Despite a challenging year, sales patterns—according to operators—have been showing modest upticks, which they attribute to a variety of factors.
According to Ronn Wiegand, editor and publisher of the Napa-based Restaurant Wine, "On-premise wine sales are holding, but slower than they should be heading into the middle of December." He added that, "Businesses seem to be spending more carefully at year-end, heading into what will be a challenging 2013." He also noted that coming into the last months of this year, "It has been hard for servers and sommeliers to get customers to trade up much, unless there are great values available."
The Norwalk, Connecticut-based Beverage Information Group, the parent company of Cheers magazine—of which I am editor-at-large—also had favorable updates on 2012 sales. On-premise wine sales are projected to be up by 2.1 percent in 2012, according to the On-Premise BARometer Handbook 2012.
On the same positive note, according to Technomic's 2012 BarTAB report, "The economy is moving in a more positive direction, which is strengthening consumer confidence. Sales increased in 2011 (+2. percent in dollars), and we project a stronger finish for 2012 and continued growth in 2013."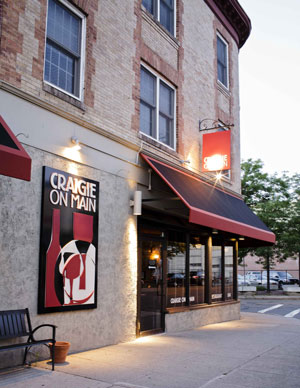 York at Craigie on Main notes that his establishment is selling more expensive wine than ever before.
"Wine is a bright spot on the drink menu," Technomic notes, with "sweeter flavor profiles continuing—moscato, white zin, red blends—as well as growing interest in unique production formats such as unoaked, organic/sustainable, etc. Sparklers are gaining momentum—especially Italian sparklers—which tend to be approachable, both in terms of price point and flavor profile. At the same time, consumers are looking closer at wines from countries such as Argentina and exploring the native varietals," according to BarTAB.
Welcome Sales Increases
A handful of operators had a very solid wine sales year in 2012. Sandy Block, master of wine and vice president of beverage operations of the Boston-based, 33-location Legal Seafoods group said that the past year had been slightly positive. He said that he has been seeing a significantly higher average price point per bottle in general, although some of the operations' locations are seeing lower head counts.
He added that he thought that minor dips in wine sales would soon be balanced out with upcoming sales opportunities. He noted that Legal also expects better growth in 2013, as the group is planning to open five new restaurants.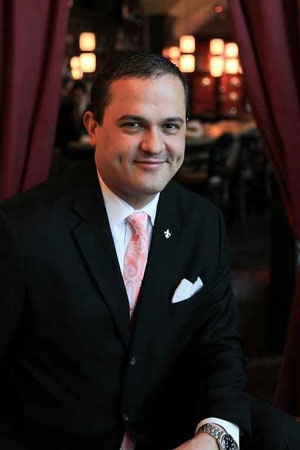 Wine sales have also increased at Washington D.C.'s Brasserie Beck, according to Narvaez, who has also increased wine-related events like pairing and dinners.
"We are selling more expensive wine than ever before at Craigie," added Carl York, wine director and general manager at one-location, refined rustic restaurant, Cragie on Main in Cambridge, Mass. He added that about a year ago the restaurant was selling $65 bottles of wine on average, while this year it progressed to the $75 mark. He added that "we also do great with Premier Cru Burgundy between $100 and $150," while he admitted that it is an, unfortunately, rapidly shrinking market.

Wine sales have also increased at Washington D.C.'s Brasserie Beck Belgian restaurant and Marcel's French restaurant, according to wine and beverage director Ramon Narvaez. He pegged the growth at roughly four to five percent and said his operators also saw an increase in wine-related events like pairing and dinners.
"2012 has been a great year for us," added Yusef Topal, owner of the single-location Tarla Mediterranean restaurant in the City of Napa, which opened in December of last year. He noted that his strongest sales month was August, as tourism is solid in Napa in those months, and the weakest to date was October. This is something he attributed to large corporate groups' presence in town, which his restaurant is not sufficiently large enough to accommodate.
Part of what he thinks drives interest in his wine list is a broad offering of European and Turkish wines, as well as California classics. He added that the bulk of his winery partners have also supported him by not significantly raising their prices. His guests have done that same by purchasing wine 70 percent to the time with their meals at dinner.
Trends and New Ideas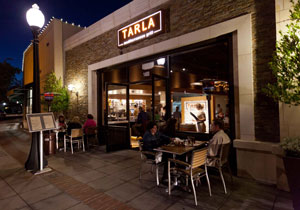 At Tarla, Topal says that more than two thirds of his guests order with their meals at dinner.
Some of the recent economic challenges have also encouraged many consumers to be more open-minded in their wine selections as they seek out new flavors and solid price points, according to operators. Block said he saw greater consumer interest in wines on the margins, such as blends, those made in less-traditional places and less well-known grape varieties. He said he also has seen interest growing in Spanish and Latin American wines and in sauvignon blanc in general. Regardless of where wines hailed from, Block underscored the importance of value continues to be a major factor for his customers.
He added that moving into the current holiday season he saw a significant uptick in by-the-bottle sales prices. He said this change might be reflective of economic improvements, but not in every market.
Technomic's data noted that, "Delivery formats will bring new wine experiences to guests. Keg wines, wine on tap and service elements like half glasses and half carafes will make wine more accessible, interesting and experiential."
"People are creating plans for their meal more than I have experienced in the past, although it has been promoted by a change in style of service. A cocktail to start, a half of white and a half bottle of red," said York about what the future holds. Narvaez added that he saw his establishments' growth in wine sales as "an indicator of people's more positive outlook on the economy."
Restaurant sales expected to rise 3.8 percent next year, according to a recent press release from the Washington, D.C.-based National Restaurant Association. While this is positive news it is not clear where the on-premise business it is headed, however there is certainly no turning back.