California Bountiful Foundation Celebrates Napa Visionaries
October 10, 2012
Two leaders in the Napa Valley wine community will be honored for their contributions by the California Bountiful Foundation on Oct. 27. The Napa Valley Harvest Celebration, to be held at the Charles Krug Winery in St. Helena, will toast the region's food and wine community and honor two of the men who have made significant contributions to the area's success, Andy Beckstoffer and Ted Hall.
Beckstoffer, a founding director of the Napa Valley Grape Growers Association and one of the preeminent producers of the region's top winegrapes, became an early leader in conserving and promoting Napa's world-class vineyards. California Bountiful Foundation President Paul Wenger described Beckstoffer as a visionary and a protector of productive farmland.
"The California Bountiful Foundation is honoring Andy Beckstoffer for his leadership in preserving farmland for future generations and his long-term dedication to educating wine buyers, the business community, reporters, consumers and other farmers about the value of farmland stewardship and conservation," Wenger said.
Hall is president and general manager of Long Meadow Ranch & Affiliates, a group of family-owned companies that produce ultra-premium wine, extra virgin olive oil, grass-fed beef and organic fruits and vegetables. The companies include Long Meadow Ranch Winery & Farmstead in St. Helena, a three-acre center that includes a winery, restaurant, gardens, seasonal farmers market and event spaces. Hall also serves on the Napa County Local Food Advisory Council and is a leader in promoting crop diversity and strengthening the area's local food system.
Wenger said Hall's experience as an entrepreneur and business leader has enhanced his effectiveness in promoting the Napa region.
"Ted Hall has taken a leadership role, showcasing the productive bounty of Napa County," Wenger said. "The California Bountiful Foundation is pleased to recognize Ted's activities as a passionate advocate for responsible farming, and his extensive public outreach efforts on behalf of farmers and ranchers in this region and beyond."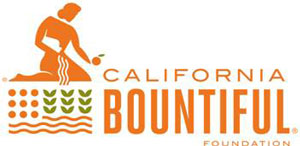 The Charles Krug Winery is located at 2800 Main St. in St. Helena. The Oct. 27 celebration will begin with a reception at 4:30 p.m.
For information about ticket purchases and sponsorship opportunities, call (916) 961-3891 or visit www.californiabountiful.org/events.
California Bountiful Foundation supports agricultural research, education and public outreach to cultivate a better understanding of the many benefits rural landscapes provide to all Californians. For more information, visit www.californiabountiful.org or call (916) 561-5590.