Classic Wines, LLC owner Bill Price and winemaker Gavin Chanin announce partnership in new Pinot Noir and Chardonnay project
June 05, 2012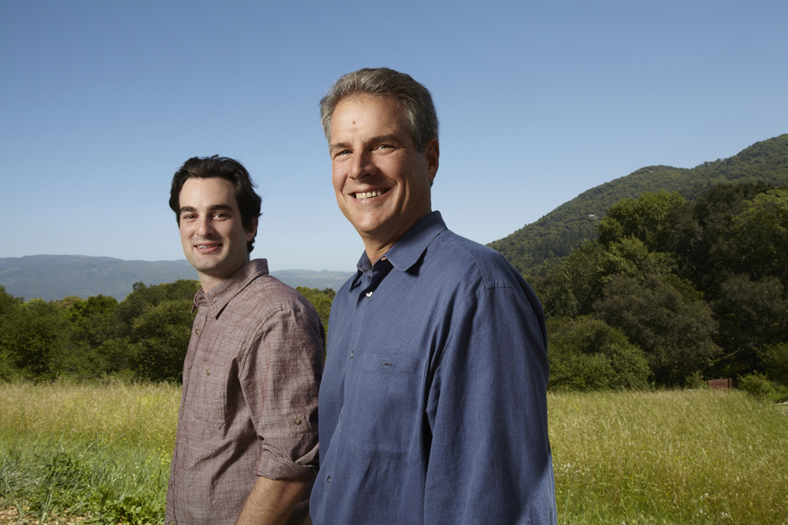 Bill Price, entrepreneur and owner of Classic Wines, LLC, announced today a partnership with 26-year-old winemaker Gavin Chanin in creation of Price Chanin Vineyards. Chanin, who was previously assistant winemaker at Au Bon Climat and Qupé wineries in Santa Barbara County, takes the reigns as winemaker for the yet-to-be-named wine brand, which will focus on small-production, single-vineyard wines. The wines will be made at their new winery located at Bien Nacido Vineyard in Santa Maria, Calif.
Price and Chanin's relationship began over a year ago when they met at a "In Pursuit of Balance" tasting. Price was so impressed with Chanin's winemaking talent and focus at such a young age, he asked him to make Pinot Noir from his Durell Vineyard with the 2011 vintage. "It is always wonderful to meet someone with such a clear vision and point of view about the kind of wine they want to make, and I was curious to see how a wine his style, which is more restrained and lower in alcohol, would taste from that vineyard. I was so pleased with the results in barrel, we recently decided to move forward with a wine brand to highlight Gavin's extraordinary touch with Burgundian varieties," said Price.
The 2011 vintage will be released early next year, featuring a small amount of Durell Vineyard Pinot Noir and a Pinot Noir from La Rinconada Vineyard in Sta. Rita Hills. Chardonnay will be added to the line-up beginning with 2012, as well as additional vineyard sources including La Encantada, Bien Nacido and Sanford & Benedict vineyards in Sta. Rita Hills, among others.
"I'm thrilled at the opportunity to continue to collaborate with Bill," said Chanin. "From a creative standpoint, our partnership will offer me access to Sonoma vineyards like Durell and other great vineyards. The possibilities are endless. Bill and I share a dizzying passion for Pinot Noir, and we're not only going to make what I think will be great wines together, we're also going to have fun doing it."
Chanin, who was named one of Forbes' "30 under 30" in food and wine and a "winemaker to watch" by San Francisco Chronicle, began his winemaking career as a harvest intern at Au Bon Climat and Qupé, under the tutelage of winemakers Jim Clendenen and Bob Lindquist, working his way up to assistant winemaker at both labels. Taking fall quarter off each year from his studies at UCLA to work harvest in California, Chanin also worked harvest in South Africa and New Zealand, before returning to launch Chanin Wine Co. in 2007. In 2009, he graduated from UCLA Phi Beta Kappa, where he was an award-winning art student. He will continue to produce wines under the Chanin Wine Co. label at the new winery.
About Bill Price and Classic Wines, LLC
Entrepreneur and investor Bill Price is proprietor of Classic Wines, LLC, which consists of Price Family Vineyards—including ownership and management of Durell Vineyard and other premium vineyard properties throughout Sonoma. In addition, Bill has invested in numerous California wineries, including Three Sticks, Buccella, Gary Farrell, Head High, Kistler and Kosta Browne.